Jose Mourinho's Record Against Arsenal and Arsene Wenger As Unbeaten Run Ends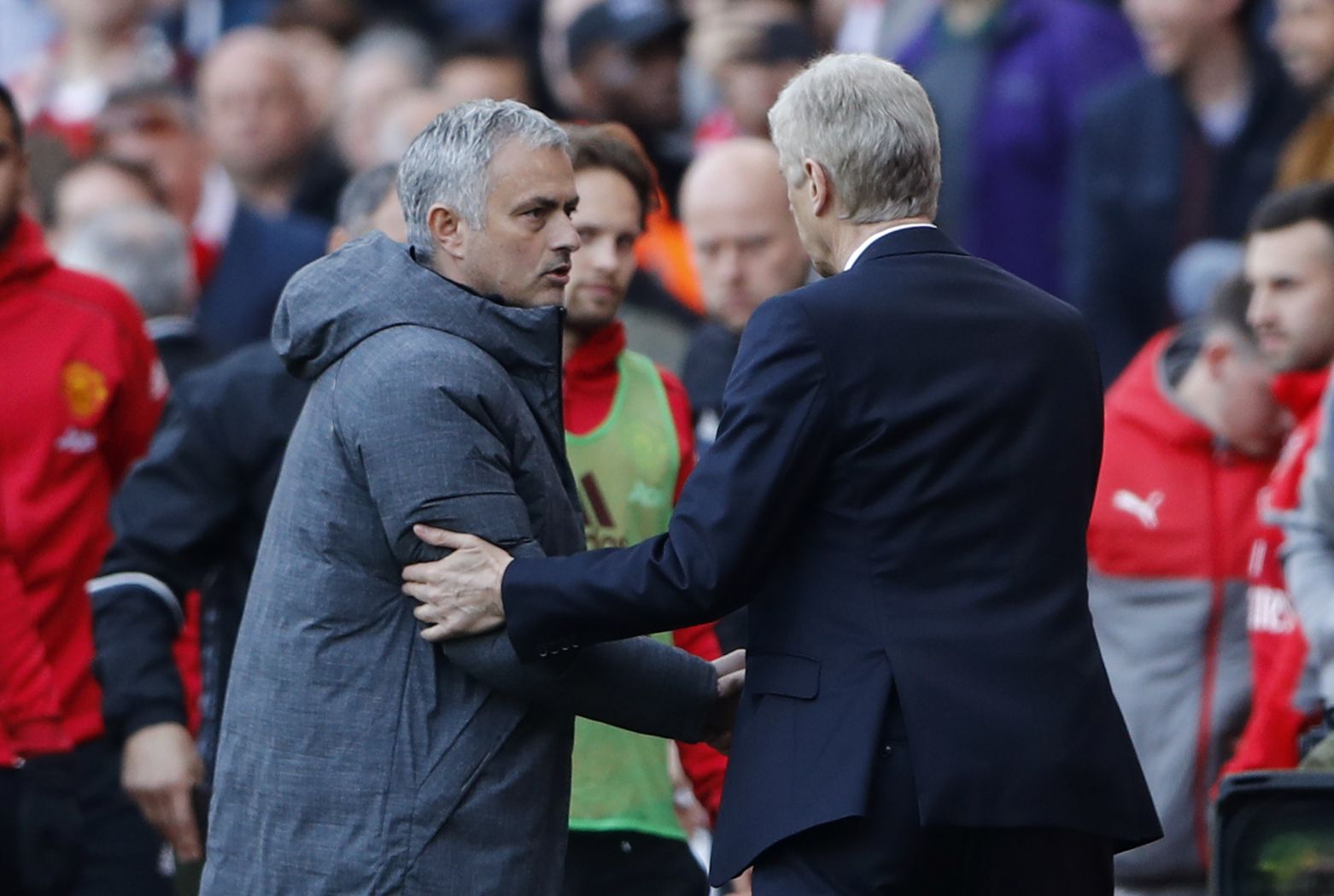 Manchester United's defeat at the Emirates Stadium on Sunday was a painful one for the man in the away dugout. Not only did Jose Mourinho see his team's 25-match unbeaten run come to an end, as well as its chances of finishing in the top four falter, but a personal record was broken.
Since arriving in England in 2004 as manager of Chelsea, Mourinho has built up a tense relationship with Arsene Wenger, the Arsenal manager. Verbal spats and touchline shoves have become commonplace. But the Portuguese has frequently come out on top, losing just once, in the Community Shield in 2015.
Quick-fire goals from Granit Xhaka and Danny Welbeck on Sunday saw that record come tumbling down. Here, Newsweek takes a look at the history of league matches between Mourinho and Wenger:
December 2004
Arsenal 2-2 Chelsea
April 2005
Chelsea 0-0 Arsenal
August 2005
Chelsea 1-0 Arsenal
December 2005
Arsenal 0-2 Chelsea
December 2006
Chelsea 1-1 Arsenal
May 2007
Arsenal 1-1 Chelsea
December 2013
Arsenal 0-0 Chelsea
March 2014
Chelsea 6-0 Arsenal
October 2014
Chelsea 2-0 Arsenal
April 2015
Arsenal 0-0 Chelsea
September 2015
Chelsea 2-0 Arsenal
November 2016
Manchester United 1-1 Arsenal
May 2017
​Arsenal 2-0 Manchester United