Manchester United: Alex Ferguson Fires Warning At Jose Mourinho For Next European Campaign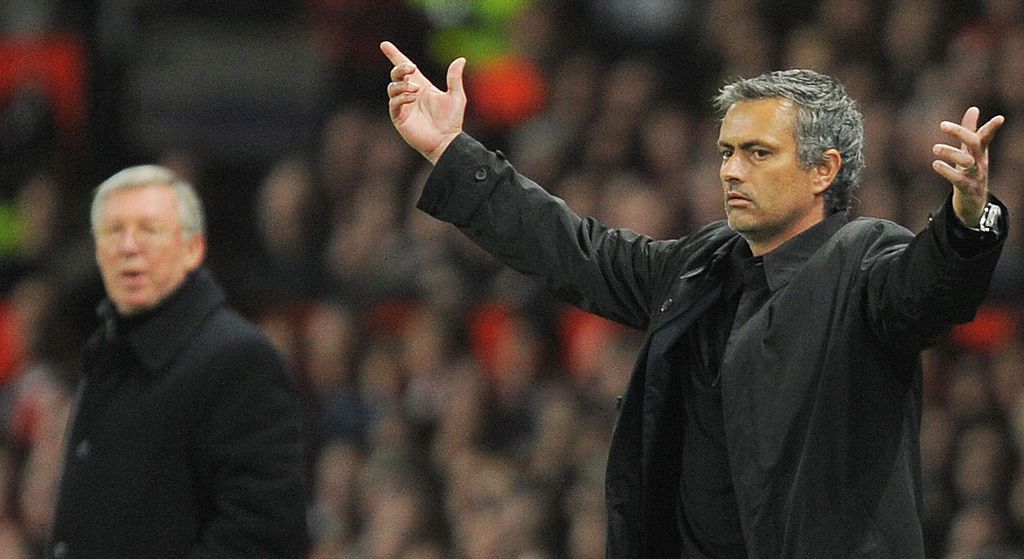 Little more than a week since Jose Mourinho returned Manchester United to Europe's top table, he has been given a warning for next season by one of the club's most iconic figures.
Sir Alex Ferguson, who won 38 trophies in 26 years as manager at Old Trafford, says United has a duty to entertain while playing in the Champions League. Mourinho's team finished sixth in the Premier League but qualified for next season's competition by winning the Europa League.
Ferguson, 75, says European football has changed. "The counter attack has become more prominent today; the condition of pitches is superb today; and also the protection of footballers has become more prevalent," he told UEFA.com. "So a lot of these things add up to what you're seeing as a far better spectacle.
"I think you have a duty and a responsibility to entertain. We have to always remember that there's a public to be entertained. In my time at United, it was 'as long as you win.' If it was 4-3, OK, or 5-4, OK. My last game was 5-5 (at West Brom in 2013). I couldn't ask for a better score in my last game at United."
Although Mourinho won three trophies—the Charity Shield, League Cup and Europa League — in his first season at Old Trafford, the style of football was widely criticized. United recorded 15 draws in 38 league matches last season, the most of any Premier League team.
"They don't get you on the edge of your seat," Graeme Souness said last month while working as a pundit for Sky Sports. And Mourinho's tactics have been criticized at each of the clubs he has coached.
The Portuguese manager famously brought the phrase "parking the bus"—referring to defensive-minded football—during his first stint as Chelsea manager from 2004 through 2007, but it has also been used against him.
When Mourinho's Chelsea sat deep against league leader Liverpool in 2014 and then grabbed a late winner, Brendan Rodgers, then manager at Anfield, said Mourinho had "parked two busses."
But that won't be an option for him in the Champions League at Manchester United next season, as Ferguson continues to watch from the stands, expecting to be entertained.