Manchester United to Sign Romelu Lukaku: Why is Jose Mourinho Signing a Player He Dumped in 2014?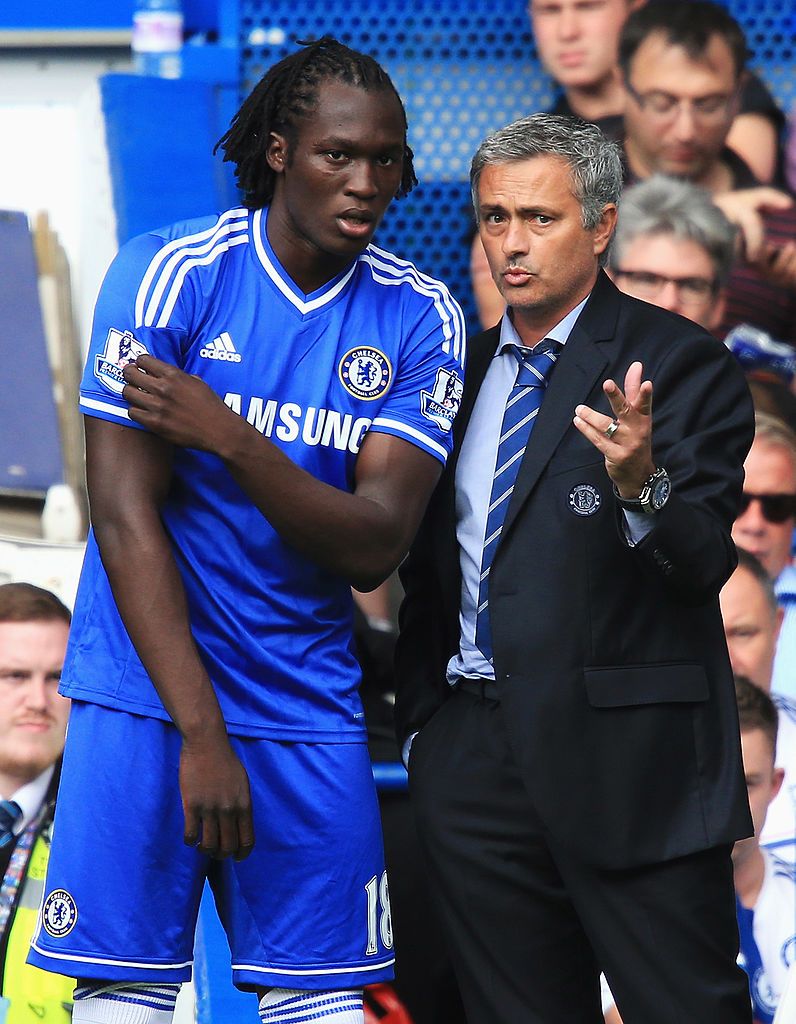 When Romelu Lukaku joined Everton from Chelsea in 2014, it did not seem likely the young Belgian would ever return to Stamford Bridge—or, more accurately, to Jose Mourinho.
Public accusations were thrown around as the departure became acrimonious but Lukaku's reasons for leaving were unclear, Mourinho claimed. "Romelu likes to speak," the Portuguese manager said after he left for £28 million (about $36 million). "He's a young boy who likes to speak. But the only thing he didn't say is why he went to Everton on loan. That's the only thing he never says."
Mourinho went on to accuse Lukaku, then 21, of being unmotivated and unwilling to compete for a place in his starting line-up alongside Fernando Torres, Samuel Eto'o and Demba Ba. "It is one thing to play for Everton and another thing to play for Chelsea," Mourinho said.
But a change has come. Mourinho believes Lukaku is capable of playing for Manchester United, and he is willing to spend £75 million to take him to Old Trafford and snatch him from the hands of his former club Chelsea. So, why the change of heart?
For a start, Mourinho is in need of an established Premier League striker, someone capable of scoring the goals that can give United it's first league title since 2013. Ever since Lukaku arrived in English football from Anderlecht in Belgium, he has been prolific.
Related: Manchester United's Romelu Lukaku Deal Leaves Chelsea in Crisis
Related: Watch Romelu Lukaku, the £75 million Target in Action
While a Chelsea player, he was loaned out to West Bromwich Albion and Everton, before making the permanent move to Goodison Park in 2014. At the Hawthorns, Lukaku scored 17 league goals to give West Brom its highest-ever Premier League finish of eighth. The following year at Everton, he scored 15 goals in the league to take the club to fifth in the table as the highest scorer that season.
And during the last campaign, Lukaku also showed his capability. He finished the season second in the goalscoring charts, behind only Tottenham's Harry Kane with 25 goals and six assists. He scored twice against Pep Guardiola's Manchester City, bullied the United defense in a 1-1 draw at Goodison Park, and scored four against Bournemouth.
At the end of the season, Lukaku made clear his desire to play for a bigger team, one that could offer him Champions League football. United's triumph in the Europa League meant Mourinho's team would be among Europe's elite next season. But how were old wounds healed?
The iodine was applied from the start by Mourinho. Soon after Lukaku signed his contract at Finch Farm, the Belgian's Blackberry lit up with a message from his former manager. "Good luck, do your best and I will see you next season," Mourinho wrote to Lukaku, and he did. The two men met twice during the season, spoke amicably, warmly even. And Lukaku showed that there was a possibility of linking up with Mourinho again: "Some people will say that I need to convince him but it's not a question of that. Three years ago, I was 20 and I wasn't ready to be immediately effective in a top team."
Lukaku is set to become the second most valuable player in the Premier League, and will spearhead Mourinho's team both in England and Europe next season. Both want silverware, and both will likely get it. The surprise is that it will come together, united again.