Sports Illustrated Cover Slammed by Warriors' Steph Curry: 'It's Terrible'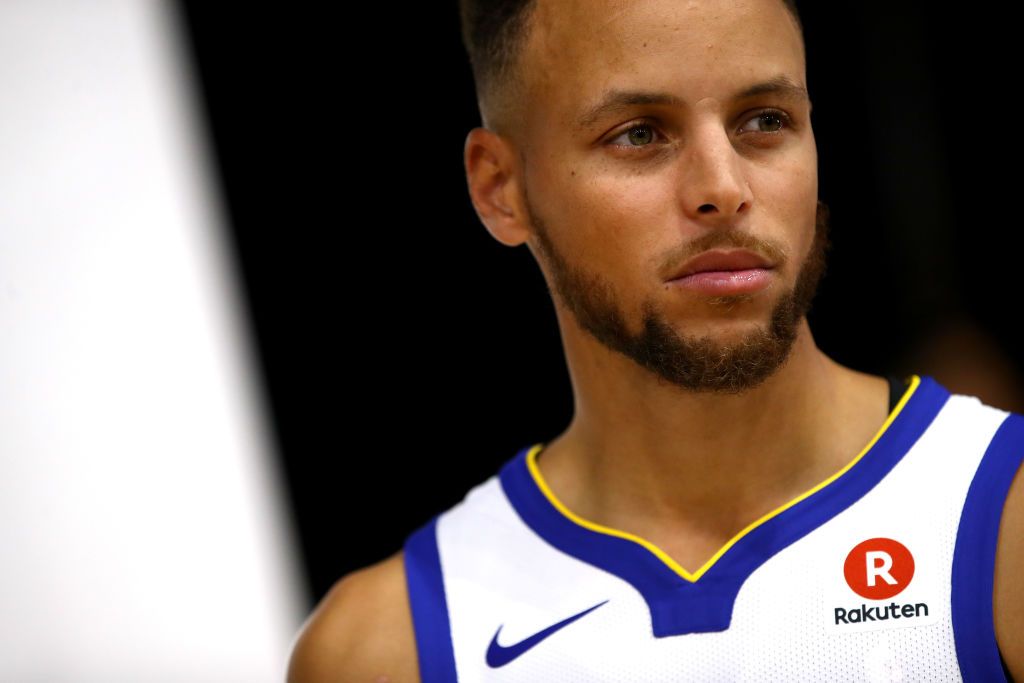 Steph Curry has ripped into the latest Sports Illustrated cover on the unity of sport for not including NFL quarterback Colin Kaepernick, according to reports.
Released earlier this week,the magazine features an image of Curry, star of the Golden State Warriors team, arm in arm with LeBron James and Roger Goodell. Warriors coach Steve Kerr also features, along with football players such as Michael Bennett.
All 10 people on the new cover have spoken out against President Trump in the last week after he urged NFL owners to fire any players who kneeled down during the anthem. But Curry said there was one crucial absentee: Colin Kaepernick, the former San Francisco 49ers quarterback who started the idea of taking a knee.
"That was terrible," Curry said, according to the San Francisco Chronicle. "It's just kind capitalizing on the hoopla and the media and all that nonsense. The real people understand exactly what's been going on, and who's really been active and vocal and truly making a difference.
Related: NBA is Trump's next big problem, and it'll be worse than the NFL
"If you don't have Kaepernick front and center on that, something's wrong. It's kind of hard how certain narratives take place, being prisoners of the moment."
Curry also criticized the idea to have him pictured linking arms with Goodell, as he "had the most on-the-fence comment." Curry was not the only one to notice the absence of Kapernick.
Related: Steph Curry could still celebrate Championship in Washington, just not with Trump
"I looked at it and went, 'Where the hell is Kap?'" Kerr said, according to The Athletic. "If the article is about activism in sports, how is Kaepernick not on the cover? I just don't understand how you can omit the guy who basically began this movement."
The backlash from the sports world came after Trump hit out at the NFL for kneeling, saying it was "disrespectful to our country and our flag." Curry, a member of the Warriors Championship winning team this year, was quick to make clear he would not be attending the visit to the White House, a tradition for the NBA champions.
"By acting and not going, hopefully that will inspire some change when it comes to what we tolerate in this country and what is accepted and what we turn a blind eye to," Curry said, as quoted by The Washington Post.
Though a rival on the court, James, of the Cleveland Cavaliers, backed Curry both on social media, calling Trump a "bum", and to reporters on Monday. "Going to [the] White House was a great honor until you showed up!" James wrote on Twitter.