Manchester City: Pep Guardiola's Surprise Admission About Sergio Aguero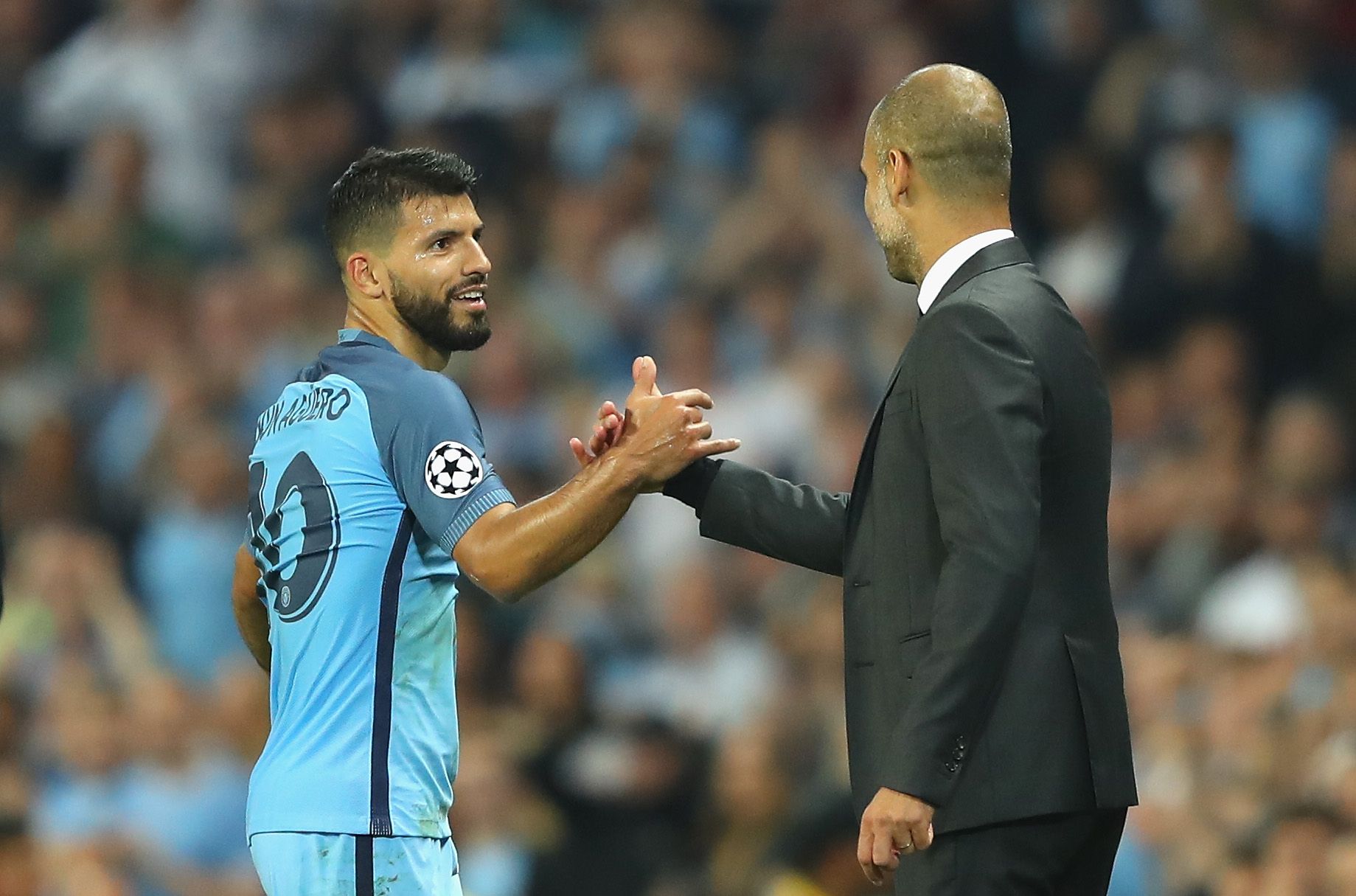 Pep Guardiola insists he is unable to teach star striker Sergio Aguero anything after seeing the Manchester City striker hit a hat-trick on Wednesday.
Since Guardiola arrived at the Etihad Stadium in the summer as the club's new manager, Aguero has already scored nine goals in just five appearances for City.
Having seen the Argentine striker give him the perfect start to City's Champions League campaign in a 4-0 win over Borussia Monchengladbach, Guardiola admitted there was nothing left to train.
"His talent in the box to score goals is natural," Guardiola said. "I can teach [him] absolutely nothing.
"He has to know that behind him there is a team that is going to help him if he is going to help us. That is what I had to convince him.
"If he continues to help us in that way he is going to score a lot of goals, like Keli [Iheanacho], like all our strikers."
Aguero is expected to be in Guardiola's team that lines up against Bournemouth on Saturday at the Etihad Stadium.