Sergio Aguero 'Will Quit' Argentina If Lionel Messi Doesn't Return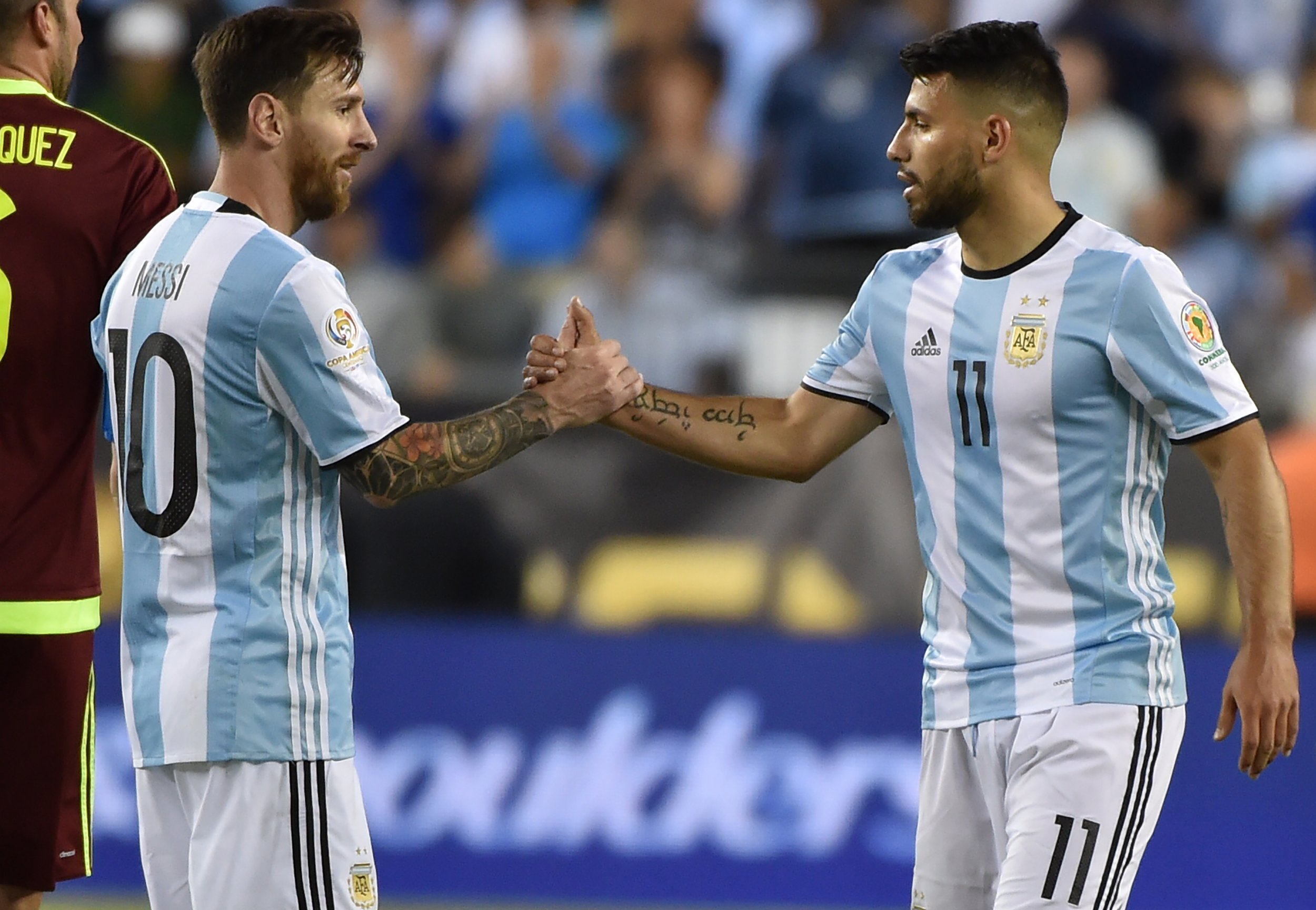 Manchester City's Sergio Aguero "will quit" Argentina if Lionel Messi doesn't reverse his decision to retire from international football, according to his father.
The Argentine's father Leonel del Castillo claimed his son's time in the national team would be over if Messi, the Barcelona forward, doesn't perform a u-turn on his retirement plans.
"If Leo goes, I think Sergio will too. He'll leave it to the next generation," Del Castillo said on Argentine radio show Paladar Rojo.
Messi, who was sentenced to 21 months in prison for tax fraud on Wednesday, made the announcement following the Copa America final last month that Argentina lost to Chile on penalties. The 29-year-old missed his.
It was his fourth defeat in a major final for Argentina, coming two years after the World Cup final loss to Germany in Brazil, and Del Castillo says the players are under pressure to move on.
"The newspaper men say that it's the end of an era, the end of a cycle, time to step aside," Aguero's father added.
"The criticism hurts Sergio. The players come from Europe, they lose their holidays, they don't get paid because the AFA doesn't pay them."
Messi has also been urged to return by Brazilian legend Ronaldo.