Barcelona Will Fight Real Madrid for Harry Kane, Plus One Other Spurs Star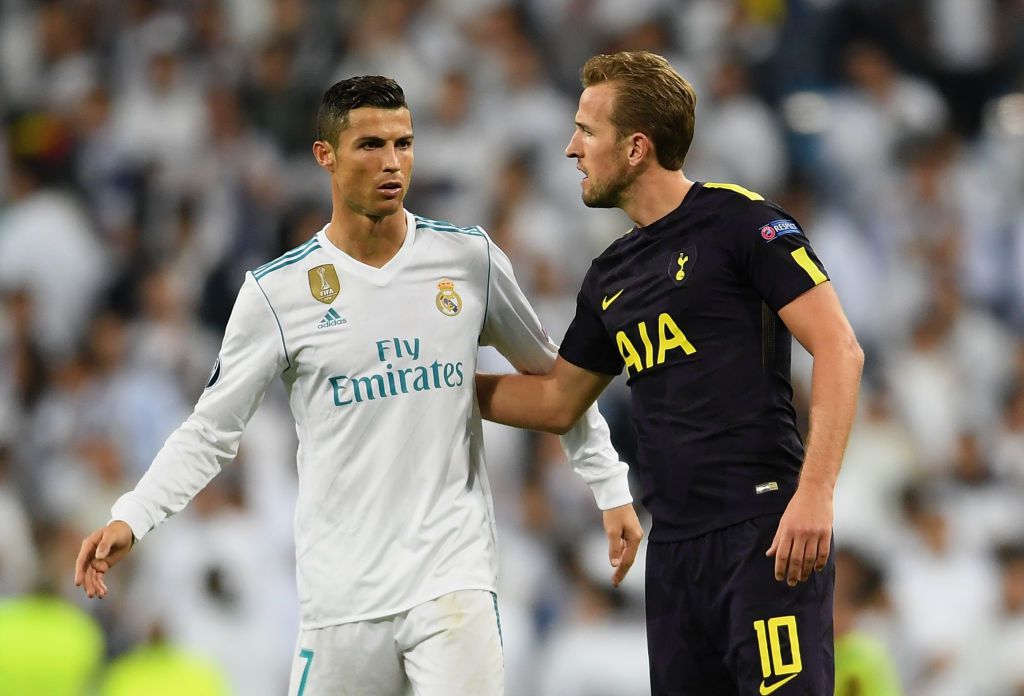 It was clear, after Tuesday night, that Harry Kane had made an impact on Real Madrid and proved to the collector of Galacticos that he was of the highest quality—but now, it seems, more than one Spanish giant was watching.
Kane starred for Tottenham in its Champions League group stage tie with Real, playing an instrumental role in Spurs' goal and coming close to two of his own—goals he would have scored had it not been for the heroics of Madrid goalkeeper Keylor Navas.
Prior to the game, Real's admiration of Kane was clear. Manager Zinedine Zidane described the 24-year-old England striker as the "complete player." But after the match was over, it transpired that Zidane was not the only one applauding Kane.
According to Spanish newspaper Mundo Deportivo, Barcelona's sporting director Robert Fernández was in attendance at the Bernabeu watching Kane. While Real will eventually need someone to succeed Cristiano Ronaldo and replace his goals, Barcelona will, too, with Lionel Messi.
Related: Forget Harry Kane, Real Madrid should sign Manchester United's striker, says Cristiano Ronaldo
Kane has proven himself to be one of the only players in European football with a goal scoring record comparable to the two men who have played tug-of-war with the Ballon d'Or for the past decade. Kane has scored 53 goals in his last 56 games for club and country.
But the striker was not the only man of interest for Barcelona that night, according to the report. Fernández also had a keen eye on Christian Eriksen in the Tottenham midfield.
Barca has—and reportedly will again in January—bid for Liverpool's Philippe Coutinho, offering up to £135 million (about $178 million). But Eriksen could, perhaps, be another possibility if Barcelona fails to tempt Liverpool into the deal.
Reports on Wednesday morning, following Kane's impressive display, showed Tottenham was not closed off to the idea of selling Kane, but that it would cost his potential suitors. Daniel Levy, Spurs chairman, believes he is worth more than Neymar which has seen a £200 million price tag slapped on Kane.