Rio 2016: Belgian Paralympian Marieke Vervoort Opens Up On Euthanasia Plans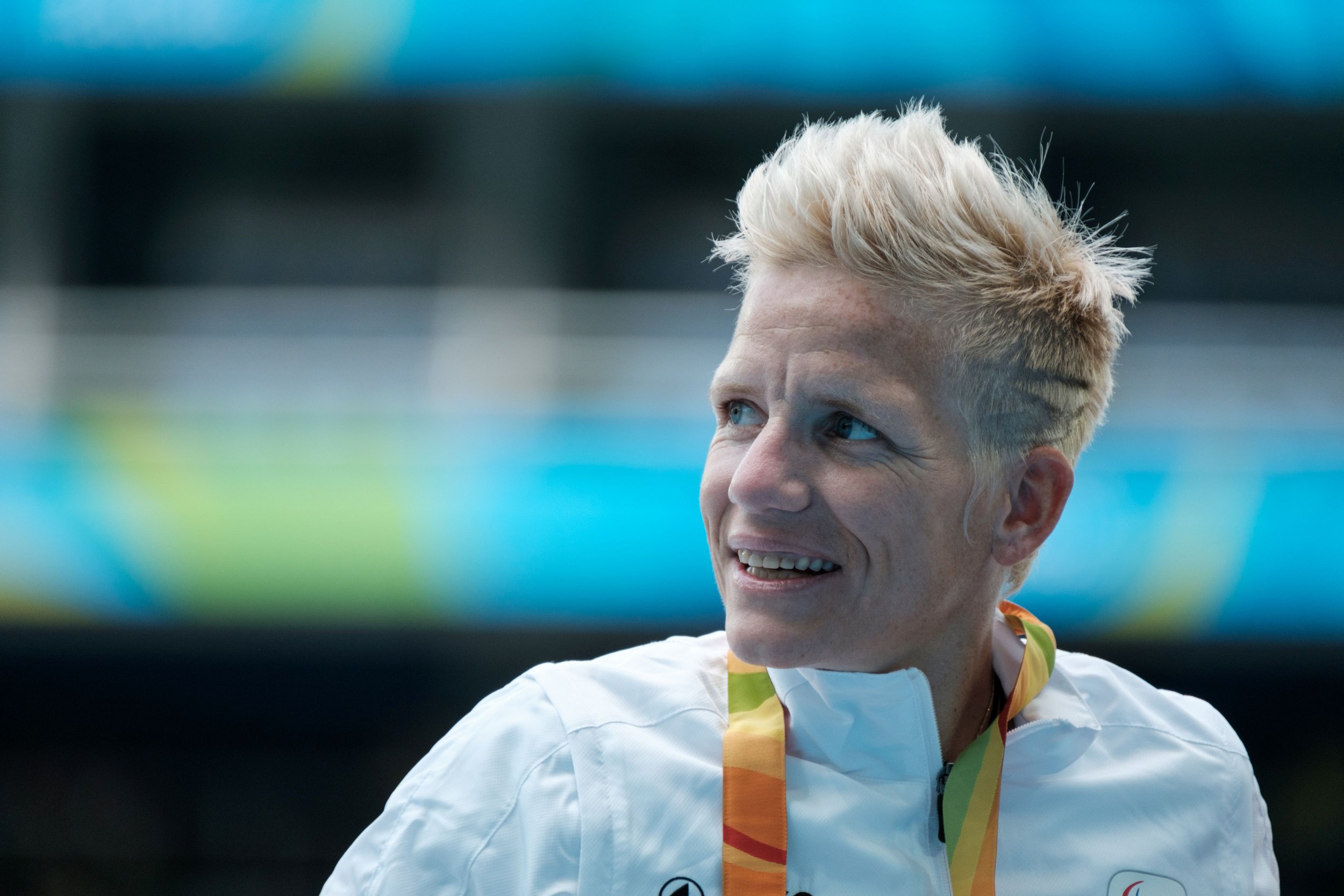 The Paralymics podium is a stage on which to get your voice heard, and Belgium's Marieke Vervoort is doing just that.
Vervoort, 37, is a wheelchair racer who suffers from an incurable degenerative muscle disease. In Rio she's been a success, winning a silver medal in the 400 meters on Saturday. But the focus around her has been on what happens after the Paralympics.
Reports in Belgium claimed Vervoort, who said she had euthanasia papers signed in 2008, may take her own life after Rio due to her disease, but she has insisted it is not time yet.
"If I didn't have the papers, I think I would have already committed suicide," Vervoort said, but stressed it was "totally out of the question" that her euthanasia was imminent.
"You have to live day-by-day and enjoy the little moments. When the day comes—when I have more bad days than good days—I have my euthanasia papers. But the time is not there yet."
Degenerative muscle disease causes constant pain, seizures and paralysis to Vervoort's legs, which leaves her barely able to sleep. She describes racing as "a medicine."
Rio, Vervoort says, will be her last Paralympics as "it's too hard on my body." But she has a lasting message, as she calls on further countries to legalize euthanasia like her homeland has.
"I think there will be fewer suicides when every country has the law of euthanasia," she added. "I hope everybody sees that this is not murder, but it makes people live longer.
"I no longer have a fear of death. I see it as an operation, where you go to sleep and never wake up. For me, it's something peaceful. I don't want to suffer when I'm dying.
"When it becomes too much for me to handle then I have my life in my own hands."
Belgium's Laws Regarding Euthanasia
Euthanasia was legalized in 2002, with Belgium becoming only the second country in the world to pass the law.
​The law allows doctors to assist patients in ending their lives if they express a wish to do so due to incurable and unbearable pain.
A physician must be present with the patient until they pass away, unlike in other countries.
In 2014, Belgium became the first country in the world to legalize euthanasia for children. It requires the consent of the child's parent.