Usain Bolt Predicts Length of His 100 Meters Legacy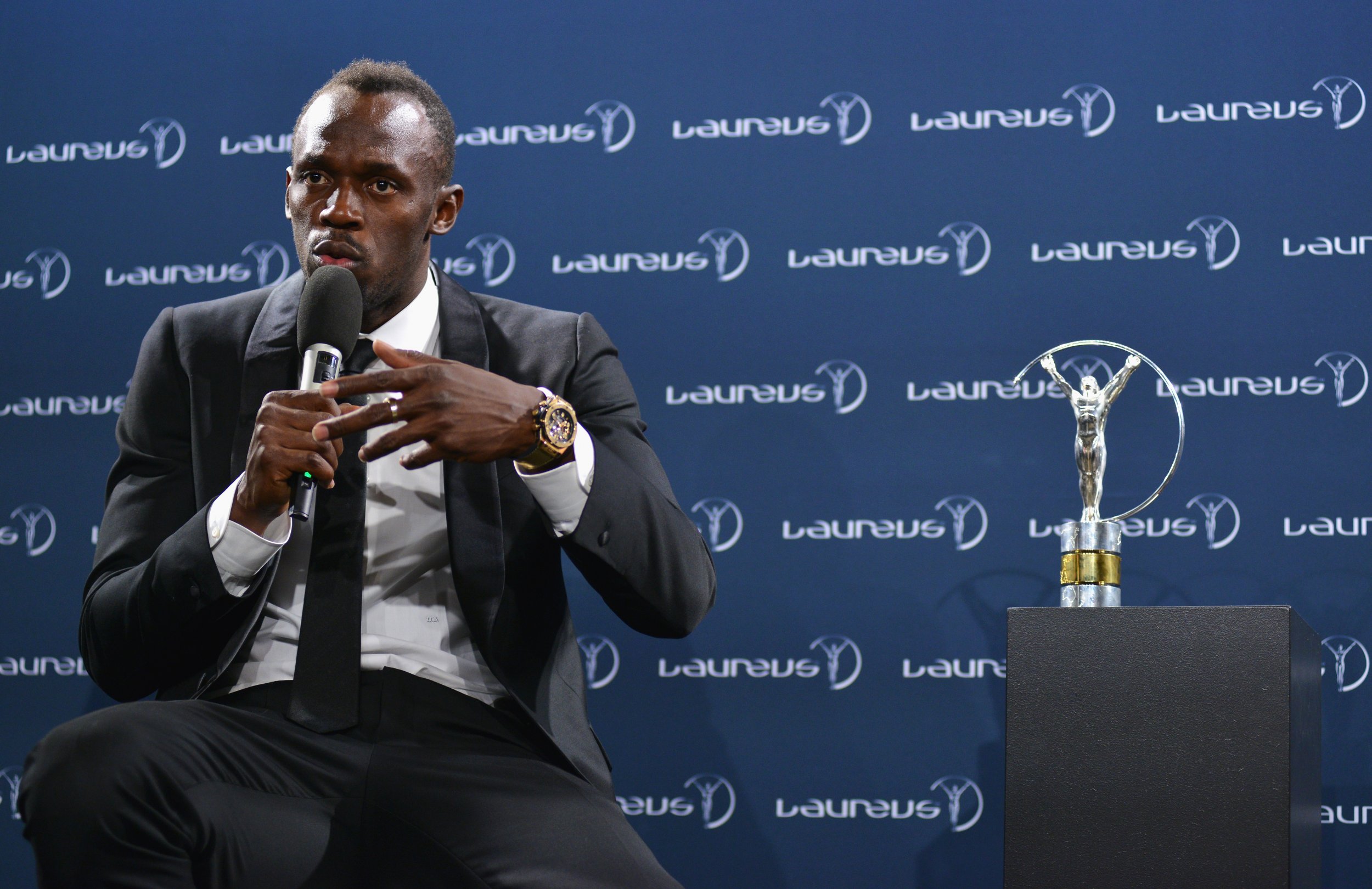 Olympic champion Usain Bolt believes his 100 meters world record will be beaten within two decades.
Bolt, who is expected to retire from athletics after the World Championships in London this summer, broke his own record in Berlin in 2009 with a time of 9.58 seconds.
Speaking before the Laureus World Sports Awards in Monaco on Tuesday, the Jamaican sprinter was asked how long he expected his 100 meter legacy to last.
"I think, just looking at the crop [of young sprinters] right now, I probably have 10, 15 years," Bolt said, as quoted by The Times.
But the charismatic 30-year-old believes the sport is becoming too bland, with younger sprinters showing less character.
"I've said to a few athletes that I know personally, 'You guys need to show your personality, not just performance. Listen to me, I'm not trying to say you should try and do weird things, but people want to see personality and something different,'" he added.
Bolt insists there is another issue within the sport, as sponsorship and prize money is making up-and-coming sprinters wealthy before winning anything.
"When I started track and field, you didn't get paid a lot when you just came out of high school," the multi Olympic champion said.
"Now, when you have young talent, they get paid so early that a lot of them just lose their way real quick."