Wimbledon: Has John McEnroe Worn Out His Welcome as Broadcaster?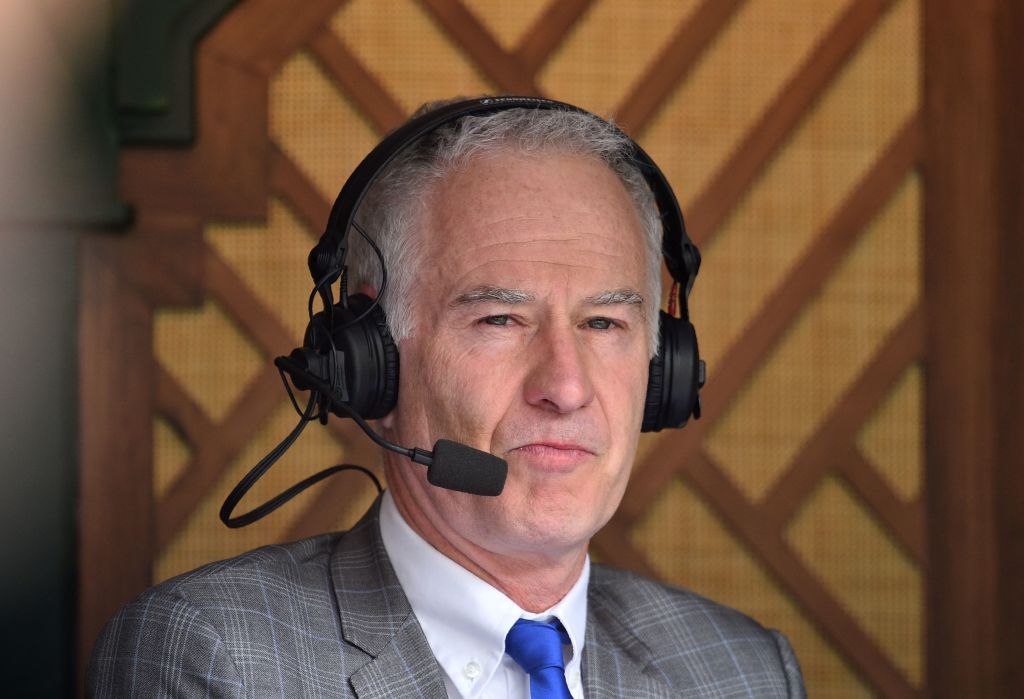 American tennis star-turned-commentator John McEnroe has caused another stir at Wimbledon this summer after criticizing the "dumb questions" of a BBC reporter.
McEnroe was alongside BBC presenter Clare Balding on Monday to analyze the play of Day 7 at Wimbledon, when two-time Wimbledon champion Rafael Nadal was knocked out in five sets by Gilles Muller.
After the match, BBC reporter Rishi Persad spoke to the Spaniard and asked him if he would be returning to SW19 next year, a question that he answered vaguely.
McEnroe said: "Why did he [Persad] ask [Nadal] if he was coming back right after a match like that? These interviewers…" McEnroe said, before being cut off by Balding. She added: "It's all our fault."
According to Charles Sale of the Daily Mail, Balding and the BBC production team showed support for Persad but McEnroe was not reprimanded.
Related: 'My Support of President Trump is Fake News. We're Not Friends,' Says McEnroe
Days before the Championships begun, McEnroe was embroiled in controversy when he had said Serena Williams would rank "like 700 in the world" if she had to play on the men's circuit.
Williams, the 23-times grand slam champion who is absent from this year's tournament as she is having a baby, replied via her Twitter account, asking the 58-year-old for "respect."
"Dear John, I adore and respect you but please, please keep me out of your statements that are not factually based," she wrote.
"I've never played anyone ranked "there" nor do I have time. Respect me and my privacy as I'm trying to have a baby."
Meanwhile, McEnroe is likely to commentate on Wednesday as reigning champion Andy Murray faces American Sam Querrey for a place in the semifinals.