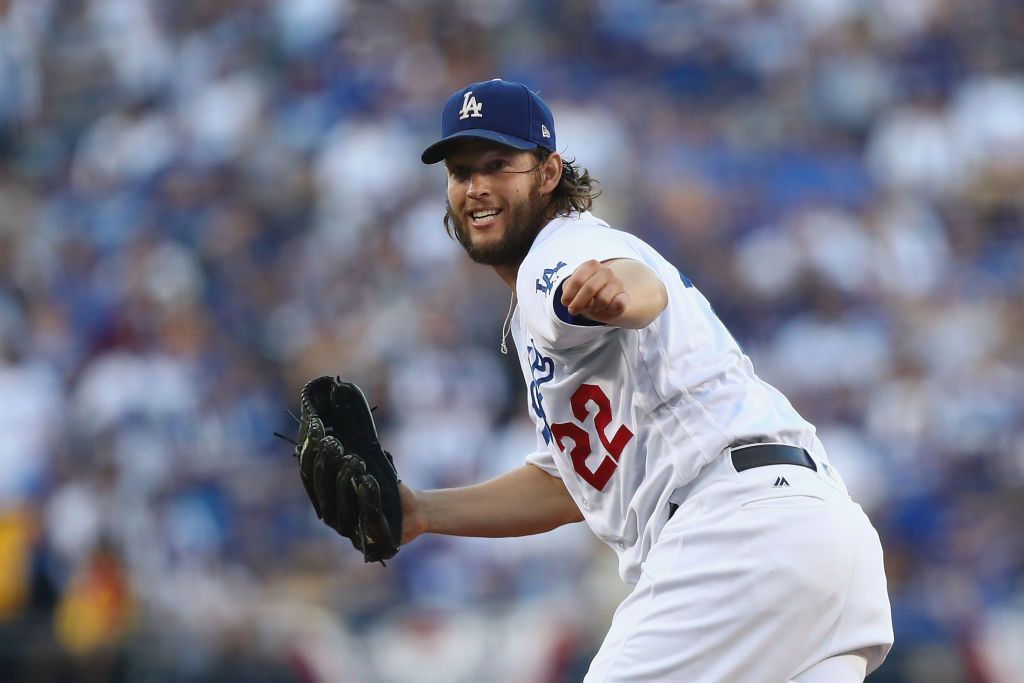 Heading into Game 2 of the 2017 World Series, the Dodgers should feel mighty confident of their chances of victory after Clayton Kershaw's performance to open the series.
In the 3-1 victory over Houston Astros in Game 1 on Tuesday night, Kershaw put aside memories of post-season disappointments of the past and instead turned in a record-breaking performance to give the Dodgers a winning start.
The 29-year-old is the first pitcher in World Series history with 10 or more strikeouts, no walks and three or fewer hits allowed in a game, according to ESPN.
Kershaw, who has anchored the Dodgers' rotation and battled through a back problem to post an 18-4 record with a 2.31 ERA this season, has perhaps unfairly become the face of the expensively assembled team's failure to advance to the World Series despite making the playoffs every year since 2013.
Related: How to watch Game 2 of the World Series on TV and live-stream
Until his Tuesday start he had a 6-7 record in 17 previous post-season appearances but finally replicated the form that has earned him three Cy Young awards as he was nearly untouchable.
Related: Why the 2017 World Series was record-breaking before Game One even began
"He was unbelievable," Dodgers third baseman Justin Turner said. "And he's one of the most competitive people I've ever been around in my life.
"To see him out there doing what he did to one of the best offenses in baseball. It was incredible."
Kershaw tossed 83 pitches in sweltering temperatures during a game that lasted just two hours and 28 minutes.
"I don't know if you can decipher between a post-season start and a World Series start," Kershaw said. "The adrenaline, I feel like every game is so much more magnified.
"But it definitely feels good to say it was the World Series."
His performance also earned him praise from his manager.
"Tonight was one of those nights I think, for the first time in a while, where we've seen all three of (Kershaw's) pitches synched up," Dave Roberts said.
"This was a special night for Clayton."