Spotify CEO Daniel Ek Addresses Joe Rogan's 'Hurtful' Use of Racial Slurs
Spotify CEO Daniel Ek has condemned Joe Rogan's use of racial slurs on his podcast but has doubled down on his commitment to keeping the show on the streaming platform.
Over the weekend, videos of the controversial podcast host using the N-word on his podcast multiple times began circulating and going viral amid the fallout over the ongoing controversy over COVID-19 misinformation on The Joe Rogan Podcast.
More than 70 episodes of Rogan's podcast were also removed from the platform over the weekend according to the website JRE Missing, which tracks when the podcast's episodes are missing from Spotify.
In a letter sent to staff, Ek addressed Rogan's use of racial slurs and derogatory comments about Black people and confirmed the removal of certain episodes.
"Not only are some of Joe Rogan's comments incredibly hurtful—I want to make clear that they do not represent the values of this company," Ek wrote in the memo obtained by The Hollywood Reporter.
"I know this situation leaves many of you feeling drained, frustrated and unheard."
Ek goes on to say that the company has spoken with Rogan about "some of the content in his show, including his history of using some racially insensitive language."
Following these chats "and his own reflections," Ek said that Rogan "chose to remove a number of episodes from Spotify."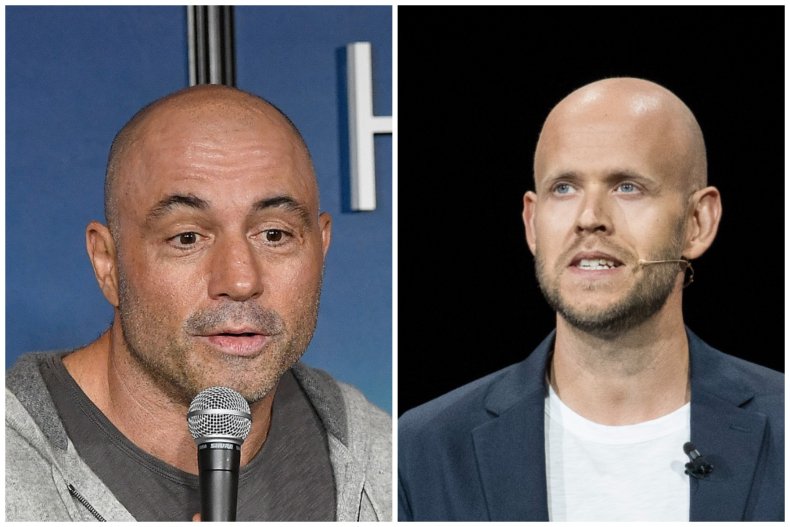 Despite "strongly condemning" Rogan's comments, Ek said he does "not believe that silencing Joe is the answer" and that "canceling voices is a slippery slope."
He said: "Looking at the issue more broadly, it's critical thinking and open debate that powers real and necessary progress."
Ek then pledged $100 million—the same reported figure paid for the exclusive Rogan deal—to licensing, developing, and marketing music and other audio content by creators from historically marginalized groups.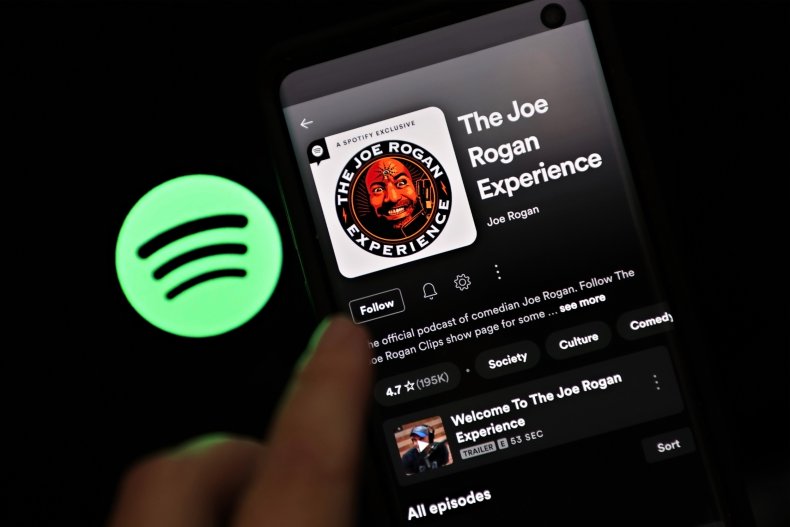 The CEO then offered support to his staff and said he "deeply regrets" that they are "carrying so much of this burden."
"I've told you several times over the last week, but I think it's critical we listen carefully to one another and consider how we can and should do better. I've spent this time having lots of conversations with people inside and outside of Spotify—some have been supportive while others have been incredibly hard, but all of them have made me think," he said.
Rogan also issued his own apology over the weekend, sharing a video to Instagram.
In his video, Rogan said his use of the slur in the viral video compilation posted by singer-songwriter India.Arie was "the most regretful and shameful thing that I've ever had to talk about publicly."
He said the clips were "taken out of context" and that he "hadn't said it in years."