What is Dance Pop on Spotify? Wrapped Year Review Genres Explained
Spotify Wrapped 2021 is now available and gives you a detailed overview of your listening habits from the past year. Yet some people are perplexed by what the roundup is identifying as their "favorite genres".
The Spotify Wrapped feature gives you insights into things like which artists you streamed the most in 2021, how many minutes you spent listening to podcasts, and if you were anybody's top fan. It's a fun showcase that you can share on social media to give everybody a little glimpse of your musical taste.
One of the sections in the roundup ostensibly tells you what your favorite genres of the year were. For a lot of people, the results here will be quite predictable. Whether you like rap, classic rock, alternative metal, or k-pop, you likely know what to expect here.
However, Spotify has over 5000 genres in its database and so, naturally, some of them are a little obscure or weirdly specific. This might explain why you end up seeing certain styles of music that you don't immediately recognize from your own library.
One such example that has been popping up in a lot of Spotify Wrapped roundups is the vaguely defined "Dance Pop".
What Is Dance Pop?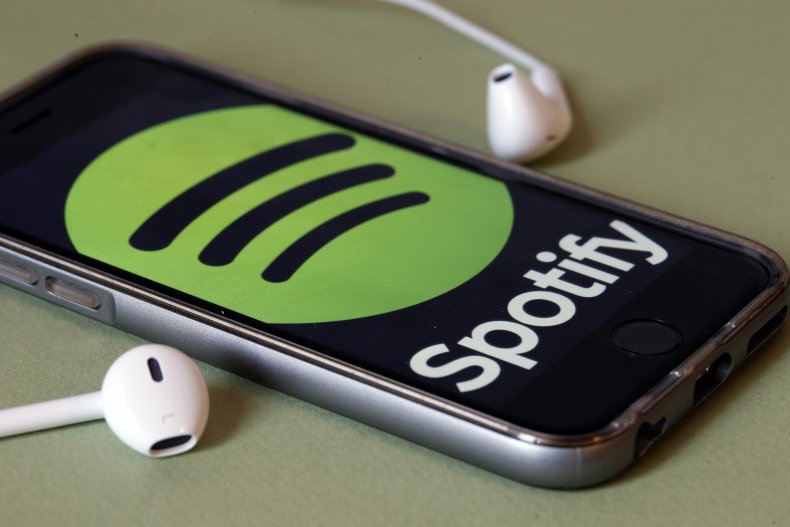 Rising to prominence in the 1980s, dance pop is a hodgepodge of eclectic genres and influences. It has its root in everything from disco to synthwave and, as its name suggests, dance music.
It's probably most similar to the latter genre, but it's a little more radio-friendly and mainstream, in the sense that it prioritizes melody and catchy lyrics.
Alternatively called "post-disco", dance pop is generally quite up-tempo and simple in structure, with notable practitioners from the 1980s including Bananarama, Dead or Alive, Janet Jackson and Kylie Minogue. When we transition into the 1990s and 2000s, you get artists like Christina Aguilera, the Backstreet Boys, Kesha and Lady Gaga occasionally dipping their toes into the genre as well.
As you can see from the above, it's quite difficult to separate dance pop from just regular pop and it largely comes down to a matter of interpretation. The core characteristics are supposed to be that its upbeat, that it's got a catchy hook, and that it's well suited to both dance clubs and for mainstream radio at the same time.
If you are wondering what you have been listening to over the past year that has caused Spotify to identify you as a hardcore dance pop fan, you can take a look through its own curated playlist of modern examples here. It includes tracks like "Can't Stop the Feeling" by Justin Timberlake, "Wake Me Up" by Avicii, "Sorry" by Justin Bieber, "Solo" by Clean Bandit and "Get Lucky" by Daft Punk, Pharrell Williams and Nile Rodgers.
Whether you can see any connective tissue between those songs or not, that's what Spotify categorizes as dance pop.
Weird Spotify Genres Explained
Dance Pop isn't the only ambiguous genre that Spotify lists in Wrapped. Here are a few other ones that might leave you scratching your head.
Bubblegrunge
This is a genre that has been used, by Spotify itself, to describe artists like The Pixies and The Smashing Pumpkins. It's supposed to be a more light-hearted, poppy version of grunge music (and is often used as a disparaging label by fans) but some of the bands that are included in the mix might raise eyebrows.
Freak Folk
This is a very niche genre that combines traditional folk music with avant-garde and psychedelic influences. It's often conflated with hippie music as well, as it emphasizes acoustic sounds, stringed instruments and a romantic fascination with the earth.
Bedroom Pop
This one is less to do with style and more to do with how the music is produced. Bedroom Pop refers to songs that was made by independent artists (often in their bedrooms) using accessible consumer software, which then gain a large following via the internet, rather than through major record labels. One such example of this is mazie, who we recently interviewed about Spotify Wrapped.
Country Dawn
This is another genre that has people confused on social media. Judging by the playlist, it seems to be largely indistinct from regular country music, but Newsweek has reached out to Spotify for more clarity.
Shoegaze
This is an offshoot of indie rock that utilizes ethereal, dreamlike qualities. For instance, it might have distorted vocals, obscured instrumentation, or bizarre sound effects. Spotify classes The Verve, My Bloody Valentine and The Jesus and Mary Chain as exemplars of the genre.
Dream SMP
What links artists like Billie Joel, Cardi B, Alec Benjamin, The Fray, Arctic Monkeys, and Glass Animals? If you answered "Absolutely nothing at all" then (despite that being a perfectly logical response) you are in fact wrong. These are all artists that have been labelled under the "Dream SMP" (Or DSMP) banner, which is perhaps the strangest genre of them all.
If you are not aware, Dream SMP is an invite-only Minecraft server and the name for a group of YouTubers who play on it. There is actually a small playlist on Spotify, consisting of just three tracks uploaded by these content creators, but how exactly this made the transition into a full-blown genre is anybody's guess.
There is also a separate playlist called "The Sound of Dream SMP", so if you have listened to any of the tracks featured here then this might explain why it's come up in your Wrapped.