'Star Trek': George Takei's Surprising Reaction to Making His Iconic Character Gay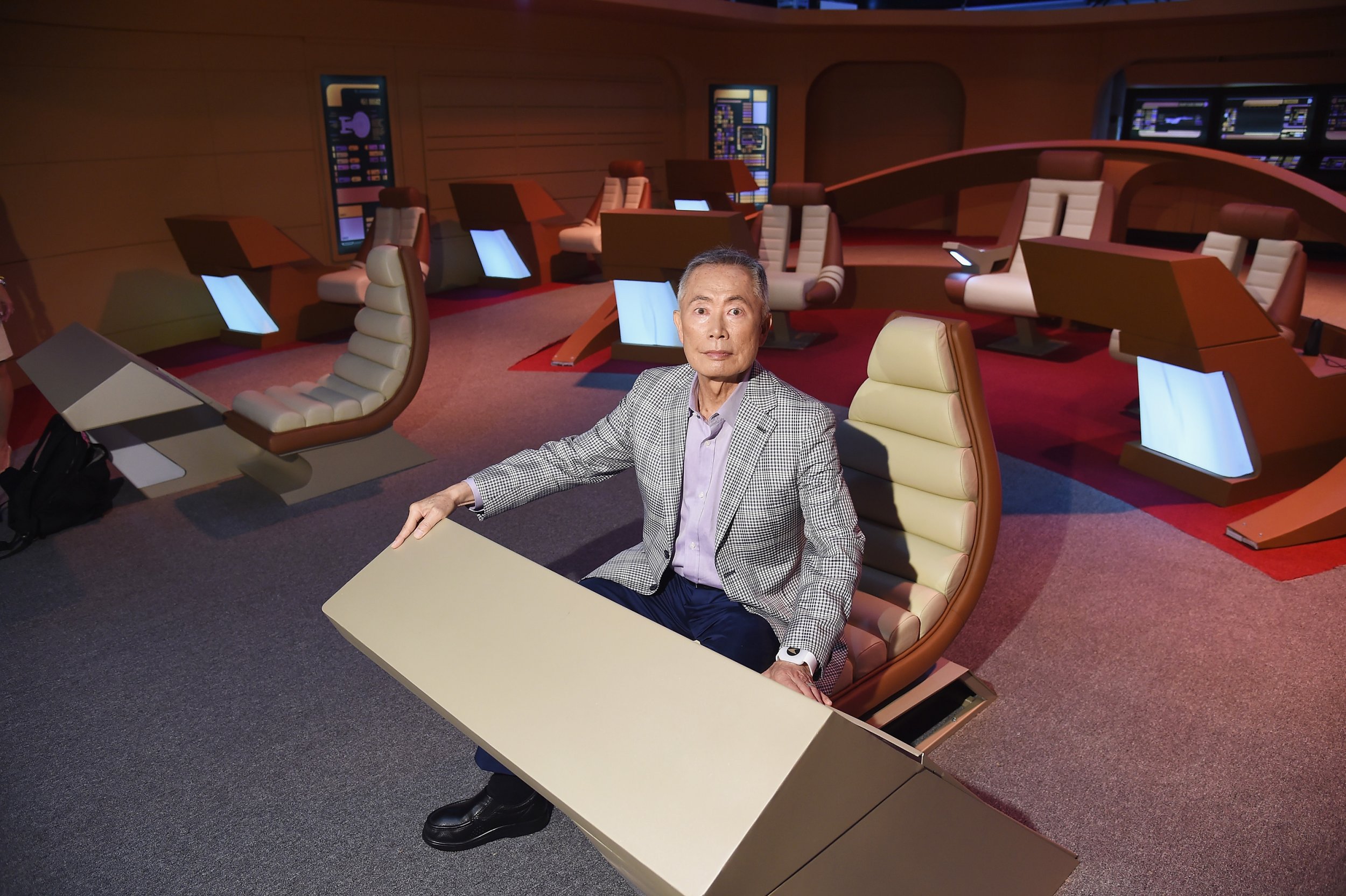 Star Trek bosses may be at war with amateur filmmaking fans of the long-running sci-fi franchise, but they have a lot of love for the LGBT+ audience. The character of Hikaru Sulu, played by John Cho in the Paramount franchise, will come out as gay in the next adventure Star Trek Beyond, released later in July.
However, one significant person isn't too pleased with the film retroactively changing Sulu's backstory: actor George Takei, who played the role of Sulu in Gene Roddenberry's original Star Trek TV series and himself revealed he is gay in 2005.
Cho revealed in an interview with the Herald Sun the new film will feature a scene depicting Sulu with his husband and young child. He praised producers for writing the coming out scene in an understated way. "I liked the approach, which was not to make a big thing out it, which is where I hope we are going as a species, to not politicize one's personal orientations," he said.
In response, Takei told The Hollywood Reporter it was "unfortunate" and said it was a "twisting of Gene's creation, to which he put in so much thought."
Takei revealed he had held conversations with director Justin Lin about introducing a new LGBT+ character in the film instead of tinkering with an already existing character.
"I said, 'This movie is going to be coming out on the 50th anniversary of Star Trek, the 50th anniversary of paying tribute to Gene Roddenberry, the man whose vision it was carried us through half a century. Honor him and create a new character. I urged them. He left me feeling that that was going to happen," he explained.