Starbucks Fires Worker, Union Leader After She Took Second Job
A Starbucks employee who helped lead the union drive at the chain's first unionized store in the country has reportedly been fired.
"Today, Cassie Fleischer was fired -- on the same day the story profiling her organizing contributions ran in the print Washington Post," SBWorkersUnited, a Twitter account representing Starbucks employees working to unionize, said in a tweet.
Fleischer worked at the Elmwood Avenue location in Buffalo, New York, which became the first of the coffee giant's 9,000 corporate-owned stores to unionize after a December 2021 vote.
In a Facebook post on Sunday, Fleischer said she was terminated by Starbucks after she reduced her available working hours upon securing another job.
"Little did I know, yesterday was my last shift at Starbucks," Fleischer said.
"I am no longer being scheduled nor am I allowed to pick up any shifts, and as of today I am effectively terminated from the company, at the first unionized corporate location in the nation."
She said she loved the job and her colleagues but had secured a new role that "provides me with the 40 hours a week that I desperately need to maintain a life in Buffalo."
Starbucks "has always been a company that prides itself in its flexibility, and as such its allowance to be a fun second job to supplement a person's full time job," Fleischer added.
"When I cut my availability back to reflect the new job, I was told I 'no longer met the needs of business' and would face termination if I didn't open my availability back up. With the new job, I couldn't, so I was told there was nowhere to go from here besides termination."
A Starbucks spokesperson told Newsweek that Fleischer "has not been fired."
"She has requested a significant reduction in hours (as she communicated in her post), and our local leaders continue to have conversations with her and other partners who have made similar requests to try to find a way to accommodate those requests while also ensuring the store is adequately staffed to continue operating without placing an undue burden on other partners," the spokesperson said.
Fleischer said that what has happened to her further highlights the need for a union to represent workers.
"As a leader in the union's organizing and negotiations committees, and having helped organize the strike over covid-19 safety, I know something has changed," Fleischer wrote, referring to a January stoppage by six workers at the Elmwood Avenue store over what they said were "unsafe" conditions due to COVID-19.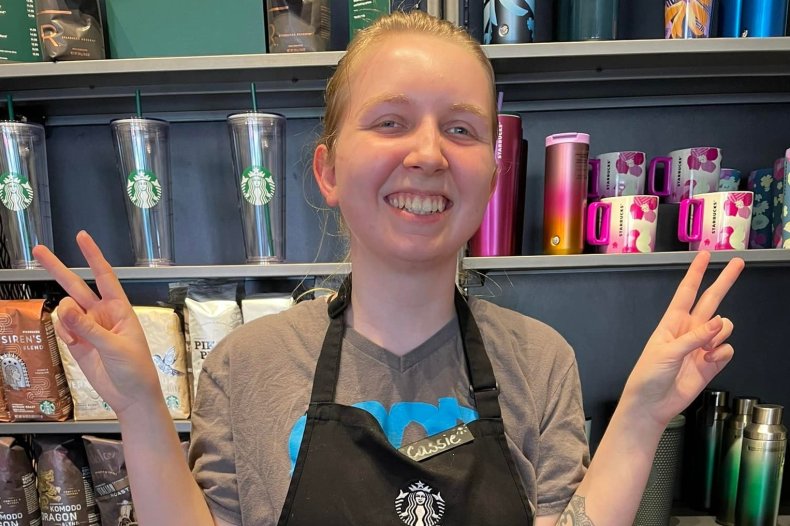 "This is not the company I signed on to in 2017, and this just further proves that we need a union in our stores. Starbucks is making a big mistake and I will be spending this newfound time supporting my partners through the union in any way I can."
Several leaders of the unionizing effort in Buffalo were recently warned that they could be fired in the coming weeks due to policy shifts from Starbucks' management, More Perfect Union, a nonprofit news organization focused on labor rights, reported last week.
Sources told the organization that workers in several Buffalo stores, including the Elmwood Avenue location, were told that any employee working less than 20 hours a week could be terminated.
It comes after Starbucks fired several employees who were leading the effort to unionize at a Memphis store, which a company spokesperson said was due to violations of policies.
Fleischer has been contacted for comment.
In a letter to Starbucks employees, called partners, after the Elmwood Avenue store voted to unionize in December, Starbucks Executive Vice President Rossann Williams said: "Our strength is our relationships between all of us as partners, with our customers and with the communities we serve."
"From the beginning, we've been clear in our belief that we do not want a union between us as partners, and that conviction has not changed. However, we have also said that we respect the legal process. This means we will bargain in good faith with the union that represents partners in the one Buffalo store that voted in favor of union representation," she said.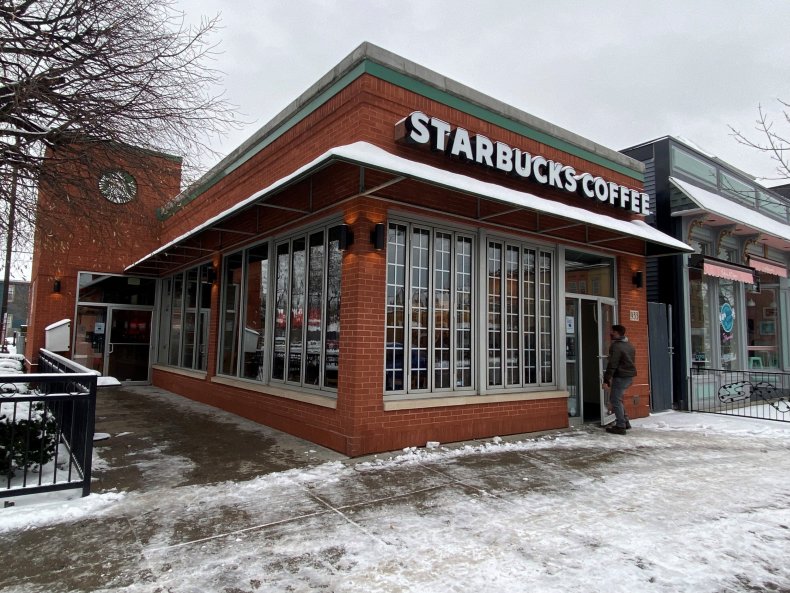 Update 2/21/22, 9:49 a.m. ET: This article has been updated to add a picture.
Update 2/23/22, 3:45 a.m. ET: This article has been updated to add a comment from a Starbucks spokesperson.