Starbucks Fires Employee For Allegedly Mocking Customer with Stutter
A Starbucks employee in Philadelphia has been fired for allegedly making fun of a customer's speech impediment.
Tan Lekwijit posted to Facebook on Sunday that he and his friend Sam went to Starbucks for drinks on June 27 when his friend stuttered while ordering.
"My friend Sam who is a stutterer stuttered on his name when ordering a coffee at Starbucks. The barista said, 'Okay, S-s-s-sam.' When he received his coffee, he was shocked to see that his name on the cup was written as 'SSSAM' which was disrespectful," Lekwijit wrote on Facebook.
Lekwijit said Sam wrote an email to Starbucks Customer Service after the incident. In response, the company wrote that they were sorry he felt the employee was "disrespectful" and offered him $5. Lekwijit wrote that Starbucks did not get the point and said they should treat their customers who have speech impediments with more respect.
"I am writing this not because I want to get anybody into trouble, but because I want to raise awareness among the employees. There are many people with speech disorders who are in a worse position than my friend's and struggle with self-esteem and self-confidence," Lekwijit wrote. "Getting this kind of treatment from people, especially service employees, only scars them—and I beg Starbucks employees to have this in mind."
The company commented on Lekwijit's post on Wednesday and said the employee was no longer working at Starbucks.
"The partner (employee) is no longer with Starbucks," the company responded on Lekwijit's Facebook post.
Lekwijit previously told the Philadelphia Inquirer that he posted the incident to Facebook because he was angry, and said no one should be treated that way. He told the publication that the company's recent sensitivity training should have also included how to treat customers with speech disabilities.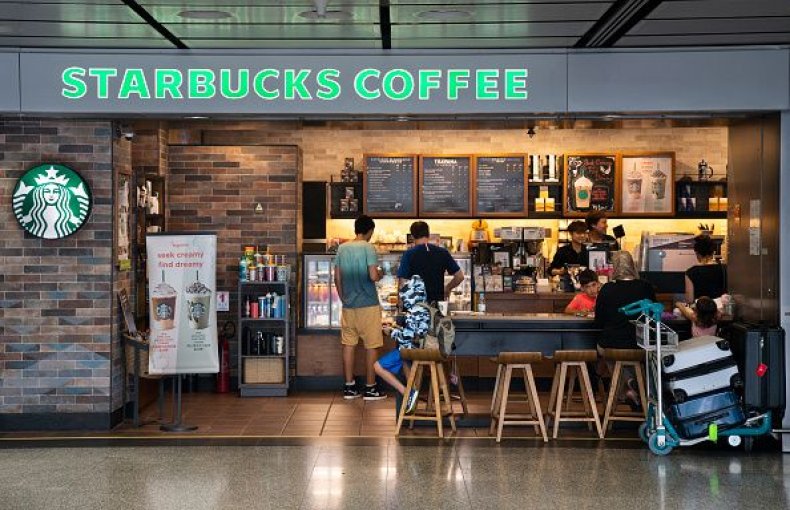 "I was angry, and I feel like no stutterer should be treated this way. Not just my friend, but for other people with speech disorders," Lekwijit told the Inquirer "I don't' know if the [bias] training they just had covered people with speech disabilities, but it should."
In a statement to Newsweek, a spokesperson said the company has apologized and wants their stores "to serve as a welcoming place" for all of their customers.
"There is no tolerance for this type of behavior. We have taken immediate corrective action and have apologized to the customer. We want our stores to serve as a welcoming place for everyone who visits and strive to ensure how partners provide a positive experience," the spokesperson said.
The incident came just two months after the company closed down their cafe's for racial-bias training after two black men were arrested for sitting inside of the cafe while waiting for a friend because they did not order anything in April.