What America Is Doing About Guns in 2017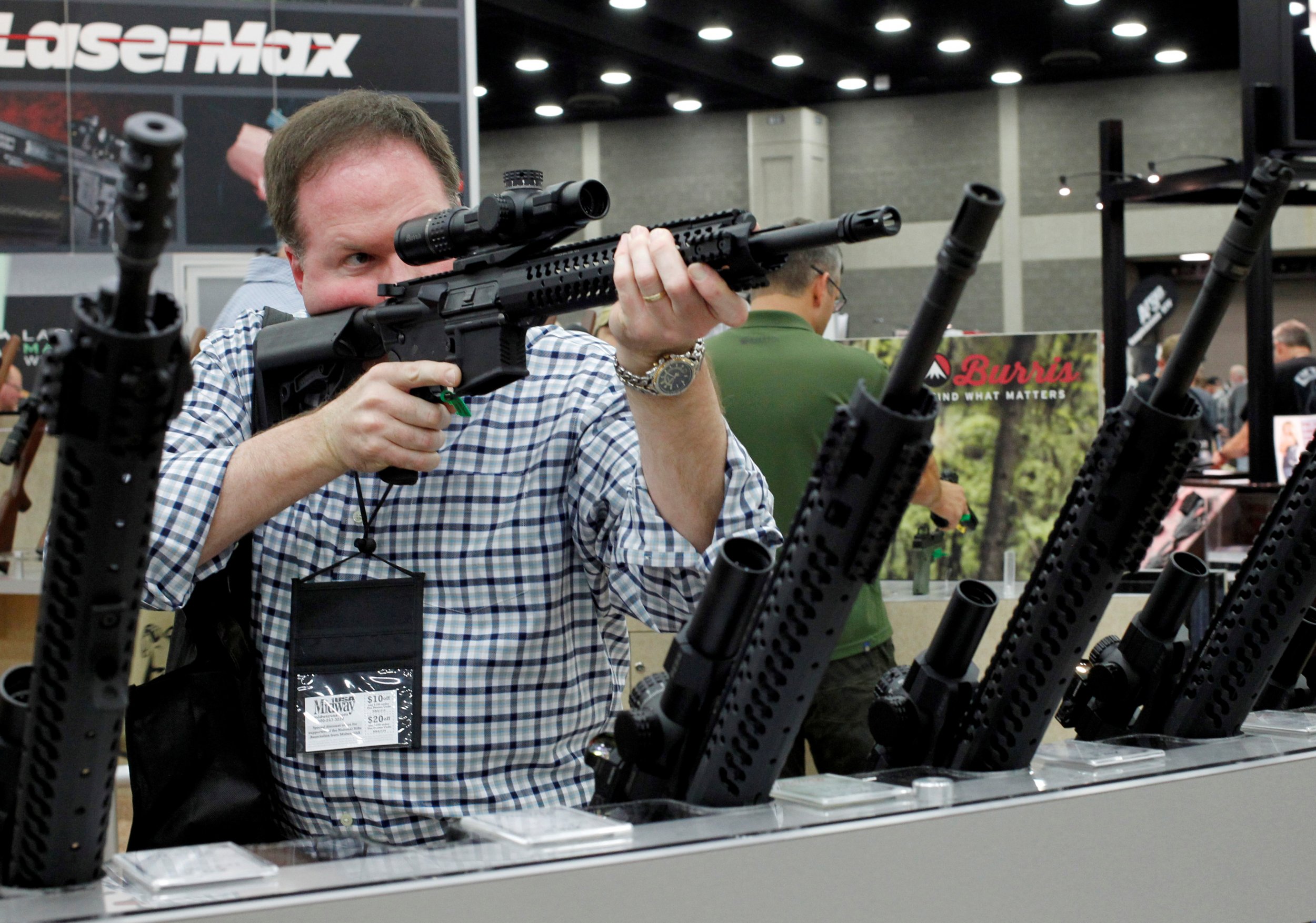 After a year filled with high-profile mass shootings, Republican lawmakers are creating or reintroducing measures designed to loosen gun laws in states across the country during legislative sessions so far this year. With the most well-known legislation so far this year, known as permitless carry or constitutional carry, GOP lawmakers have tried to push through measures to allow residents to carry concealed firearms without a permit.
Related: Louisiana House rejects constitutional carry legislation
We took a look at a few of the other bills that lawmakers have circulated through state houses since legislative sessions began in January to find out what parts of America are doing about guns in 2017.
Where: Florida
Description: The legislation would bolster self-defense laws, namely "Stand Your Ground," and shift the burden to the prosecution—rather than the defendant—in pretrial immunity hearings. State attorneys would need to prove "beyond a reasonable doubt" why the defendant's use of force isn't justified. Defendants would no longer have to prove they were acting in self-defense to avoid a trial.
Status: The Legislature passed the bill and sent it to Republican Governor Rick Scott, who is a strong proponent of gun rights. He is expected to sign the final measure into law, which would take effect immediately. Florida would become the first state to apply a tougher standard to the self-defense law, according to The New York Times.
Where: Washington
Description: The Department of Licensing issues vehicle license plates that may be used in place of standard plates. The state Legislature is considering a bill that would create a National Rifle Association special license plate featuring the organization's logo. Under the measure, proceeds from the plates must support firearms safety and education as part of the state Department of Fish and Wildlife's hunter education training program.
Status: In early March, the Washington Senate passed its version of the legislation during its regularly scheduled session. The legislation was carried over into the 2017 first special session, which began on April 24.
Where: Oklahoma
Description: Senate and House versions of a bill would prohibit any individual, state entity or political subdivision to expend any monies, funds or resources directly or indirectly for publicity or propaganda purposes opposing Second Amendment rights.
Status: Both House Bill 1803 and Senate Bill 386 are technically pending, but are unlikely to pass this session.
Where: West Virginia
Description: House Republicans are attempting to make all future federal and local statutes, ordinances, laws, orders and rules concerning guns, firearms accessories and ammunition invalid and unenforceable.
Status: Neither House Bill 2138 or House Bill 2311 made it out of first committee before the end of the 2017 legislative regular session.
Where: Tennessee
Description: The Tennessee Firearms Industry Non-Discrimination Act would prohibit a financial institution from refusing to do business or provide financial services to an individual or entity engaged in the firearms business. Opponents say the measures would create legal protections for a specific industry.
Status: Neither House Bill 0561 or Senate Bill 0933 made it out of first committee before adjournment.