Guns in America: Louisiana House Rejects Constitutional Carry Legislation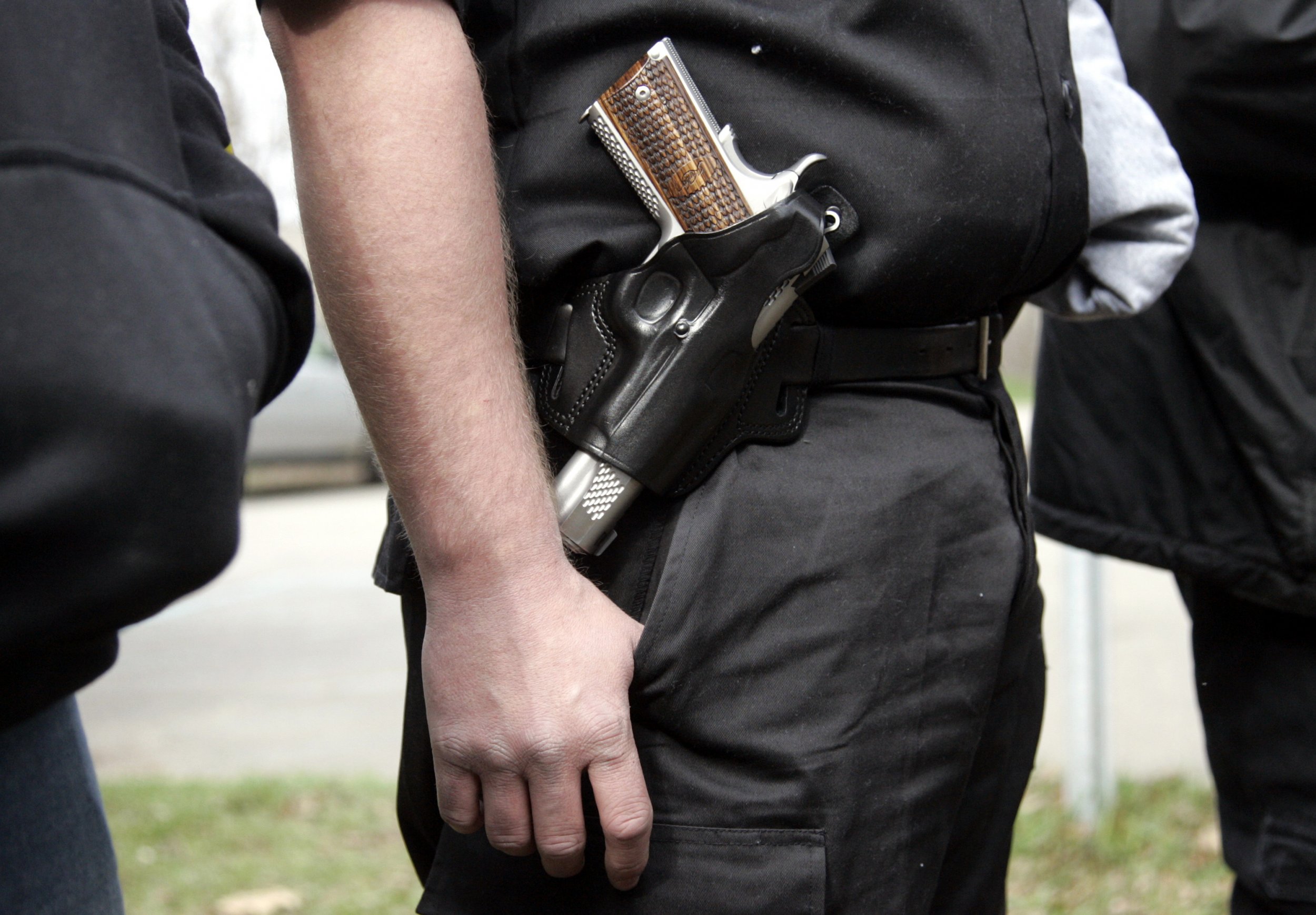 A House panel in Louisiana struck down a Republican legislator's third attempt to get through a measure to allow state residents to carry concealed firearms without a permit, known around the country as permitless carry or constitutional carry.
Related: Charleston police urge lawmakers to oppose constitutional carry bill
The panel voted 8-5 Wednesday against the permitless carry measure brought forth by state Representative Barry Ivey, a Republican from Baton Rouge. A local TV station reported that testimony from a survivor of the 2015 movie theater shooting in Lafayette convinced most members of the committee to vote against the measure.
"We cannot stop every dangerous person from carrying a concealed handgun in public, but our permitting system helps discourage it from happening," said the survivor, Cissy Rowley, according to video footage from the hearing. She was part of a group of women representing Louisiana's chapter of Moms Demand Action for Gun Sense in America who attended.
Louisiana law allows residents to openly carry a gun without a permit. But to carry concealed weapons, gun owners must be trained and complete a background check. It's a "shall issue" state, meaning the Department of Public Safety and Corrections must issue a concealed handgun permit to any state resident who is at least 21 and not prohibited from possessing a gun.
Permitless carry measures are also making their way through a number of other statehouses across the country this year. In March, North Dakota became the 12th state that doesn't require a state-government permit to carry concealed weapons. But some states, including Georgia, Kentucky, New Mexico and South Dakota, have recently defeated permitless carry bills. What's more, law enforcement officials in Indiana, South Carolina, South Dakota, Texas and Wisconsin have publicly said they oppose such legislation because it likely would make communities less safe.
At the federal level, the National Rifle Association is pushing for national concealed carry reciprocity, which would require states to recognize one another's gun permits. It has been a longtime priority for the NRA. Lawmakers in both the House and Senate this year renewed the push for national reciprocity with measures in their respective chambers. So far, U.S. Senator Mark Warner (D-Va.) has publicly opposed the measure, which is a significant stance since his chamber would need to gain eight Democratic votes, like Warner's, to overcome a filibuster on the measure.