Guns in America: North Dakota Latest to Allow Permitless Carry of Concealed Weapons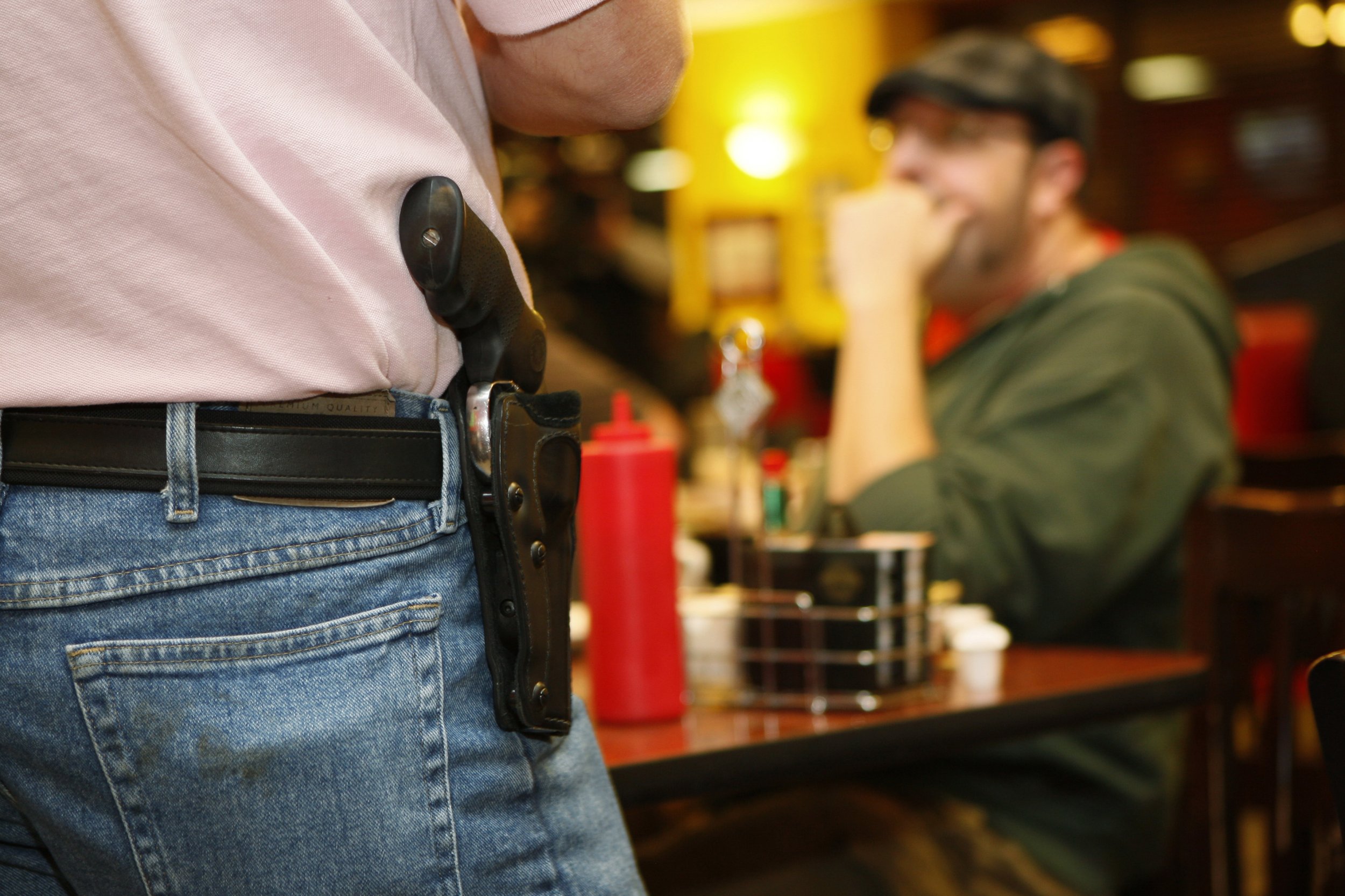 North Dakota has become the 12th state to allow most law-abiding adults to carry concealed guns without permits, after Republican Governor Doug Burgum late Thursday night signed a bill into law.
Related: What you need to know about concealed carry reciprocity
Under what's known as constitutional carry, residents wishing to carry concealed guns will only be required to possess a valid North Dakota driver's license or state identification card for at least a year, and to notify law enforcement officials about the weapon during a traffic stop or any other related incident. Individuals who have been convicted of felonies or violent crimes will be prohibited from carrying, according to a release from Burgum's office.
Prior to this new law, which will take effect on August 1, only authorities and permit holders could carry concealed firearms, and officials were allowed some discretion in issuing concealed-carry licenses. To qualify for permits in North Dakota, residents had to participate in classroom instruction and pass an open-book test, according to the Law Center to Prevent Gun Violence. Licenses to carry concealed weapons were valid for a maximum of five years. The new law will allow residents to forego those requirements.
"North Dakota has a rich heritage of hunting and a culture of deep respect for firearm safety. As a hunter and gun owner myself, I strongly support gun rights for law-abiding citizens," Burgum said about the red state. Although the law won't require it, he encouraged firearms owners to enroll in a gun-safety course.
The National Rifle Association and other supporters of permitless carry applauded the legislation as a victory for gun rights, because they say it promotes the constitutional right to bear arms and allows residents to defend themselves when needed. Opponents argued the law could make it easier for criminals or residents who lack safety training to carry guns, and thus endanger public safety.
All states and Washington, D.C., allow concealed carry in some form. Thirty-eight states generally require a state-issued permit to carry concealed weapons in public. North Dakota joins 11 other states (Alaska, Arizona, Idaho, Kansas, Maine, Mississippi, Missouri, New Hampshire, Vermont, West Virginia and Wyoming) in not requiring a state government permit.
Just last month, the Republican governor of New Hampshire eliminated his state's concealed carry license requirement, after his Democratic predecessor had consistently vetoed efforts to change the law. Similar bills are now making their way through a number of other state legislatures.
Meanwhile, the Republican governor of another red state, South Dakota, just last week vetoed a pair of bills that would have loosened restrictions on carrying concealed guns, saying the current laws are adequate. The Democratic governor of Montana also this year vetoed a measure to expand permitless carry.
At the federal level, Republican policymakers in both the House and Senate are pushing through similar versions of bills to require national concealed carry reciprocity, which would force states that allow concealed carry to recognize permits from other states.
Lawmakers previously introduced national reciprocity bills in Congress that never left committee, but many in the GOP-controlled House and Senate now have hope because of President Donald Trump, who is viewed as a gun-rights ally. Among other things, he has publicly supported national reciprocity and took his first significant step for gun rights advocates just more than a month into office by repealing an Obama-era rule that prevented certain Social Security recipients with mental health conditions from buying guns.