State Senator Who Quit GOP Due to Trump Era Says Many Republicans Have No Political Home
Arkansas state senator Jim Hendren, who hails from a family steeped in Republican Party politics, has said the direction that former President Donald Trump has taken the GOP has meant that many Americans voters no longer have "a political home."
His comments on CNN come after he announced this week that he would quit the GOP and register as an independent in "one of the hardest" decisions he had made in his life.
In a video message, he described the storming of the U.S. Capitol on January 6 as "the final straw" but also expressed his dismay at watching Republican officials challenge the results of the 2020 presidential election "with lies."
Hendren won re-election to the state senate in the November 3 general election, easily defeating Democrat Ryan Craig.
He has also served six years in the Arkansas House of Representatives. His father, Kim, also served in both of the state's legislative chambers while his uncles are Governor Asa Hutchinson and former Senator Tim Hutchinson.
But Hendren told CNN he did not recognize the party that he had joined in high school and that the conservative principles he had always supported "have all taken a back seat now to a personality."
He described how his discontent with his party had started to grow from the rhetoric Trump used on the 2016 campaign trail and came to a head after the election. "When I saw what happened after the election, I just can't be part of that anymore," Hendren told CNN.
When asked by host Poppy Harlow whether he believed the Republicans should split and a new centre-right party should form, he replied: "that's going to have to be a decision that the party makes itself."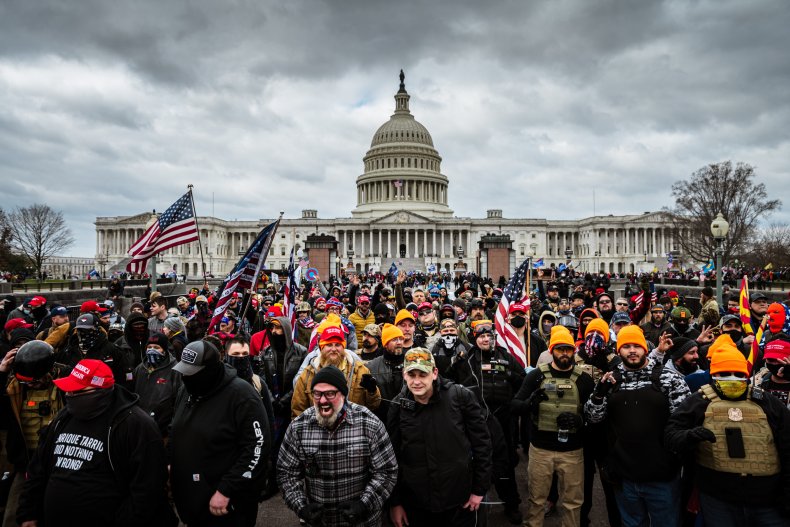 Quizzed on why he did not stay in the GOP and try to change it from the inside, he said: "The state of politics has gotten so partisan now that there's a tremendous resistance to people working across the aisle.
"For me, in order to build something that is possible for that kind of productive government to work, I needed to leave the Republican party because of the extreme partisanship."
He has formed a bipartisan organization called Common Ground Arkansas which he hopes will provide a vehicle for policy issues for both Democrats and Republicans.
Because Trump still holds a significant influence on the party, Hendren said that now many GOP voters do not now know where to turn.
"There are so many people who do not have a political home right now," he said, "they don't want to be part of the 75 percent who say we're going to follow Trump regardless of where he takes us.
"And they don't feel comfortable with the far-left wing policies of the Democratic party."
"While there is a large number of Republicans that are still 100 percent dedicated to Donald Trump," he said, "I believe there is an even larger number of people in Arkansas who are ready for a return to normalcy, a return to decency."
Newsweek has contacted the Republican Party of Arkansas for comment.