Greg Abbott Suffers Stinging Defeat at Supreme Court in Battle Against Texas Mask Mandates
As the Texas Supreme Court ruled against Republican Governor Greg Abbott's attempt to block a county's mask mandate on Thursday, the Texas Education Agency (TEA) said that the state would not enforce Abbott's ban on mask mandates for schools.
Abbott's request to block a restraining order against his mask mandate ban in Travis County was denied by the Texas Supreme Court, at least temporarily allowing schools in the county to continue to require masks. The ban was also blocked for schools in Harris County, the state's most populous county, and several other counties on Thursday.
Also on Thursday, a TEA public health guidance letter said that Abbott's ban would not be enforced due to multiple legal challenges, according to the Associated Press. The agency could decide to reinstate the ban once the legal challenges are concluded. In addition, although the Texas Supreme Court temporarily blocked the ban in schools on Thursday, the court has upheld Abbott's order generally.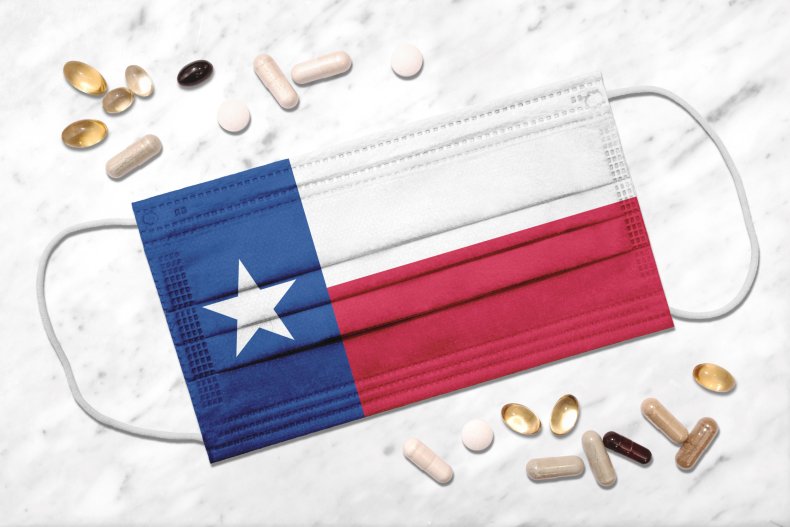 Abbott, who tested positive for COVID-19 on Tuesday, issued an emergency order banning mask and vaccine mandates for local governments and school districts last month. At least seven Texas counties and 48 school districts have ordered mandates despite Abbott's ban, while parents, school districts, local governments and advocacy groups have filed lawsuits over the governor's order.
The governor's ban has also been met with challenges at the federal level. On Wednesday, President Joe Biden said that he had directed Secretary of Education Miguel Cardona and the Department of Education to use broad powers to fight state bans on mask mandates in schools.
Biden blasted Republicans governors for "setting a dangerous tone" by ordering the bans "for their own political gain." A disability rights group filed a federal lawsuit against Abbott and Texas Education Agency Commissioner Mike Morath over the ban on the same day, arguing that the ban places vulnerable students in harm's way.
Days before the TEA letter announced that Abbott's ban will not be enforced in schools while legal battles play out, a small school district in Northeast Texas took a unique approach to circumventing the governor's ban. The Paris Independent School District's Board of Trustees ordered students and employees to don masks as part of the district's dress code on Tuesday.
"The Board believes the dress code can be used to mitigate communicable health issues, and therefore has amended the PISD dress code to protect our students and employees," the board said in a statement. "The Texas Governor does not have the authority to usurp the Board of Trustees' exclusive power and duty to govern and oversee the management of the public schools of the district."
Newsweek reached out to Abbott's office for comment.