Artist Reveals What the Statue of Liberty Would Look Like if She Was Alive
The Statue of Liberty is a national symbol of America and recognized around the world, with the tourist attraction welcoming millions of visitors every year.
Described as an "icon," the colossal 305-foot statue looks over New York from her pedestal on Ellis Island. She was officially opened in 1886, and declared a National Monument in 1924, and now an artist has brought her copper face to life.
Hidreley Leli Dião used modern technology to re-imagine the statue as a flesh and blood woman, sharing the striking image on his Instagram account, @hidreley.
Dião, from Brazil, told Newsweek it was the first image he created in his series transforming historical figures, called "what if they lived in these days?"
He said: "With the arrival of artificial intelligence we realized that 'almost' anything is possible. So I challenged myself to bring these historical characters for today.
"When choosing the character, the most time consuming thing is to find an image that resembles the historical figure. I spend hours in image banks until I get it. I always say that finding the perfect image to be the basis of art takes much longer than making the art."
In this case, he was unable to find an image with a close enough likeness, so he looked closer to home.
"The first thing to do is to find a real image similar to the statue. As I couldn't find it in any image bank, I used my girlfriend's face to bring the statue to life.
"Not that it looks like the picture, but the position of the face I managed to get it to perfection. I used Photoshop and the FaceApp application. In this process I superimpose the real image of the statue with the image used and I gradually bring it to life, always starting with the eyes."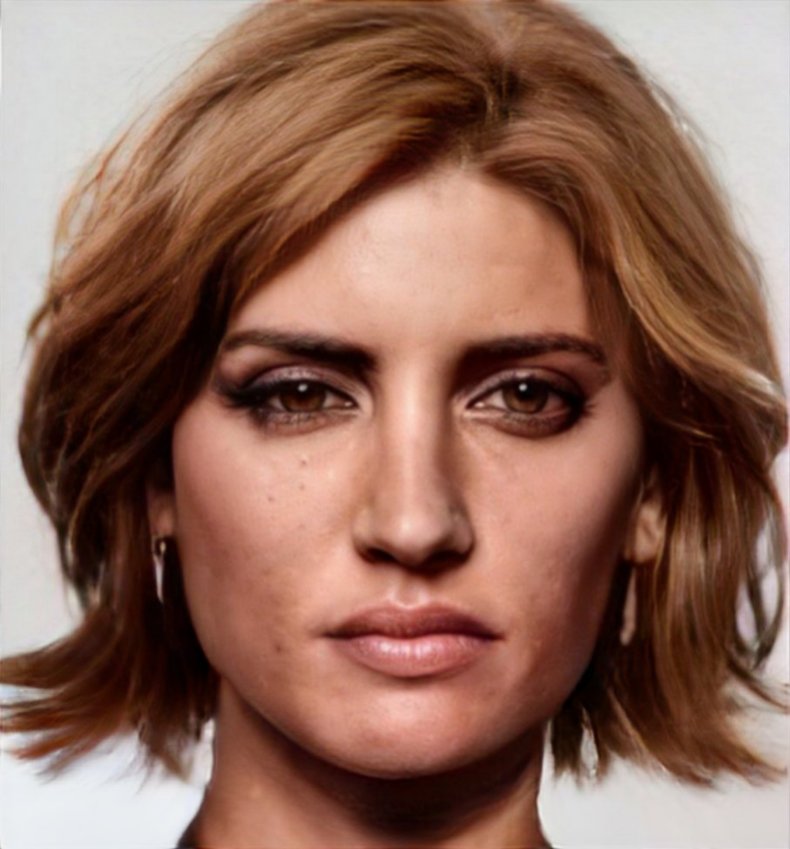 Dião, who spent hours creating the artwork in December, has yet to see the statue in person but is planning on a trip to the Big Apple this year.
"My dream is to see the Statue of Liberty, for me it is the best postcard in New York. I'm planning to meet her in 2022. I will record this moment as one of the most important in my life. I always wanted to do this art, but I was afraid it wouldn't be so good. Statues are always the hardest to 'bring to life,'" he admitted.
Commenting on the image online, Mehri_gol asked: "Why she look like Penelope Cruz???"
Marijabatinickovacic commented: "Great pic."
While Touropa_kyuss wrote: "Magnifique."