Stephen Colbert Jokes About Stormy Daniels Allegedly Spanking the President on His 'Tremendous Trump Rump'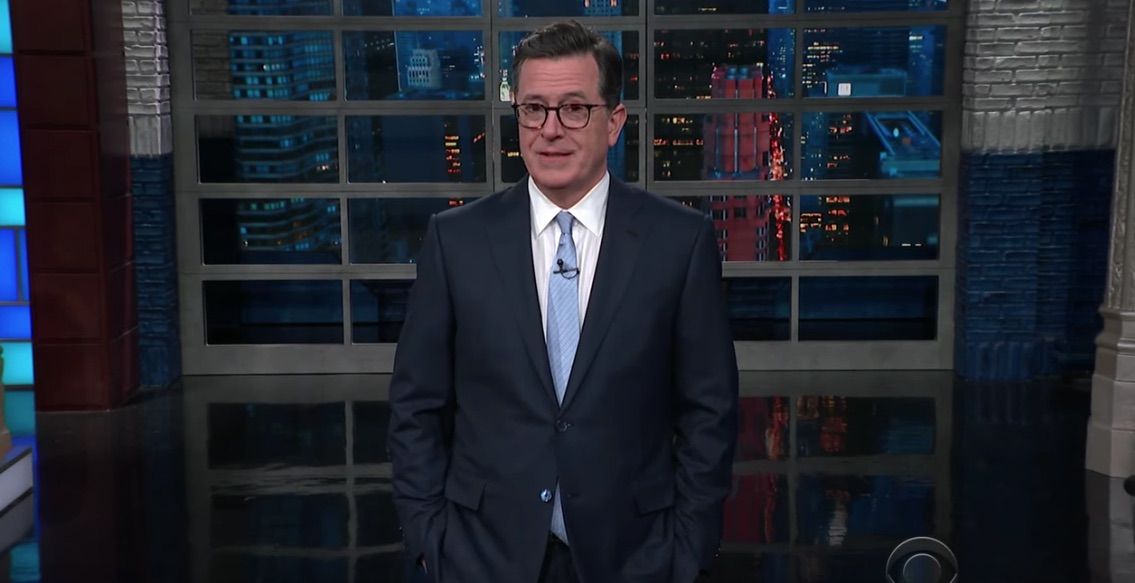 The story of the alleged affair between President Donald Trump and porn star Stormy Daniels got even more bizarre Thursday when Daniels claimed that Trump asked her to spank him with a copy of Forbes magazine. Now that's a visual no one needs to imagine.
On Thursday's The Late Show on CBS, Stephen Colbert couldn't help wisecrack about the odd report, which first appeared in Mother Jones. The magazine cited emails from August 2009 between "political operatives" advising Daniels—real name Stephanie Clifford—on a potential political campaign. Daniels reportedly revealed that Trump asked her to spank him with a copy of Forbes magazine that featured his likeness on the cover.
"Wow," said Colbert. "He got spanked, but I feel like I'm being punished."
"I've got to say, bravo, sir. It's not easy to maintain an ego that big while being sexually submissive," the comedian cracked.
Mimicking Trump, Colbert continued: "'I am the best bad little boy. I deserve the finest spankings on my tremendous Trump rump. Many people are saying I'm really the top bottom of all time.'"
Colbert wasn't done haunting his viewers, however. He ended by referring again to the Mother Jones story that said a Forbes magazine cover from the fall of 2006 does feature Trump—and his children Donald Trump Jr. and Ivanka Trump.
"I think I speak for Dr. Freud when I say, we owe Oedipus an apology," referring to Freud's Oedipus complex theory.
The Forbes revelation is just the latest embarrassing detail to emerge this week of the alleged affair between Trump and Daniels.
In an interview with In Touch conducted in 2011, Daniels said that Trump likened her to his daughter, Ivanka, and the sex was "textbook mediocre."