What Is Stephen Hawking's Cause of Death? Physicist Dies at 76
Stephen Hawking, the renowned astrophysicist who spent his life exploring some of science's most important questions, has died at age 76 on March 14.
In a statement, Hawking's three children—Lucy, Robert and Tim—described their father as "a great scientist and an extraordinary man whose work and legacy will live on for many years.
"His courage and persistence with his brilliance and humor inspired people across the world. He once said, 'It would not be much of a universe if it wasn't home to the people you love.' We will miss him forever," they wrote.
Related: Did Stephen Hawking believe in God? What the physicist said about the creation of the universe
Diagnosed with amyotrophic lateral sclerosis (ALS)—also known as Lou Gehrig's Disease—at the age of 21, doctors expected Hawking to live for only two years. Although he defied expectations by living for a further five decades, he spent most of his life in a wheelchair and later had to communicate through a voice synthesizer operated by moving his eyebrows.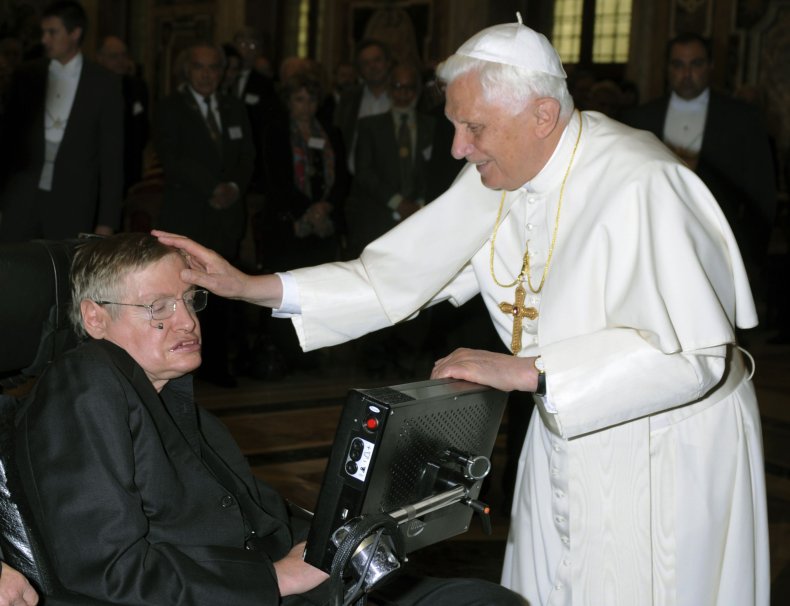 In his 2013 book My Brief History, Hawking said that his diagnosis spurred him to work harder. "At the time, I thought my life was over and that I would never realize the potential I felt I had. But now, 50 years later, I can be quietly satisfied with my life," he wrote.
Since 1974 he labored extensively on marrying the two cornerstones of modern physics—Einstein's general theory of relativity, which concerns gravity and large-scale phenomena, and quantum theory, which covers subatomic particles.
As a result of that research, Hawking proposed a model of the universe based on two concepts of time: "real time," or time as human beings experience it, and quantum theory's "imaginary time."
In 1988, Hawking published A Brief History of Time, which spent 237 weeks on the Sunday Times best-sellers list and brought him worldwide fame.
"My original aim was to write a book that would sell on airport bookstalls," he told reporters at the time. "In order to make sure it was understandable, I tried the book out on my nurses. I think they understood most of it."
Hawking was married twice, first to Jane Wilde, the mother of his three children, and later to one of his nurses, Elaine Mason. In his memoir he told how his first marriage broke down as his condition worsened.
"She was worried I was going to die soon and wanted someone who would give her and the children support and marry her when I was gone," he wrote.
Hawking died peacefully at his Cambridge home on Tuesday. He is survived by his three children; Lucy, Robert and Timothy Hawking.