The American author Stephen King called on Twitter for President Donald Trump's impeachment.
"Trump condones murder, then explains it's okay for his daughter to do what he wanted Hillary Clinton locked up for. Oh, and his AG is a fucking crook. Impeach," tweeted King, who wrote The Shining, It, and The Green Mile. The author also called Trump a "chickenshit" for not yet visiting American troops in active combat zones.
King's tweet followed the release of a statement by President Trump defending America's relationship with Saudi Arabia despite the recent murder of journalist Jamal Khashoggi at the Saudi consulate in Istanbul, Turkey.
Khashoggi, a critic of the Saudi regime, was living in America at the time of his murder and working for The Washington Post. He was at the consulate on October 2 for a document concerning his divorce and his upcoming marriage.
On entering, he was strangled and dismembered by a hit squad, according to Turkish investigators. The murder was probably on the orders of the Saudi Crown Prince Mohammad bin Salman, the CIA concluded.
In his equivocating statement, Trump called the murder an "unacceptable and horrible crime," but also that King Salman and the crown prince "vigorously deny" any involvement in it, undercutting the CIA's conclusion.
"Our intelligence agencies continue to assess all information, but it could very well be that the Crown Prince had knowledge of this tragic event—maybe he did and maybe he didn't!" Trump's statement said.
"That being said, we may never know all of the facts surrounding the murder of Mr. Jamal Khashoggi. In any case, our relationship is with the Kingdom of Saudi Arabia...The United States intends to remain a steadfast partner of Saudi Arabia to ensure the interests of our country, Israel and all other partners in the region."
The president also highlighted the billions of dollars spent and invested by Saudis on American companies and said he is putting "America First," a reference to his campaign slogan.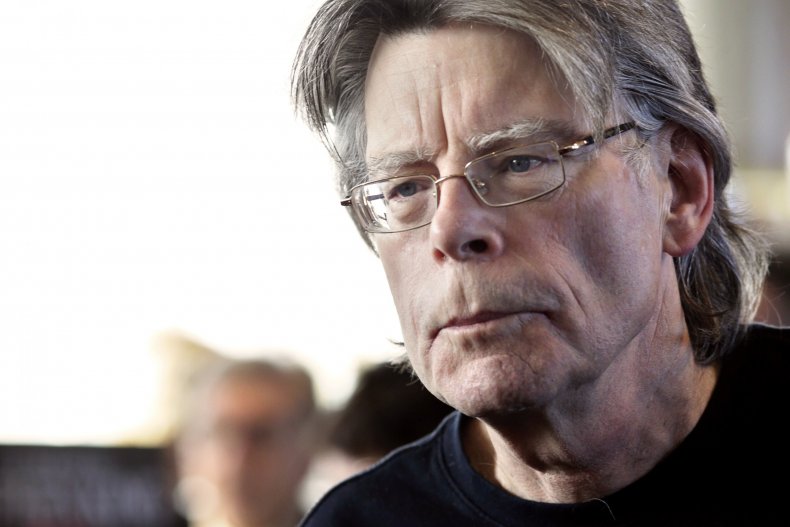 On the same day as his Saudi statement, Trump defended his daughter Ivanka Trump, who is also a White House advisor, over her use of a personal email address to conduct official business.
Trump has repeatedly attacked his 2016 Democratic rival Hillary Clinton for using a private email server while secretary of state, calling her "Crooked Hillary" and calling to "lock her up" over the issue, which became a focal point of his presidential campaign.
Speaking to reporters outside the White House, Trump rejected the comparisons made between his daughter—who sent hundreds of government-related emails from her personal account during 2017—and Clinton, who was investigated by the FBI for her use of a private email server.
"They weren't classified like Hillary Clinton, they weren't deleted like Hillary Clinton...she wasn't doing anything to hide her emails," Trump said of his daughter.
"There was no deleting like Hillary Clinton did. There was no servers in the basement like Hillary Clinton had. You're talking about a whole different—you're talking about all fake news."
Shortly before the 2016 election, then-F.B.I. Director James Comey said at the conclusion of an investigation into Clinton's use of a private server for her official emails that no criminal case would be brought against her.
But he did say she and her aides were "extremely careless" because some of the tens of thousands of emails sent over the server contained classified information. Some personal emails sent before 2014 were deleted. Comey said there was no evidence of a cover-up.
Stephen King's reference to Trump's acting attorney general Matthew Whitaker being a "fucking crook" may relate to a lengthy delay in releasing his financial disclosure form amid ethics concerns. The Department for Justice said the form's release is imminent.
There are also concerns about Whitaker's oversight of the Mueller investigation, which is probing Trump's 2016 campaign and potential links to Russia, because of his past criticisms of the investigation.
Whitaker had called for it to be limited in scope and even suggested its budget could be severely constrained so as to effectively kill the investigation off. He is taking ethics advice amid demands by critics that he recuse himself from oversight of Mueller.
King had also written on Twitter: "Trump's criticism of McRaven and McCain, his spurious draft exemption, and his failure to visit even one of the 'hot zones' where he continues to put American lives at risk—all these things point to a central fact: he's a chickenshit."
Retired Adm. William McRaven is the commander who oversaw the Navy SEAL operation to kill Osama Bin Laden.
In an interview with Fox News Sunday, the president dismissed McRaven as a "Hillary Clinton backer" after he branded Trump's attacks on the media "the greatest threat to democracy in my lifetime."
Trump also said "frankly, wouldn't it have been nicer if we'd got Osama a lot sooner than that," remarks that drew bipartisan condemnation.
The late Senator John McCain was captured and then tortured for several years during the Vietnam War. Trump once said of McCain: "He's a war hero because he was captured. I like people that weren't captured."
The president is also yet to visit any American troops serving abroad in active combat zones despite approaching two years in the job.