'Terrifying' That Imposter, Secret Files Both at Mar-a-Lago: Ex-CIA Agent
A former CIA agent who oversaw intelligence operations in Eurasia and Latin America for decades suggested Friday there were ample opportunities for foreign adversaries to access the trove of classified documents revealed to have been kept at the home of former President Donald Trump.
Stephen L. Hall, a senior intelligence officer who oversaw intelligence operations in the former Soviet Union in the years following the Cold War, pointed to the possibility that Mar-a-Lago could have been infiltrated by foreign agents, including Inna Yashchyshyn—a Russian-speaking immigrant who the FBI says gained access to the club using a fake identification card.
"The combination of this kind of person (and she's not the only one) getting into Mar a Lago and the presence of highly sensitive, unsecured documents there is terrifying," Hall said Friday.
Numerous commentators have highlighted the apparent lack of security at Mar-a-Lago following the release of a heavily redacted affidavit describing a swath of classified material that was improperly secured within the Trump estate. Some of those documents were designated "NOFORN," meaning they were explicitly not to be accessed by any foreign nationals.
Some commentators speculated that those documents had the opportunity to be accessed by just about anyone, given the numerous security lapses at a place former FBI official Ali Soufan once described in The Washington Post as "the worst counterintelligence nightmare the country has faced since the Cold War."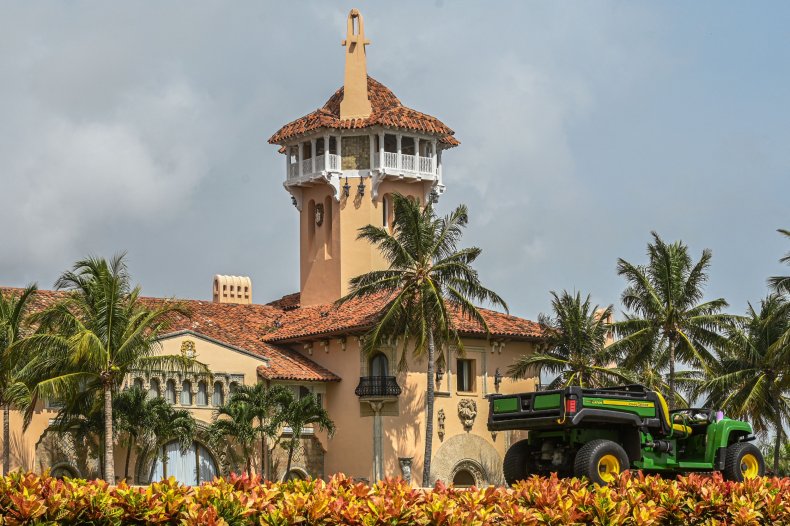 In one incident in 2019, Yujing Zhang—a 33-year-old businesswoman from Shanghai—was found in possession of four cellphones, a laptop, and a thumb drive containing malware along with a hidden camera detector and several thousand dollars in cash. Two years earlier, a team of journalists with Gizmodo and ProPublica revealed significant vulnerabilities in the mansion's cybersecurity infrastructure using a 17-foot boat and a 2-foot wireless antenna that allowed easy access into the mansion's weakly encrypted Wi-Fi networks.
Then there's the security at the club itself. An investigation published by the Pittsburgh Post-Gazette Friday described Yashchyshyn's ability to access the grounds—and the former president—as a prime example of the "vulnerabilities of a facility that serves as both the former president's residence and a private club." The Secret Service assigned to Trump "more than likely" didn't run background checks on Yashchyshyn, the article said, due to the fact the level of protection drops significantly when a president leaves office.
That, plus the presence of highly classified documents, potentially creates a recipe for disaster, Hall said.
"Any adversarial foreign intel agency worth its salt would at least try to get at the classified improperly stored at Trump's beach resort," he added. "Including, but not limited to, the Chinese."