Stephen Miller In Regular Contact With George Papadopoulos, As Were Other Top Trump Officials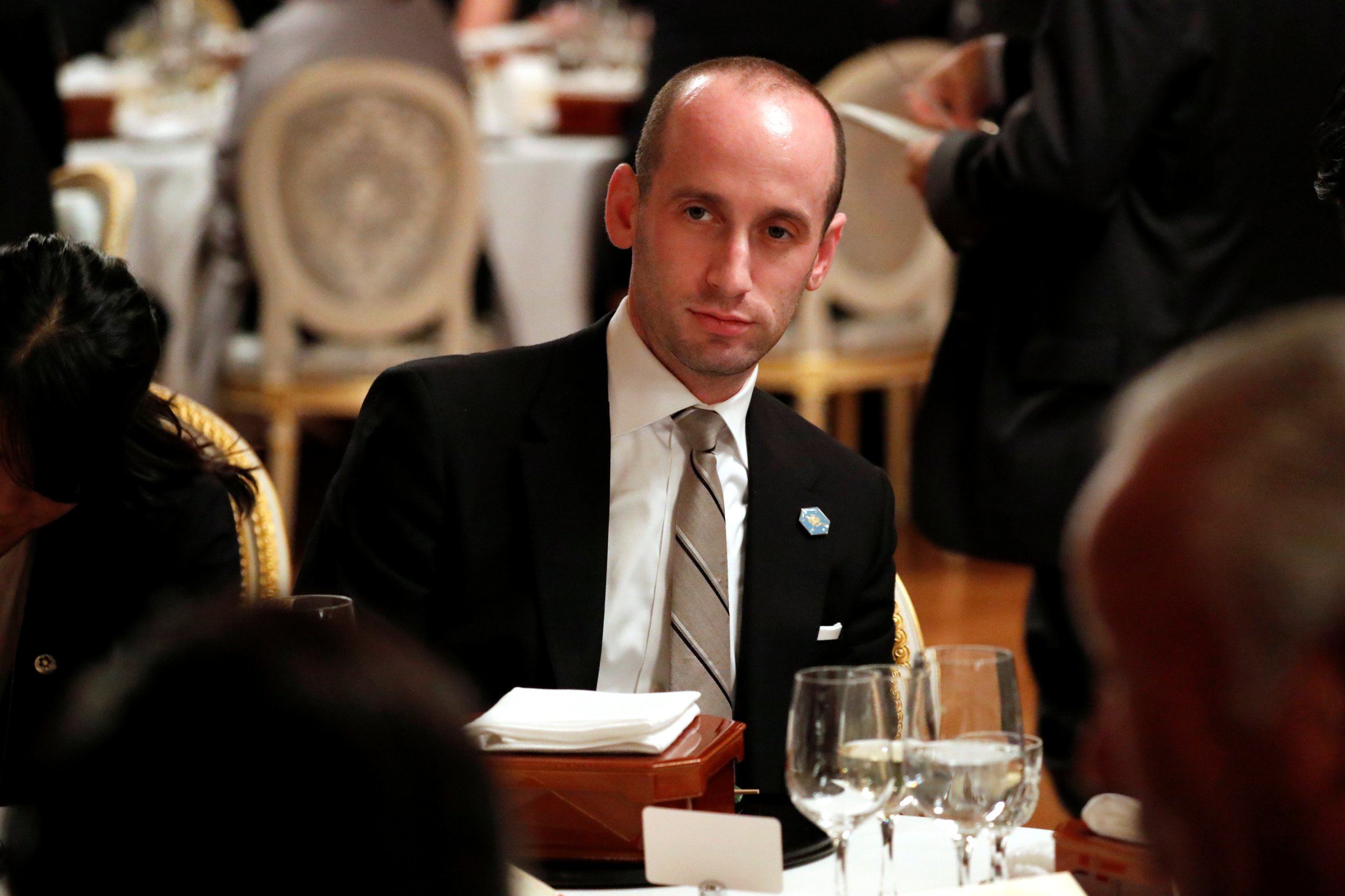 Senior White House advisor Stephen Miller was among the top-flight Trump 2016 officials in regular contact with campaign staffer George Papadopoulos, now at the center of a federal probe into Russian influence on the presidential election.
While the White House has looked to distance itself and President Donald Trump from Papadopoulos, who has pleaded guilty to lying to federal officials about his Russian contacts, the New York Times reported Friday the 28-year-old had been in regular contact with Stephen Miller and helped edit a major Trump foreign policy speech. Miller had not previously been identified in court documents.
Related: Trump Aide Stephen Miller Throws Insults at 'Ignorant' CNN Reporter Over 'Cosmopolitan Bias'
According to emails seen by the Times, Papdopolous, named as a foreign policy advisor to the campaign, told Miller, now one of the most enduring and recognizable members of the administration, that Trump had an "open invitation" to visit Russia, at the guarantee of Russian President Vladimir Putin.
Papadoplous met in London with individuals connected to Russia's Foreign Ministry including a 30-year-old Russian from St Petersburg identified as Olga Polonkaya, purporting to be Putin's niece. According to court documents no such niece exists.
Papadoplous was told the Russians had "dirt" on former Democratic nominee Hillary Clinton in the form of thousands of leaked emails, months before the hacking of the Democratic National Committee (DNC) servers became public.
An inquiry by special prosecutor Robert Mueller is now focused determining whether Papadoplous passed on any information concerning the emails to the Trump campaign officials he was in contact with.
President Trump himself once praised Papadoplous as an "excellent guy" but has since said on the social media site Twitter that "few people knew the young, low level volunteer named George, who has already proven to be a liar." Whitehouse spokeswoman Sarah Huckabee Sanders has said his role in the campaign was "extremely limited."
According to records and interviews from 2016, however, Papadopoulos was one of a small number of staff given the role of "surrogate" and charged with articulating the candidate's views.
The day before his contacts revealed they had access to the cache of stolen DNC emails, Papadopoulos wrote to Miller explaining Trump could visit Russia at the invitation of Putin at any time. He later wrote to the senior campaign aid that "some interesting messages coming in from Moscow about a trip when the time is right."
Speaking at the White House one week ago Trump said he couldn't recall a 2016 meeting with Papadopoulos and other staffers during which the staffer offered to set up a meeting with Putin.
"I don't remember much about that meeting, it was an unimportant meeting," Trump said. "[It] took place a long time — don't remember much about it."
Papadopolous faces up to five years in prison, a fine of $250,000 and supervised release as part of a plea deal over charges stemming from the Mueller investigation.