Stephen Miller Threw Out $80 Worth of Sushi After Bartender Gave Him Two Middle Fingers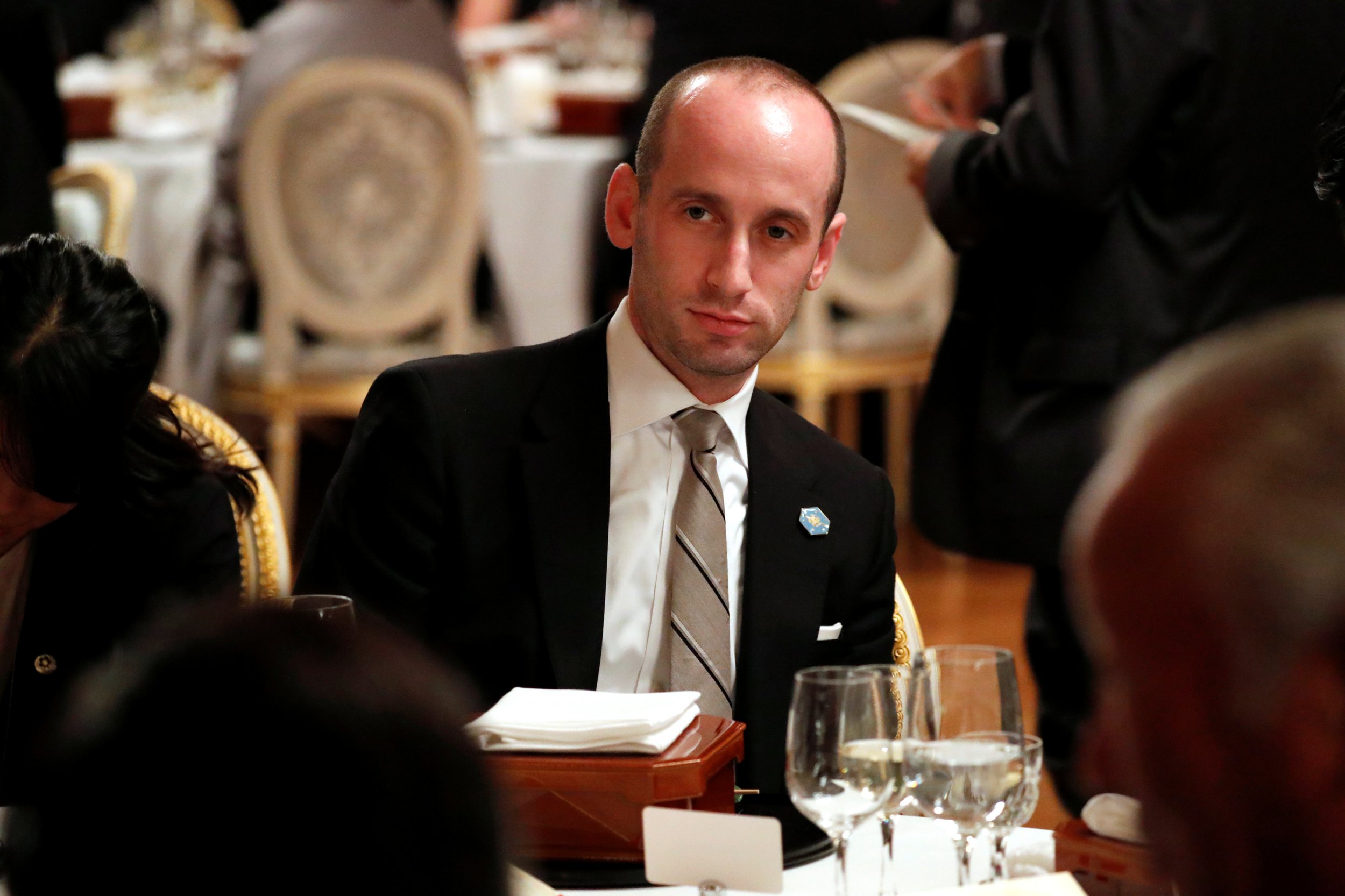 Senior adviser to President Donald Trump Stephen Miller told colleagues that a Washington, D.C., bartender gave him two middle fingers and he proceeded to throw out his food.
Miller recently paid for $80 worth of sushi at a restaurant near his apartment, where he became the latest member of the Trump administration targeted with public chastisement and ridicule, The Washington Post reports. The architect of the now-reversed "zero tolerance" immigration policy claimed to coworkers that he's been harassed in several restaurants in the nation's capital, including a recent incident where a stranger shouted "fascist" at him inside a Mexican restaurant.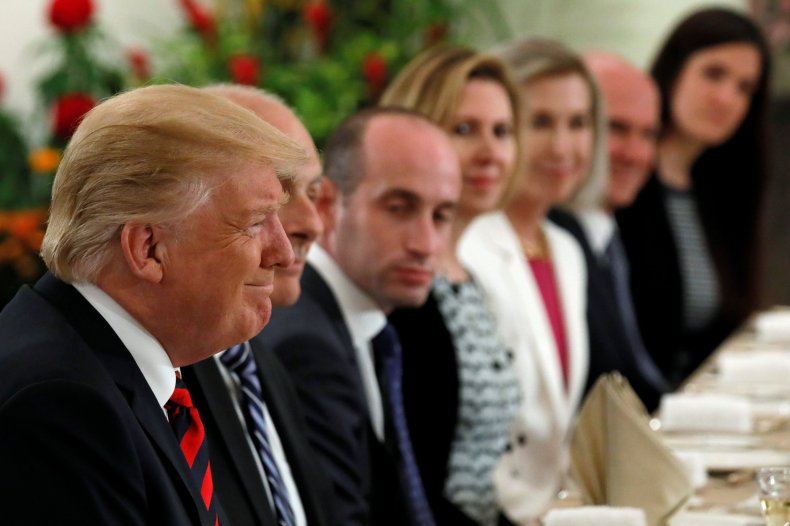 Miller claimed to have ordered the $80 worth of takeout sushi, picking it up and then departing the unnamed restaurant. But as he exited the restaurant into the street, Miller said a bartender at the establishment followed him and shouted "Stephen!" before showing him both middle fingers. Miller was so incensed at the situation that he claimed to colleagues that he threw the entire large sushi order into the garbage.
The Trump adviser also detailed to colleagues how he took a stroll through Dupont Circle a few months ago and a stranger shouted, "Better be better." Miller also started appearing throughout the city in "Wanted" posters that showed his face and labeled him a "white nationalist." The national policy director for LGBT rights organization Equality California, Valerie Ploumpis, was scolded by building management at Miller's City Center apartment building for repeatedly placing the posters near his residence.
Earlier this month, a protester named Jesse Rabinowitz organized an event outside of Miller's condo, where he and several others told his neighbors they're living next to a "dangerous man" and have a "moral obligation" to confront the Trump cohort. "As long as Stephen Miller and the Trump regime terrorize black and brown communities, penalize immigrants and ban Muslims, they will be met with frequent displays of public anger and moral outrage," said Rabinowitz, who described himself to USA Today as a "concerned D.C. resident." He added that the country is "in a moment of moral clarity where this is what you have to do."
In June, Miller and Homeland Security Secretary Kirstjen Nielsen were the targets of public harassment inside separate Mexican restaurants in the D.C. area. Miller was at Espita Mezcaleria when several hecklers approached him and said: "Hey, look guys, whoever thought we'd be in a restaurant with a real-life fascist begging [for] money for new cages?" Page Six reported. Miller did not respond to the heckling that reportedly occurred just days before White House Press Secretary Sarah Huckabee Sanders was asked to leave a Virginia restaurant. The Washington Post reports that Kellyanne Conway was ridiculed while shopping recently, when another customer screamed at her: "You ought to be ashamed of yourself! Go look in the mirror."
The public shaming of several Trump administration members continues as Republicans blame California Democrat Maxine Waters for stirring up the anti-Trump incidents occurring in cabinet members' personal lives. Last week, former Trump strategist Stephen K. Bannon was called a "piece of trash" at Black Swan Books in Richmond, Virginia.