What Does Bannon Know About Trump and Russia? Mueller Subpoenas Former Chief Strategist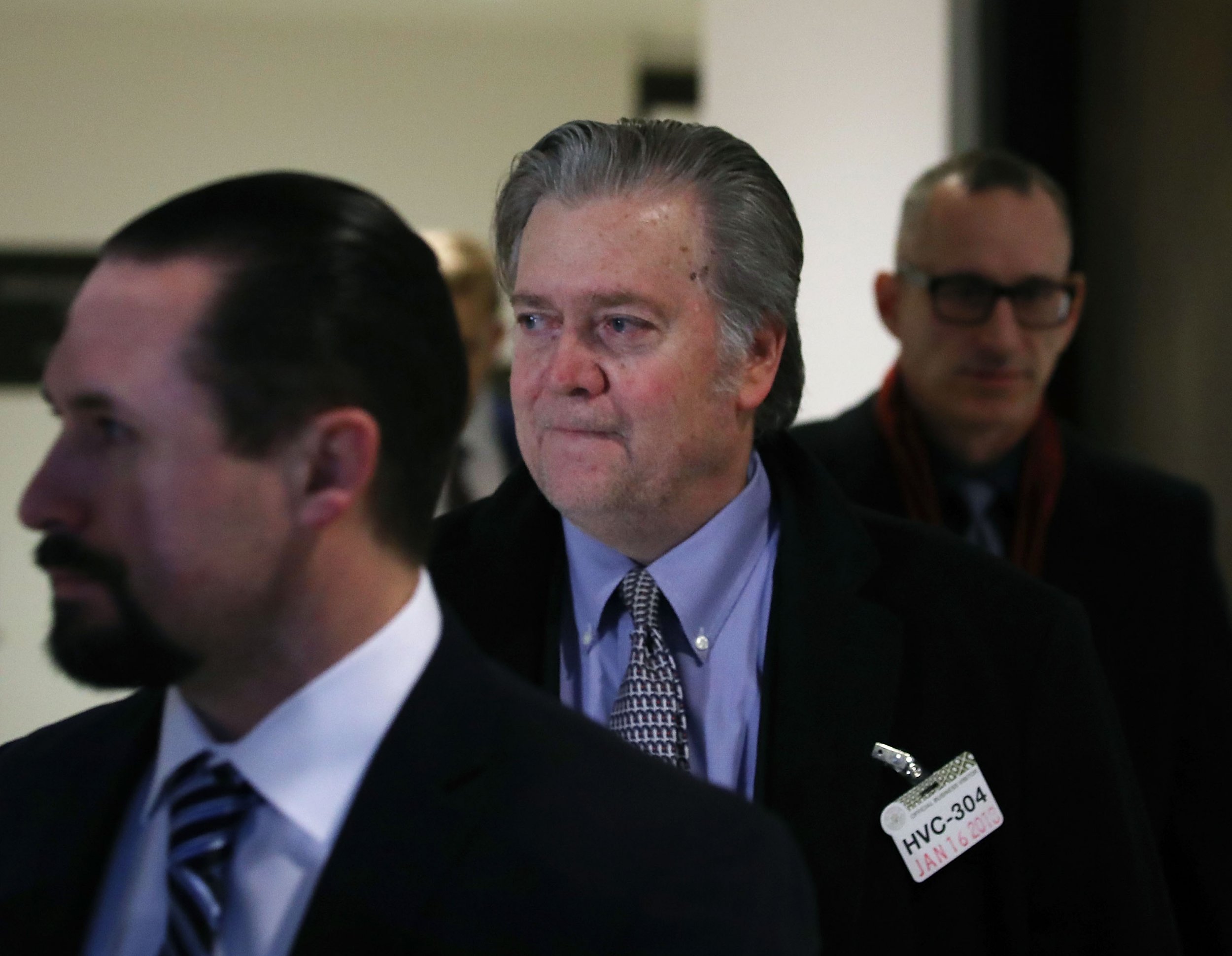 Special counsel Robert Mueller's team could question Steve Bannon about what he overheard as chief executive of President Donald Trump's 2016 campaign and during his tenure as White House chief strategist.
Mueller has subpoenaed Bannon, compelling him to testify before a grand jury, The New York Times reported Tuesday. Mueller's office issued the subpoena last week, according to the report. He is investigating Russia's interference in the 2016 presidential election and its possible collusion with the Trump campaign.
Related: Bannon to interview with House Intelligence Committee
As the Times pointed out, Bannon was not fully involved in some of the matters that Mueller's team is reportedly reviewing, such as Trump's firing of James Comey as FBI director and the drafting of a statement about a June 2016 Trump Tower meeting attended by campaign officials and a Kremlin-linked Russian lawyer. But Bannon likely heard the president and others speaking about those occasions, and such recollections would be admissible in the investigation, according to Patrick Cotter, a former federal prosecutor who is at the law firm Greensfelder, Hemker & Gale, P.C.
"What would be very interesting, if I was the prosecutor, would be to ask Bannon, 'Did you ever hear the president or the people around him talking about these things?'" Cotter said. "In the mob world, some of the best tapes and witness testimony we used to get would be guys saying, 'Hey, I was at a conversation in which Mr. Gotti talked about, "Hey, remember when we killed DiBernardo? Here's why we did it."'...And that's evidence. That's known as a co-conspirator statement."
Peter Carr, a spokesman for Mueller's office, declined to comment. William "Bill" Burck, a lawyer who is representing Bannon before the House Intelligence Committee but not as part of the Mueller probe, was not available to comment. (He is representing White House counsel Donald McGahn and former White House chief of staff Reince Priebus in the Mueller probe.) A person who has acted as a publicist for Bannon also was not available to comment.
Tuesday's report came as Bannon was meeting behind closed doors with the House Intelligence Committee, which is also investigating Russian meddling in the election and possible links to political campaigns.
In less than two weeks, Bannon has gone from an unlikely leader of the Republican Party to something of a pariah, due to comments he made to author Michael Wolff for the book Fire and Fury: Inside the Trump White House. Since The Guardian first published some of those comments on January 3, Trump and other Republicans have distanced themselves from Bannon, and he has stepped down from the Breitbart News Network, where he was executive chairman. Mueller's subpoena came after those comments surfaced, according to the Times.
"The obvious explanation is that they've reached the point in the investigation where what Bannon knows or may know is relevant," said Cotter, the former federal prosecutor. "It makes a lot of sense to me that this is a witness who now is as good a time as any to approach him," he added, citing Bannon's appearance before the House committee and his falling-out with the Trump administration.
For months, Mueller's team has interviewed witnesses close to the president, and Tuesday's report is the first mentioning a subpoena for someone so close to his administration, though others might not be public. Issuing a subpoena instead of requesting a less formal interview is not unusual, and often the witness will reach an agreement with prosecutors following a subpoena to do an interview before or in lieu of the grand jury interview, according to Cotter.
But there are advantages to the grand jury testimony in addition to the witness being compelled to show up. It is transcribed and under oath, and defense attorneys are not allowed to be present during questioning.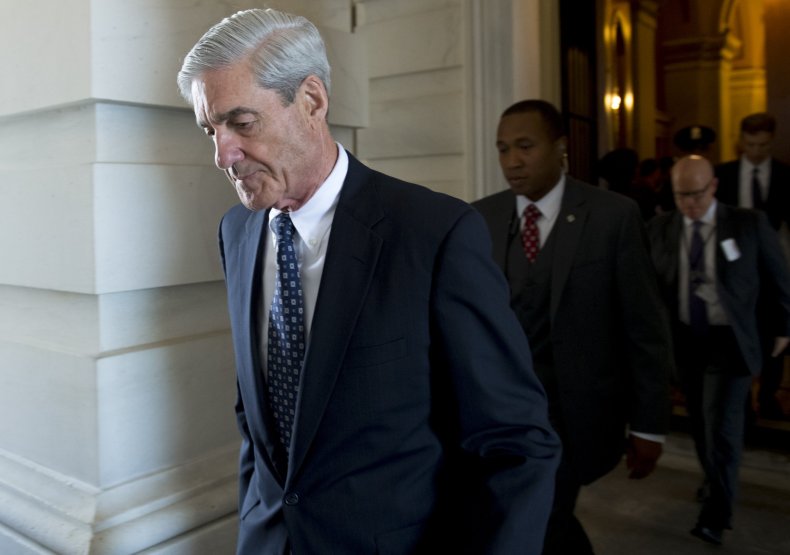 Given his newly isolated position on the political right, it's possible Bannon could disclose to the grand jury and the special counsel's team more about Trump and his associates than he would have before their recent public spat. It seems unlikely, though, that Bannon will flip on Trump, given his recent statement: "My support is also unwavering for the president and his agenda."
But he could be more forthcoming with information about Jared Kushner and Ivanka Trump, the president's son-in-law and daughter, who are advisers to him, and Priebus, the former chief of staff. Fire and Fury portrayed the Trump White House as divided into three factions: Kushner and Ivanka Trump, Priebus, and Bannon.
Bannon and Priebus share a lawyer, which could complicate that scenario.
Bannon has been critical of Comey's firing, calling it one of the worst mistakes in "modern political history" because it led to Mueller's appointment, and of the June 2016 Trump Tower meeting with the Russian lawyer, which he told Wolff was "treasonous" and "unpatriotic."
Four former members of the Trump campaign are publicly facing charges in the Mueller probe: Paul Manafort, Rick Gates, George Papadopoulos and Michael Flynn. Manafort and Gates have pleaded not guilty to charges that include money laundering. Papadopoulos and Flynn have pleaded guilty to lying to federal agents about their contacts with Russians.
Trump's lawyers have said they are cooperating with the Mueller's investigation. But as recently as Tuesday, before the Times report, the president called the allegations of collusion a "hoax" and tweeted that the claim "is dead."
Also on Tuesday, prosecutors with the special counsel's team appeared at a court hearing for the Manafort and Gates case.