Steve Madden Slams Nicki Minaj, Calls Her a Liar Amid Cardi B Beef
Just when rap queens Nicki Minaj and Cardi B appeared to put their beef to rest, shoe brand Steve Madden inserted itself into their pair's drama. Steve Madden called Minaj out for apparently lying about a dropped collaboration deal with the company.
"@NICKIMINAJ you can't turn down an offer that was never made. #StopLying," a tweet from the brand's official Twitter read Tuesday.
Representatives for Steve Madden did not immediately return Newsweek's request for comment, but the 35-year-old "Barbie Tingz" rapper claimed that she was once in the midst of finalizing a deal with the popular shoemaker. She alleged this deal was in the works prior to Cardi being board.
"[Murder Inc. Records founder] Irv Gotti asked me to do that deal several times. I passed," Minaj tweeted Monday. "You never hear me talking bout things like this. She [really] thought she was doing [something] talking about turning down deals."
Before this, the 25-year-old "Bodak Yellow" hitmaker claimed in a 10-part video rant Monday that Minaj only secured her deal with Diesel after she turned down the offer.
"You out here saying that I'm trying to stop your bag, right? But I'm actually helping you get a bag," Cardi began, "Because that Diesel deal that you got, yeah that came to me first and I had to decline it because I'm already working with fashion brands, you know, which y'all gonna see cause there's more than just Fashion Nova."
Cardi elaborated further by explaining how she also helped Minaj earn her collaboration on English girl group Little Mix's new track "Woman Like Me," saying: "That 'Woman Like Me' record? Yeah, I had to decline it because I'm doing a lot of pop records, so I can't, you know, over-exaggerate myself. But that came to me first and then they give it to you."
Minaj quickly rejected Cardi's claim by sharing via Instagram how Little Mix had "been trying to get me on a song for 7 years." Little Mix, in turn, suggested via Instagram how they had "always wanted the queen."
Cardi's Steve Madden collection, titled Curated by Cardi, was announced by the brand in December 2017. This partnership served as Cardi's first-ever fashion collaboration. Gotti had initially referred to the deal as the "perfect combination."
"She's really an American success story, which I identify with," founder Steve Madden said, according to Teen Vogue. "She was a dancer, and has made herself a star, so you have to admire that. When I started out, I was very focused on being successful in the same way that Cardi is."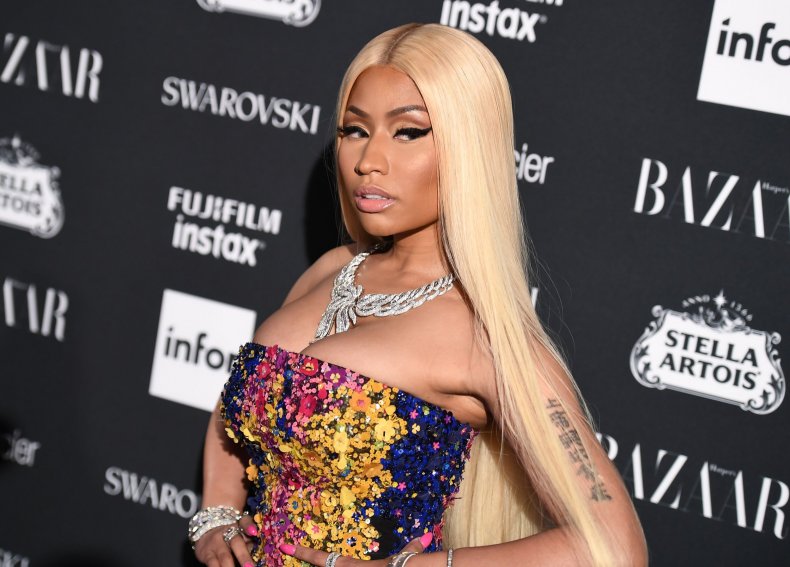 Steve Madden Slams Nicki Minaj, Calls Her a Liar Amid Cardi B Beef | Culture