Steven Seagal Wants to Be a Governor in Russia
Martial arts actor Steven Seagal has thrown his hat in the ring for the post of governor in Russia's far east, where controversy has cast doubts over the most pro-Kremlin candidate's chances.
The performer, who already holds the honorary and unclear title of cultural envoy for ties with the U.S. in Russia, has recently bid to capitalize on the success of his action-man screen persona during the 1980s and 1990s in the former Soviet Union, visiting the region repeatedly. After a highly contentious result in Russia's gubernatorial elections in Primorye region, Seagal has sparked rumors he is pondering a run in the repeat vote in December.
"I want to study Primorsky Krai, to see more and to become your governor," Seagal said at a film festival in Vladivostok, the regional capital, when asked about the vacancy at the top, according to multiple news outlets.
It is unclear if Seagal was serious about his political aspirations, though he has previously spoken about working in Russia's far east. The area is near several sites of significance to his artistic pursuits with Japan a ferry ride away and bordering China. He has already met with the governor of nearby Sakhalin, where he planted a "tree of friendship" during a visit in 2015.
Seagal is currently ineligible to take up the position of governor, state news agency Itar-Tass reported, as he has two passports besides the Russian citizenship granted to him by President Vladimir Putin. He is a U.S. citizen and received Serbian citizenship thanks to Prime Minister Aleksandar Vucic in 2016. A Russian governor cannot hold citizenship or residency for any other country besides Russia.
The actor is one of several western celebrities who have received Russian nationality, as actor Gerard Depardieu, boxer Roy Jones Jr. and MMA fighter Jeff Monson have done the same in recent years.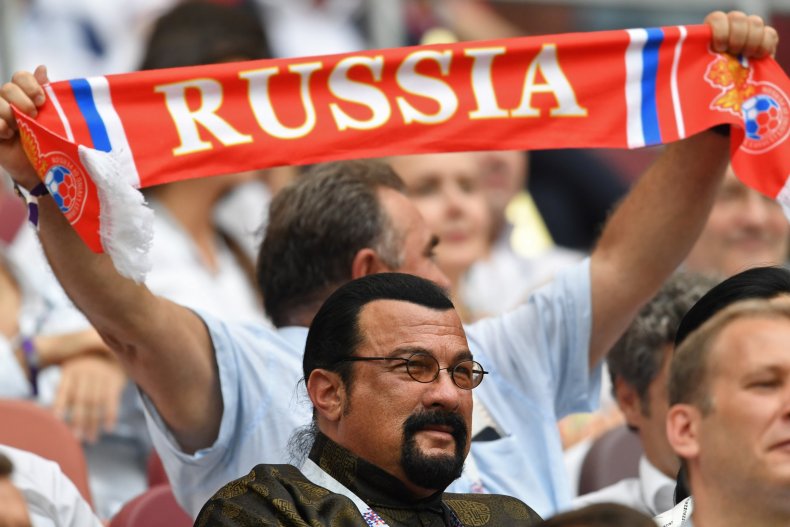 Seagal recently incurred the wrath of boxing legend George Foreman, who challenged him to a brawl on pay-per-view, very shortly after the actor had defended Putin against allegations of election-fixing and criticized U.S. athletes who kneel in protest during the national anthem. Foreman did not say if this was the reason he threw down the gauntlet but invited Seagal to chose any discipline an face him. "No weapons just hand to hand I use boxing he is free to use whatever," he tweeted last October, to no response.