'Still Hasn't Paid': Woman Backed for Demanding Friend Send Post-Meal Venmo
Members of a popular internet forum were quick to defend one college-aged woman who detailed how an expensive birthday celebration soured after just one Venmo request.
In a viral Reddit post published on r/AmITheA**hole, Redditor u/yulitin (otherwise referred to as the original poster, or OP) said she footed the bill for her friend's birthday dinner at Nobu and explained how the costly meal created tension with another member of her friend group.
Titled, "[Am I the a**hole] for expecting to be Venmo'd right away for the cost of dinner?" the post has received nearly 6,500 votes and 800 comments in the last day.
Writing that the birthday celebration included five women between the ages of 18 and 20, the original poster said she offered to pay the entire dinner bill in order to expedite the process, but made it clear she expected to be reimbursed.
"Five of us went to Nobu to celebrate our friend's birthday," OP wrote. "Splitting the check is a hassle, so I paid, and they all would Venmo me."
"It's Nobu, so the tab is large," OP added.
Noting that all but one of her four friends sent money immediately, the original poster said her payment request to her final friend went ignored, much like her text messages.
"The last one hasn't answered my Venmo request for several days," OP wrote. "She knows I requested and texted her. I saw 'read.'"
"So I texted in the group chat 'Hey X, can you Venmo me for Nobu[?] I haven't gotten it yet,'" OP continued. "She texted back and said 'that's a private matter. You don't need to say anything in the chat and make me look bad.'"
"Yet, she still hasn't paid," OP added.
On "Jumpman," the ninth track on 2015's Drake-assisted What A Time to be Alive, Atlanta rapper Future name drops luxury restaurant Nobu seven times in a row.
"Nobu, Nobu, Nobu, Nobu, Nobu, Nobu, Nobu," Future raps.
Nobu, which consists of 13 hotels and 50 restaurants—17 of which are in the United States—is a favorite for entertainers, celebrities and social media influencers. But in order to dine like the stars, Nobu patrons must cough up star-level money.
In 2019, CNBC reported that the average check per Nobu customer hovered around $135. Due to skyrocketing inflation rates, however, restaurant review website The Infatuation reports that customers can now expect to pay nearly $300, and that's without alcohol.
That means that, for food alone, a five-person dinner would likely end up as a four-figure affair.
Although the original poster failed to specify just how much she paid for her friend's birthday celebration, expecting reimbursement for a thousand-dollar dinner is reasonable. Expecting that reimbursement in a timely manner is reasonable, too.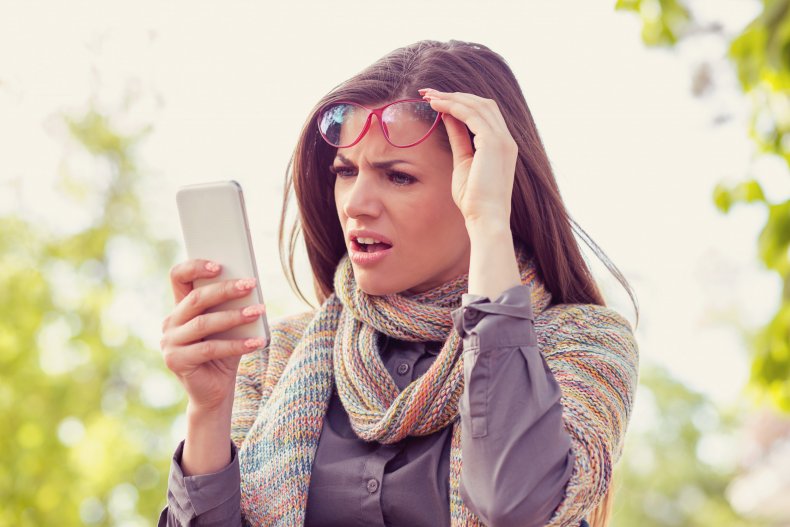 Unfortunately for the original poster, issues with late Venmo payments are extremely common, and have been the subject of countless think pieces and detailed articles diving into the psyche of those who fail to cover their share of a meal, drinks, show tickets and even vacations.
However, while different outlets recommend different practices to ensure swift reimbursement including written contracts and firm boundaries, many chalk issues of late or nonexistent payments to questionable friendships and overall shady behavior.
Throughout the comment section of the viral Reddit post, Redditors assured the original poster she was justified in publicly inquiring about the money she is owed and speculated about her friend's motives for refusing to pay up.
"[Not the a**hole]," Redditor u/RedGecko18 wrote in the post's top comment, which has received nearly 13,500 votes.
"I'd also respond in the group chat with 'well I tried asking you privately but you continue to ignore me' coupled with a screen shot of the convo," they added.
Redditor u/trivialissues, whose comment has received more than 1,500 votes, offered a similar response.
"Don't fall for the old, 'Please stop bringing up my faux pas in public so I can keep getting away with it' trick," they wrote. "Ignore her text and keep reminding her in the group chat."
"Refunding their dinner bill was part of the deal in going out/you settling the tab yourself. I can understand forgetting to do it immediately...but once reminded, there is no excuse not to settle," Redditor u/ScorpioZA added, receiving more than 2,000 votes. "And calling it a private matter?? You are effectively warning the others that she doesn't settle her bills promptly between friends."
In a separate response, which has received nearly 4,500 votes, Redditor u/EzHedgehog took a matter-of-fact approach when addressing the original poster.
"[Not the a**hole]," they commented. "She isn't planning on paying you. Public shaming wasn't enough to motivate her."
Newsweek reached out to u/yulitin for comment.