Stimulus Check Calculator: How Much Could You Get If HEROES Act Passes?
As Americans continue to struggle financially due to the ongoing COVID-19 pandemic, many are wondering if a second stimulus check is on the way—and if so, for how much?
House Democrats passed the HEROES Act—a $3 trillion stimulus package that includes a second round of stimulus checks and an extension of the $600 increase to unemployment benefit among other measures—last month.
However, it's unclear when it will be taken up by Republicans in the Senate, with some claiming the House-passed aid package is far bigger than is necessary to see Americans through the current crisis.
Economic impact payments in the HEROES Act are similar to those outlined in the CARES Act President Donald Trump signed into law in March. Both allocate $1,200 for individuals earning less than $75,000 and $2,400 for joint filers earning under $150,000.
However, there is a difference in how payments are allocated for dependents—meaning some families could receive far more than in their first stimulus check.
Under the HEROES Act, a person would receive $1,200 per dependent, capped at three dependents. They include children, as well as, other family members, and students under the age of 24—meaning a couple with three dependents could receive a maximum of $6,000.
The CARES Act, on the other hand, allocated $500 for each child under 17 but did not cap the number of children. Therefore, families with three or more dependents, apart from those with more than seven children under 17, would end up with a larger payment under the HEROES Act.
The HEROES act also allows for undocumented immigrants who file taxes using an Individual Taxpayer Identification Number to be eligible for relief.
If you're wondering how much you could receive from a second stimulus check, the Omni Calculator Project has released a tool that can calculate how much you'd receive if the version of the HEROES Act passed by the House is signed into law.
Use the tool below or click here:
Jasmine Mah, who recently graduated from the University of Guelph in Ontario, Canada but now lives in Los Angeles, worked with finance expert Mateusz Tkaczyk to develop the calculator.
"I wanted to paint a picture to let people see how it could impact their lives if it is ultimately voted in by the Senate. I'm sure there will be changes to the bill before it is ultimately passed, but even if we get a general idea of how our lives will be over the coming months it can be helpful," Mah told Newsweek.
She said she had also built a calculator took based on the payments sent out by the CARES Act.
The response she received from that project "showed me how many people are struggling with their personal finance right now and are trying to plan for the uncertain days ahead," she said.
"In precarious times, it is important to know if there will be some help, and if it's on its way."
It comes after a poll found most Americans think there should be another round of stimulus checks in order to help cover basic living costs during the ongoing pandemic that has thrown millions out of work.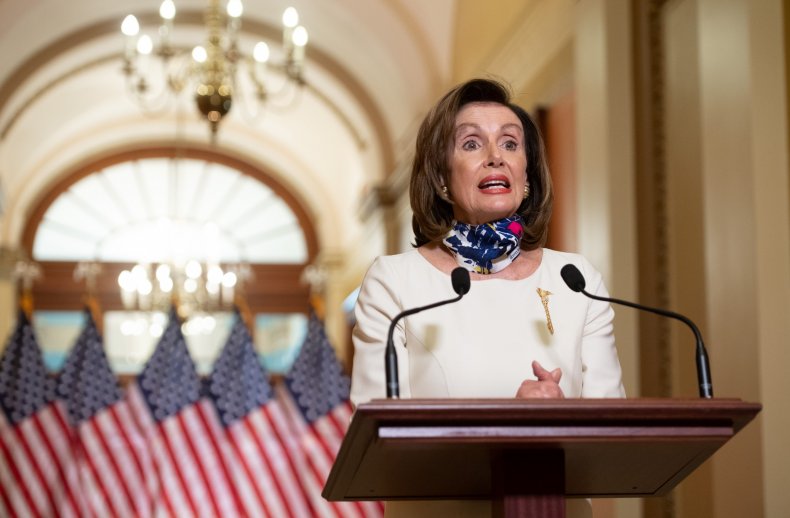 This graphic, provided by Statista, shows the number of confirmed COVID-19 cases in the U.S. as of June 9.