Stimulus Check Update: Petition for Monthly Checks Just 50K Signatures Shy of 3 Million
A trending online petition urging Congress to approve monthly stimulus checks to Americans has nearly reached 3 million signatures, with just barely over 50,000 more signatures needed to reach that goal.
Although lawmakers in Washington, D.C., currently seem unlikely to approve more stimulus checks, support for the Change.org petition continues to grow. The popular petition calls on Congress to pass legislation providing Americans $2,000 a month for the duration of the coronavirus pandemic.
"Our country is still deeply struggling. The recovery hasn't reached many Americans," the petition, which was launched by Denver restaurant owner Stephanie Bonin last year, explains. It adds: "Moving forward Congress needs to make recurring checks automatic if certain triggers are met. No more waiting around for our government to send the help we need."
At the time of this writing, Change.org's petition had garnered just about 2.95 million signatures.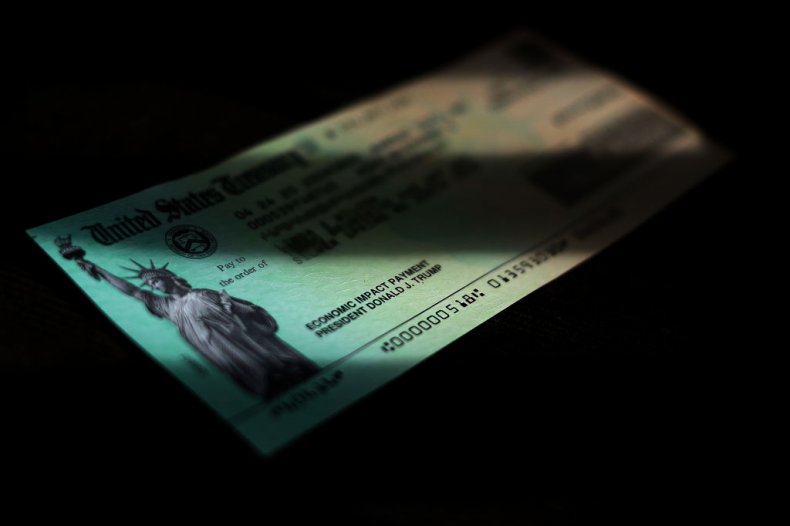 In March 2020, as COVID-19 lockdowns took effect across the country, Congress came together on a bipartisan basis to approve one-time $1,200 direct payments for most Americans. Later, in December of last year, Congress again passed bipartisan legislation, this time doling out $600 stimulus checks.
After President Joe Biden took office, Democrats in Congress pushed through a round of $1,400 checks as part of the American Rescue Plan. No Republicans voted in favor of that legislation, despite polling showing a significant majority of Americans approved of it.
Although federal lawmakers appear unlikely to approve another round of direct payments, the idea of sending out monthly checks has garnered substantial support. Fifty-six members of the House, 21 senators and more than 150 economists have urged the White House to back recurring stimulus payments this year.
California, the nation's largest state by population, issued its own rounds of stimulus checks in 2021. First, the state sent out a round of $600 stimulus payments to lower-income residents. Then, in May, Democratic Governor Gavin Newsom announced that "$600 checks are coming to 2/3 of Californians." He promised that those with children would receive "an additional $500." Millions of Californians have now received those direct payments, while the state continues to send out more.
While more federal payments don't appear to be in the works, Democrats did push through Biden's increase of the Child Tax Credit as part of the American Rescue Plan. That program now provides parents with $3,600 for children under 6 and $3,000 for children between 6 and 17. It also changed how parents received the money. Instead of one lump sum after filing their tax return, parents now receive half their expected credit in monthly payments from July to December.
As part of Biden's Build Back Better social spending package that's being debated in Congress, this popular Child Tax Credit increase will be extended. However, it's unclear when and if that bill will make it through the House and Senate.