Stimulus Check Update: These States Will Send Out Payments in June
Americans in two states and homeowners across the country could see additional COVID relief checks this month.
While it remains unclear whether there might be a fourth payment from the federal government, Maine and New Mexico residents are eligible to receive stimulus checks thanks to state governors and lawmakers who pushed for more payments in light of decades-high inflation.
In Maine, the first round of $850 relief checks will go out this month to residents who have filed 2021 state income tax returns. As the state receives more income tax returns, the payments will go out until the end of the year.
To be eligible, individuals must file their state income tax returns by October 31. But they cannot be claimed as a dependent on another's return and must have a federal adjusted gross income of less than $100,000 for those filing as single, $150,000 for a head of household and $200,000 for couples filing jointly.
It is estimated that 858,000 residents will receive the stimulus checks, which will total $729.3 million.
Tax rebates in New Mexico are also expected to roll out in June.
The stimulus measure approved by the Legislature earlier this year will provide refund payments of $250 for single filers or $500 for joint filers. Second payments in the same amount will be sent out in August.
Application for the rebates is not necessary. All New Mexico residents who filed their income tax returns by May 31 will receive the payments automatically.
California, Minnesota, Colorado, Kansas, Hawaii and Pennsylvania are considering similar stimulus proposals for their residents, although those measures have not been passed into law yet.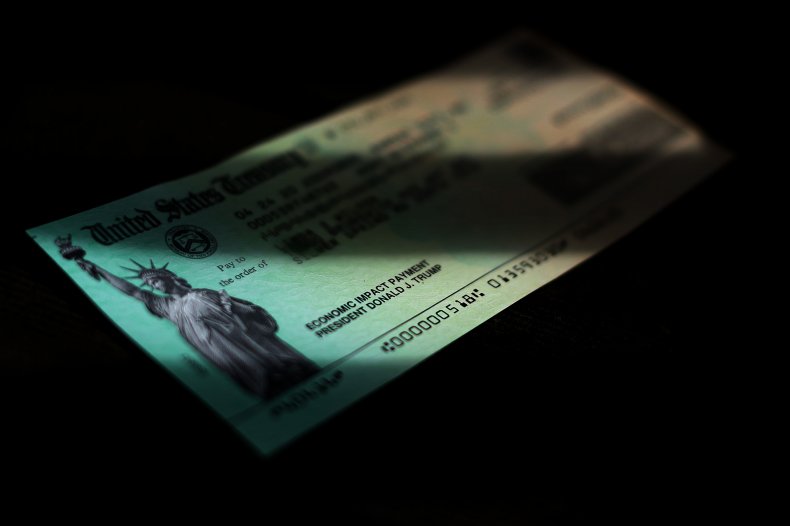 Meanwhile, homeowners across the country will be eligible for financial relief under the U.S. Treasury Department's Homeowner Assistance Fund (HAF).
The purpose of the HAF "is to prevent mortgage delinquencies and defaults, foreclosures, loss of utilities or home energy services, and displacement of homeowners experiencing financial hardship after January 21, 2020," the Treasury Department says on its website.
"Funds from the HAF may be used for assistance with mortgage payments, homeowner's insurance, utility payments, and other specified purposes," the department adds. "The law prioritizes funds for homeowners who have experienced the greatest hardships, leveraging local and national income indicators to maximize the impact."
Under President Joe Biden's American Rescue Plan Act, which he signed in March 2021, $9.961 billion has been set aside for homeowners, with each state receiving at least $50 million.
More than 40 states and territories currently have open HAF programs, while five states —Colorado, Iowa, Montana, Oregon and Washington—and Washington, D.C., have pilot programs running.
Three states—Delaware, North Dakota and Utah—have made only preliminary information available, which means they are not currently accepting applications. But Americans living in those states are encouraged to continue checking for updates.
Homeowners living in states with an open program available can determine their eligibility by visiting the program's website, as listed here.