Stimulus Check Update: These States Are Considering More Payments
Several states are considering sending a round of direct payments to their residents as the U.S. continues to face inflation, high gas prices, and recovers from the COVID-19 pandemic.
Residents in a few states are already set to receive stimulus payments this month.
Below are states where policymakers are also considering sending out stimulus payments.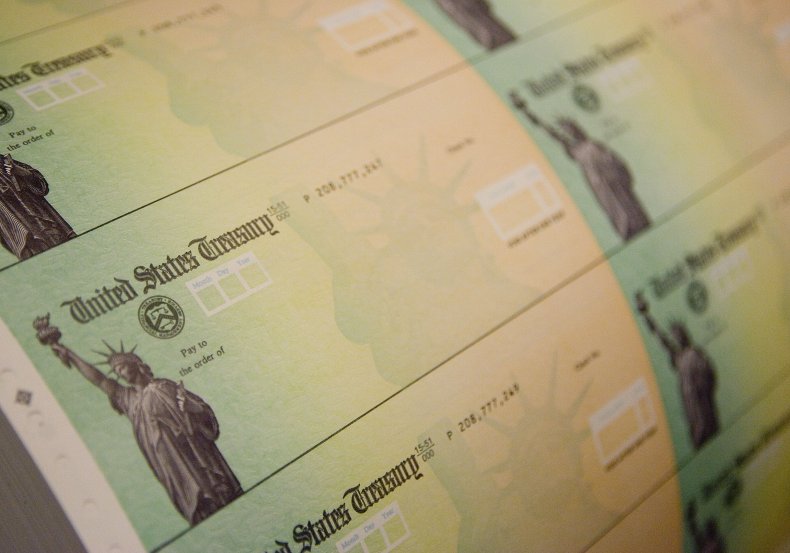 California
Democrats in the California Senate have proposed sending $200 one-time cash rebates to families in the state that make under $250,000 per year. According to the Los Angeles Times, under the proposal, families would receive $200 per taxpayer as well as $200 per child. The package would cost a total of $8 billion.
Minnesota
This week, Governor Tim Walz said that his plan is "very much alive" to offer to send out $500 rebate checks to nearly 3 million households in the state. So far, however, legislators haven't moved to enact the plan, according to the Duluth News-Tribune.
"I'm willing to compromise, but I'm not going to compromise out a top priority of mine, so that's it," Walz said, according to the newspaper.
Colorado
Last month, Colorado Governor Jared Polis and legislative leaders in the state proposed the Colorado Cashback program, which would provide eligible residents with a $400 payment this summer. A key House committee advanced the plan this week, according to CBS Denver.
Kansas
Late last month, Governor Laura Kelly announced a proposal for a one-time $250 tax rebate to all Kansas residents who filed a 2020 tax return in 2021. She cited the rising cost of gas and other basic goods.
"Our strong economic growth would not be possible without the hard work of Kansas taxpayers, and I want to return this money to the people who earned it. Especially right now, when we are all experiencing the impact of rising costs at the pump and the grocery store, the state can make an immediate and direct impact to help Kansas families pay their bills and save for the future," Kelly said in a statement.
Hawaii
Hawaii's Legislature and Governor David Ige appear poised to approve a new tax rebate in the state. According to Hawaii news site Civil Beat, the House of Representatives advanced a bill last week that would give $300 per person to tax filers who earn under $100,000 per year, and $100 to those who earn more than that.
Pennsylvania
Governor Tom Wolf has recently pushed for a plan to send direct payments to Pennsylvanians. His proposal would send checks of up to $2,000 to households that earn incomes of $80,000 or less.
"Times are tough right now as prices have gone up on everything from gas to groceries, and I'm here to talk about solutions. I support long-term solutions to better support working families, like raising the minimum wage, but I'm also proposing a solution to help Pennsylvanians get back on their feet right now," Wolf said in late April.