Stimulus Check Update: How Some Families Stand to Receive $2,000 Checks
As inflation stands at a four-decade high, families across the country continue to feel the burden, leading some governors and other lawmakers to push for new stimulus check payments or rebates in a bid to ease the financial toll on Americans.
At the outset of the COVID-19 pandemic, Congress came together in March 2020 to provide the majority of Americans with one-time stimulus checks of up to $1,200 through the bipartisan CARES Act. Then in December 2020, Congress again approved bipartisan legislation that doled out additional checks of up to $600 to most U.S. citizens. After President Joe Biden took office, Democrats pushed through the American Rescue Plan without any Republican support. That bill included an additional $1,400 direct payment.
The stimulus checks proved enormously popular, with millions of Americans turning to online petitions to demand further direct payments. While the federal government looks unlikely to approve new rounds of checks in the near term, some state leaders have launched their own initiatives as families feel the crunch of inflation hitting their pocketbooks.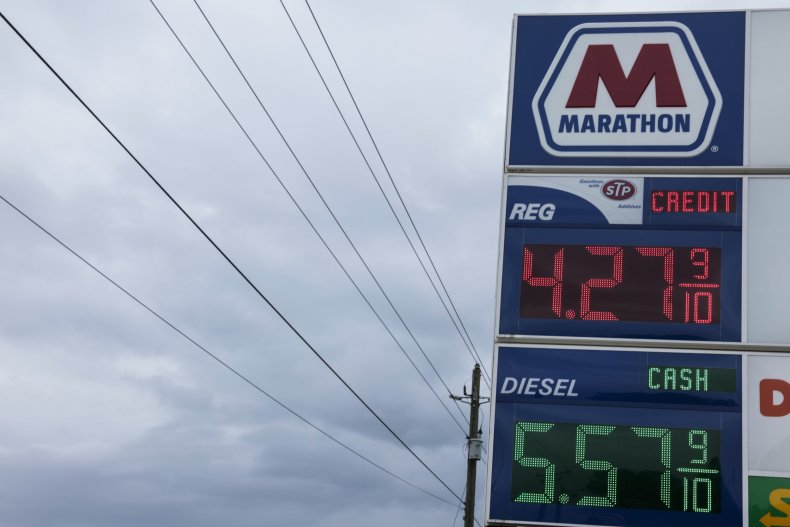 Pennsylvania Governor Tom Wolf, a Democrat, this week called for $2,000 stimulus checks to be sent out to many state residents.
"In Gov. Wolf's proposed PA Opportunity Program, $500 million in ARPA [American Rescue Plan Act] dollars would provide direct payments of up to $2,000 for Pennsylvania households with an income of $80,000 or less. The program aims to help families still recovering economically from the COVID-19 pandemic or support them with covering pandemic-related costs and managing the current, every day increasing cost of living," a Thursday press release on the governor's website explained.
While the proposal may sound appealing to many families and individuals in Pennsylvania, it's unclear whether Wolf's idea will go through. Republicans that control the eastern state's legislature appear less than enthusiastic about the proposal, contending there are better ways to use the ARPA funds.
State Senator Devlin Robinson, a Bridgeville Republican, told CBS News that many of his GOP colleagues would like to spend the money on things like infrastructure instead of stimulus checks. "But there's better ways to spend the money. Out here in Pittsburgh, we have bridges falling around the city. We have a lot of closures," he added.
House Republican caucus spokesman Jason Gottesman told CBS News that even Democrats are not all on board with the stimulus check idea. "There is no consensus even among Democrats on how this money should be spent," Gottesman said.
The governor sees the stimulus check proposal as a short-term solution to help Pennsylvanians now, as inflation impacts their daily lives.
"Times are tough right now as prices have gone up on everything from gas to groceries, and I'm here to talk about solutions. I support long-term solutions to better support working families, like raising the minimum wage, but I'm also proposing a solution to help Pennsylvanians get back on their feet right now," Wolf said this week.
Other governors have pushed similar ideas. On Monday, Colorado Governor Jared Polis, a Democrat, and the state's Legislature proposed the Colorado Cashback program, which would provide eligible residents with a $400 payment this summer. If approved, the state would provide eligible residents with tax rebate checks once they file their 2021 state tax returns by May 31.
"The Colorado Cashback will provide a flat amount of $400 for a single filer or $800 for a joint filer. The proposal being introduced at the legislature will give immediate relief to Coloradans, providing tax refunds by September 15 of this year, instead of the Spring of 2023," a statement from Polis' office explained. "All eligible Colorado income tax filers will receive their rebate directly in the mail in August or September."
Earlier this month, Maine's Democratic Governor Janet Mills signed into law a bill that will provide state residents with $850. Those residing in Maine will be able to file a 2021 Maine individual income tax return and claim their stimulus check up until October 31. "We want to make sure that every eligible person is able to receive this assistance," Mills said in a press release last week.
Meanwhile, leaders in Connecticut, Georgia and Maryland have temporarily removed state gas taxes in an effort to help Americans save at the pump. Gas prices have soared over the past year, increasing further amid the Russia-Ukraine War that began in late February. Earlier this month, New York lawmakers also agreed to partially suspend the state's gas tax, providing some relief to drivers.
Overall inflation remains at a 40-year high, with the cost of basic goods such as food, gas and other essentials placing a greater burden on the finances of many working families.