Before Congress approved a third round of stimulus checks as part of the American Rescue Plan, progressives had lobbied for continuous payments to be made throughout the COVID-19 pandemic. However, any prospective fourth check faces a legislative hurdle.
The Treasury Department will start sending out the third round of payments to eligible Americans once the $1.9 trillion package is signed by President Joe Biden, which is expected to take place on Friday.
The full payments of $1,400 for those earning less than $75,000 and couples earning less than $150,000, phasing out to income thresholds of $80,000 for individuals and $160,000 for couples, could be in bank accounts from the end of the month.
This is higher than two previous stimulus checks of $1,200 and $600 and has raised the question of whether there might be another round of payments to Americans.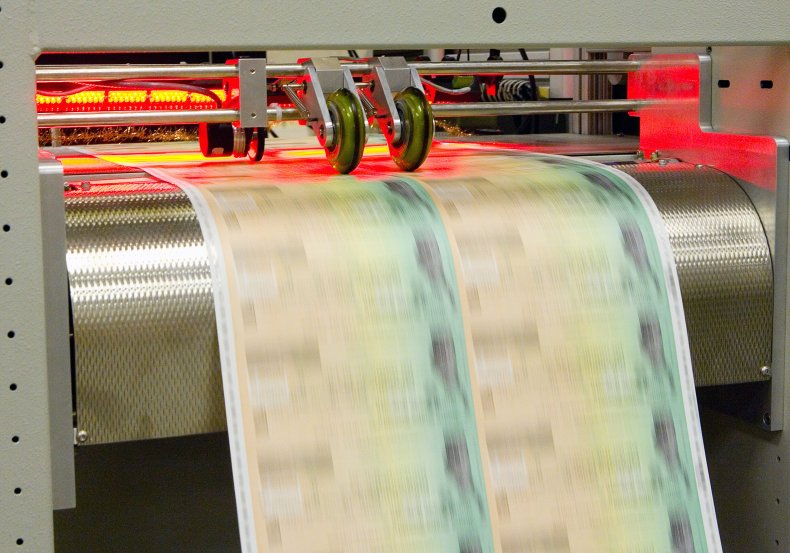 Prior to the passage of the stimulus package, which also included billions of dollars to help schools and colleges reopen and funding for vaccine distribution, a group of 50 Democratic U.S. representatives signed a letter asking the Biden administration to continue with recurring checks.
The letter, which was also signed by Congressional Progressive Caucus (CPC) chairwoman Pramila Jayapal (D-WA) and Rep. Alexandria Ocasio-Cortez (D-NY) did not specify how much any future payments should be, but progressives have voiced support for monthly $2,000 checks.
"One more check is not enough during this public health and economic crisis," said the letter signed last month by Minnesota representative Ilhan Omar and the other lawmakers.
But this third stimulus check passed because it was part of budget reconciliation, requiring only a straight majority in the upper house, and so avoided the need for Republican support in the split upper house.
However, this process can only be called upon once per fiscal year, meaning that the Democrats would have to wait until after October 1 to use it again. By then, Biden's administration may be tackling other priorities such as climate change and health care.
There was a tight deadline for Democrats who wanted this round of relief passed before unemployment benefits expired on March 14. They will not expire again until September 6, meaning that the pressure is off for lawmakers.
Also, senators later in the year might be keener to use the process on an infrastructure bill as opposed to another stimulus check, which got no backing from Republicans.
In addition, the hope is that six months or so down the track, with higher numbers of Americans being vaccinated and the country opening up more fully, the economy would have rebounded, lessening the need for further payments to individuals and families.
Gregory Daco, chief U.S. economist at Oxford Economics, said he expected that the third round of payments will be a potent stimulant to the economy.
"All in all, we are likely to see somewhat stronger consumer spending in March and April," he told Newsweek last week, "this will provide fuel to support a strong recovery in service sector spending over the course of the late spring and into the summer."
"We are looking for growth in terms of GDP around seven percent in 2021, which would be the fastest pace since 1984," he added. Newsweek has contacted the White House for comment.