Stimulus Talks 'Very Productive,' Trump Says, Days After He Killed Them Off
President Donald Trump suggested there have been "very productive" talks over aspects of stimulus provision amid the COVID-19 crisis, just days after he withdrew his representatives from such negotiations.
On Tuesday the president said he asked for discussions to cease until after the election, but later voiced his openness to working on implementing measures in a piecemeal fashion.
Such a course of action was something that Democrat figureheads had previously pushed back against, instead insisting they wanted to secure a comprehensive deal.
However, disputes over aspects of what action to take—and overarching disagreements on spend—led to a stalemate in terms of reaching a bipartisan settlement.
While Trump had spoken of an end to talks, it was revealed Wednesday that House Speaker Nancy Pelosi (D-CA) and Treasury Secretary Steve Mnuchin had discussed a standalone airlines bill, while her Deputy Chief of Staff Drew Hammill said the pair would speak again Thursday.
Speaking on Fox News, Trump said: "We're starting to have some very productive talks."
He further added there was "a really good chance of doing something."
In regards to talks, Trump said he "shut down talks two days ago because they weren't working out, now they are starting to work out."
Newsweek has contacted the White House and Pelosi for further comment.
Earlier this week, Trump had tweeted: "I have instructed my representatives to stop negotiating until after the election when, immediately after I win, we will pass a major Stimulus Bill that focuses on hardworking Americans and Small Business."
However, he later said: "If I am sent a Stand Alone Bill for Stimulus Checks ($1,200), they will go out to our great people IMMEDIATELY."
Richard Johnson, a lecturer in U.S. politics and policy at Queen Mary University of London, previously told Newsweek Trump ending discussions might have been a negotiating move in itself.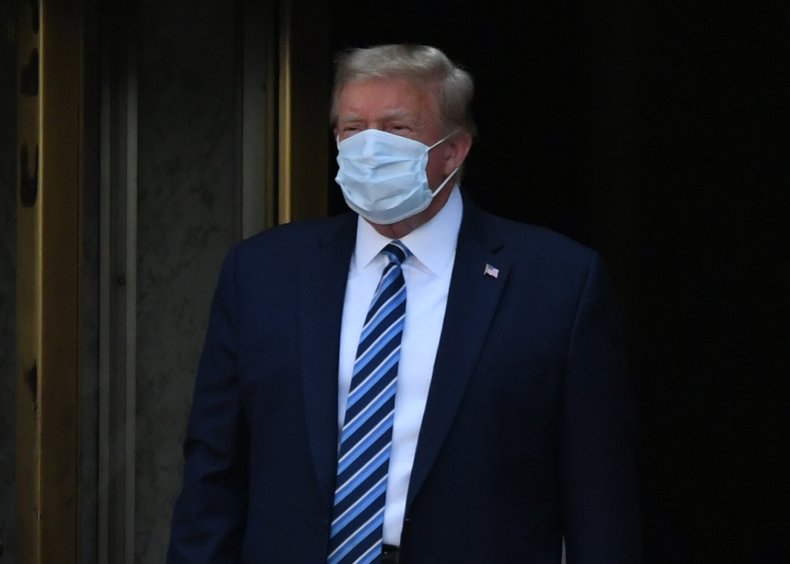 "I think in characteristic Trump negotiating fashion, he has issued the extreme ultimatum in the hopes that it will cause the Democrats to make concessions," he said.
Johnson suggested if the Democrats do agree to a "pared-down stimulus," then Trump will be able to claim that as a victory over them, while if they refuse to do so he can use this as a means to blame them for "blocking the financial support."
"Whether he pulls it off is another question," Johnson added.
Thomas Gift, a lecturer in political science and founding director of the Centre on U.S. Politics at University College London, similarly told Newsweek Trump's earlier move of ending talks may have just been a way to push the situation forward.
"If Democrats agree to go incremental on the relief package, he can paint his hard-nosed tactics as proof that his strategy worked," he said.
"If they don't, then he may just take his chances with trying to scapegoat Democrats as the ones who refused to compromise."
Democrats had previously hit out at Trump on calling off talks. Some Republican lawmakers also questioned the move.
Both Democratic and Republican lawmakers have largely voiced support for further stimulus, while the White House has also expressed backing for such action. However, the exact details as to what this should encompass have proved a sticking point.
It has been more than six months since the CARES Act was signed by the president. The bill provided stimulus checks and measures such as enhanced unemployment benefits.
Democrats have twice passed bills in the House of Representatives since, the original HEROES Act and then an updated version of this. The Republican-controlled Senate has been opposed to them, largely on the basis of cost.
The outbreak and subsequent measures to stem it, such as lockdown action and stay-at-home provisions, have wreaked havoc upon the economy.
There have been more than 7.5 million confirmed cases of COVID-19 across the U.S., according to Johns Hopkins University figures.