Donald Trump 'Ready to Sign' Stimulus Check Bill After Killing Full Package Hopes
President Donald Trump has said he is ready to sign a standalone bill for stimulus checks having previously killed hopes of a full relief package being confirmed prior to the election.
Talks over stimulus had been ongoing but Trump on Tuesday said he had told his representatives to "stop negotiating" and that instead he would aim to pass another bill if he were to win the election.
"I have instructed my representatives to stop negotiating until after the election when, immediately after I win, we will pass a major Stimulus Bill that focuses on hardworking Americans and Small Business," Trump said in one of a series of tweets.
However, he has since insisted he would sign a separate bill granting another round of stimulus checks—a measure which had bipartisan support among both lawmakers and the public.
"If I am sent a Stand Alone Bill for Stimulus Checks ($1,200), they will go out to our great people IMMEDIATELY," he said.
"I am ready to sign right now."
Aiming this message at House Speaker Nancy Pelosi (D-CA), a key figure on the Democratic side of negotiations, he wrote: "Are you listening Nancy?"
In a statement Tuesday, Pelosi said Trump "showed his true colors" after ending talks over a relief package.
"Today, once again, President Trump showed his true colors: putting himself first at the expense of the country, with the full complicity of the GOP Members of Congress," she said,
"Walking away from coronavirus talks demonstrates that President Trump is unwilling to crush the virus, as is required by the Heroes Act. He shows his contempt for science, his disdain for our heroes – in health care, first responders, sanitation, transportation, food workers, teachers, teachers, teachers and others – and he refuses to put money in workers' pockets, unless his name is printed on the check."
The move by Trump has also been questioned by some Republican lawmakers.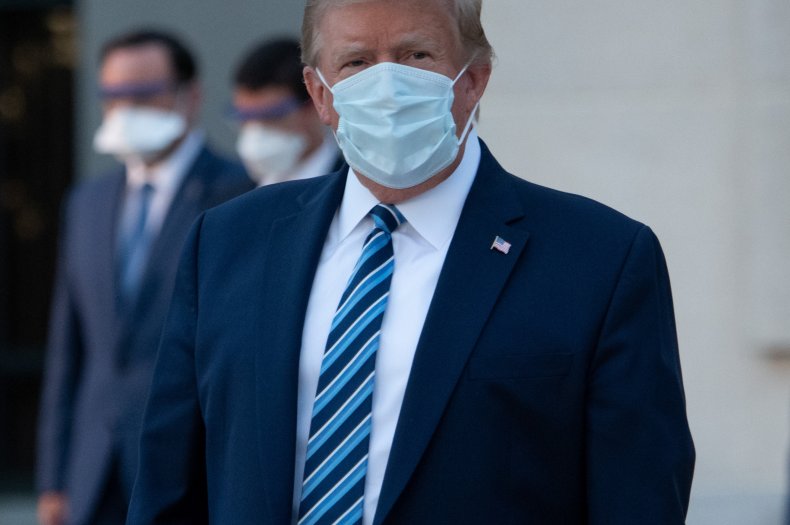 Newsweek has contacted the White House and Pelosi for further comment.
Up until this point, talks had been held between Pelosi and Treasury Secretary Steve Mnuchin in a bid to find an agreement which would pass through Congress.
Democrats have twice passed bills in the House of Representatives, the HEROES Act and then an updated version of this, though the Republican-controlled Senate has been opposed to them.
Both Democratic and Republican lawmakers have largely voiced support for further stimulus in some form, with the White House having also expressed backing for such action.
Points of contention, based largely around the amount of spending that is needed, have seen a stalemate in Congress.
It has been more than six months since the CARES Act, which provided stimulus checks and measures such as enhanced unemployment benefits, was signed by the president.
Polling has indicated members of the public want further stimulus action to be taken, with many expressing their belief further such relief is needed.
On measures such a stimulus checks, some have said these would help them to simply cover essential living costs.
There have been more than 7.4 million confirmed cases of COVID-19 across the United States, according to Johns Hopkins University figures.
The below graphic, from Statista, shows the nations with the most confirmed cases.