Stockholm Attack Revives Memory of Botched Christmas Bomb Plot in Swedish Capital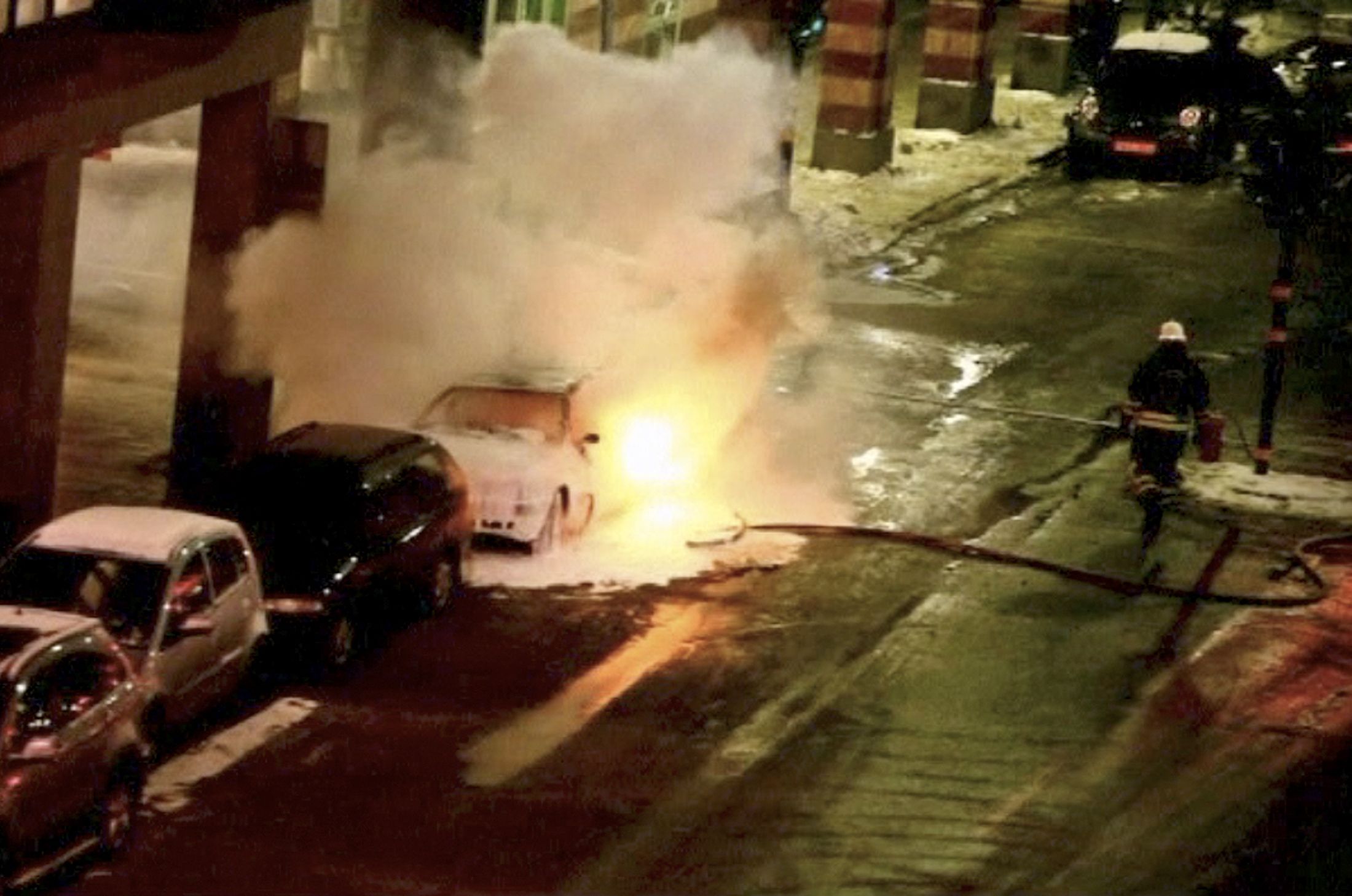 On Friday, a yet to be identified attacker commandeered a beer truck, plowing it into a central Stockholm department store, killing at least two people. Footage from the scene showed scenes of panic, with pedestrians running through the Swedish capital after what authorities have called an "attack."
The incident comes after three attacks involving vehicles across Europe over the past nine months, all claimed by the Islamic State militant group (ISIS): a truck attack in Nice on Bastille Day, a truck attack on a Berlin Christmas market, and a car-ramming in London's Westminster.
But for Swedes, Friday's attack revives memories of two explosions in a 2010 attack on the very same street in the city: Drottninggatan.
On December 11 of that year, Iraqi-born Swedish national Taimour Abdulwahab al-Abdaly carried out the first suicide attack linked to radical Islamism in the Nordic countries. It was not successful. He attempted to detonate a car bomb loaded with gas canisters in the street as shoppers went about their business in the runup to Christmas. Instead, the car burst into flames, injuring just two people.
Fifteen minutes later, less than half-a-mile away from the first explosion, a second blast took place. A man lay dead at the scene. Al-Abdaly, 28-years-old at the time, had blown himself up. Sweden's Aftonbladet newspaper said he was carrying pipe bombs, and a backpack filled with nails. Carl Bildt, Sweden's then-foreign minister, said a "truly catastrophic" attack had been averted because of al-Abdaly's failure.
Read more: Truck drives into pedestrians in central Stockholm
Britain's MI5 security service investigated the bomber, a former student at Britain's Bedfordshire University in Luton, and his links to radicals in the town following the attack. He had trained in Yemen with radical Islamist militants, according to British media reports.
Unlike al-Abdaly, the attacker in Stockholm on Friday succeeded in killing at least two people. Stockholm natives are predictably on edge amid unconfirmed reports of a shooting elsewhere in the city.
"It's in more than one place now. It's a car but other shootings too, so I guess it's easier to panic now," says Andrea Hakansson, a 30-year-old actress in Stockholm. "When someone blows themselves up you think that's it and it's over...but now we have to see."