Stocks in Qatar Sink Amid FIFA Arrests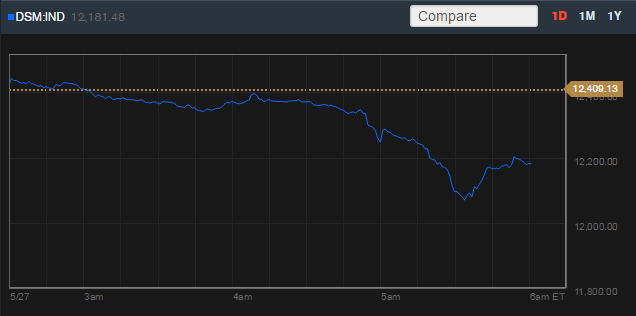 Qatari stocks fell the most in eight weeks on Wednesday, hours after authorities in Switzerland announced they were opening a criminal investigation into the Middle Eastern country's successful bid to host the 2022 World Cup, according to Bloomberg Business.
Ezdan Real Estate Co.'s 3.3 percent drop was the most in more than a week and led the recent decline. The QE Index fell 1.5 percent, the most since April 1.
In 2010, Russia won the bid to host the next World Cup in 2018, and Qatar in 2022. The outcome has been met with controversy and set off an investigation into allegations of corruption. Swiss officials also have opened an investigation into Russia's victory.
The U.S. Department of Justice on Wednesday indicted nine Fédération Internationale de Football Association (FIFA) officials and five corporate executives with racketeering, money laundering conspiracy and wire fraud in a federal court in Brooklyn, in connection with their participation in a 24-year scheme to enrich themselves through the corruption of international soccer.
As FIFA leaders gathered for their annual meeting in Zürich, Swiss authorities on Wednesday arrested seven of the defendants charged in the indictment.