'Stop Playing': Internet Delighted By Delivery Driver Offered Food In Clip
A wholesome exchange between an Amazon delivery driver and a homeowner was captured on a security system and has since gone viral after it was posted on TikTok.
Shared to the account @nelaaa888, the video—viewed nearly 10 million times— shows a delivery driver dropping off a package before commenting on how good the food from inside smelled. Much to the delight of viewers, the homeowner offered to pack a burrito for the driver.
A Ring doorbell camera filmed the moment, which is a device that has recorded numerous exchanges that have gone viral on the Internet.
According to its website, Ring video doorbells have a built-in camera, giving homeowners a way to communicate with the individual at their door from the app.
A subscription plan also allows Ring users to watch videos of what the doorbell recorded.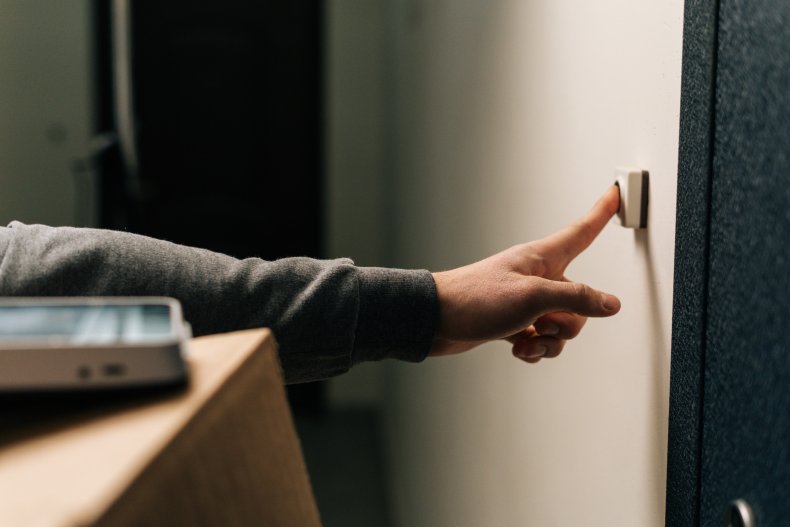 The delivery driver announced himself as an Amazon employee when he walked up to the front door and set the package down.
"Is that enchiladas?" the driver excitedly asked.
The homeowner asked if he was able to smell it, and he replied that it smelled good. She then offered to pack a burrito for him to take on the road just as he began to walk away.
"Stop playing," he said, circling back to the door. "If it's real, I'll take one, please."
The driver then seemed to have a conversation with a child as he asked if they said "dada" while the homeowner prepared him the food.
The viral moment captured viewers' hearts, who wasted no time expressing their love for the video.
"He said don't ask me twice," a commenter wrote.
Another commented, "Restoring humanity one enchilada or burrito at a time."
"This video is what my heart needed today," a commenter wrote. "How precious. His bubbly personality makes me smile. Your generosity is so great."
One viewer asked if the driver got his meal, and a follow-up video showed the homeowner passing a wrapped burrito through the door.
"Thank you so much," the driver said. The two wished one another a good night, and the driver walked away before the video ended.
Newsweek reached out to @nelaaa888 for further comment but did not hear back in time for publication.
Another Amazon delivery driver went viral on TikTok after she informed the homeowner that her house did not have any markers, which made it difficult to find.
One delivery driver was dropping off a package and the homeowner's Nest doorbell camera captured him complimenting the house, saying that it "motivated" him to "do better."