#StopIslam Will Never Be The Answer to Extremism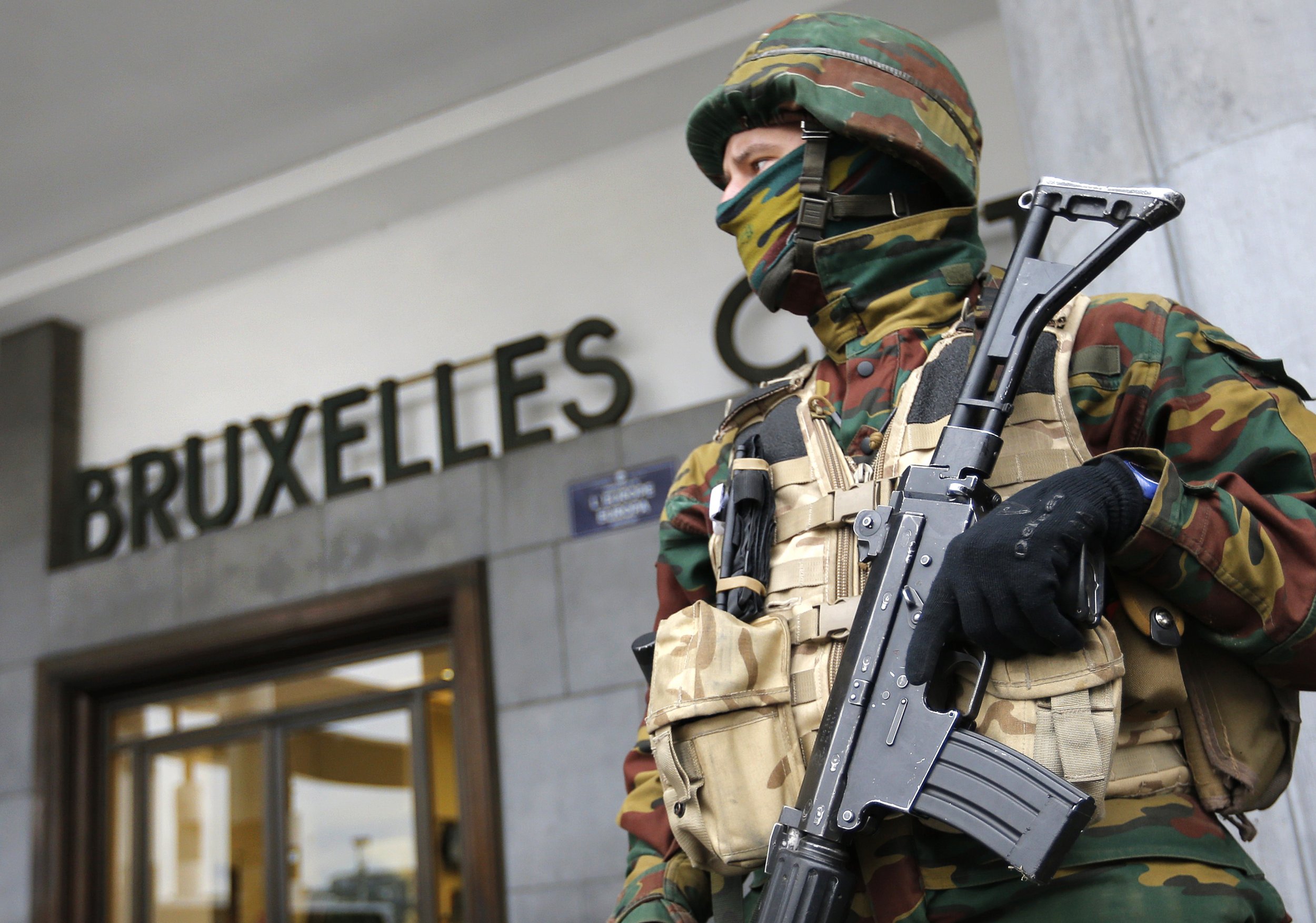 In the wake of the tragic Brussels attacks, the world has been flooded with familiar knee-jerk, emotional responses. Symbolic of this superficial divide has been the Twitter hashtag #StopIslam, emerging as a conduit for polarized views. But, facing down extremism—one of the challenges of our age—requires level heads and sombre pragmatism, not senseless finger-pointing.
The dust barely had a chance to settle in Belgium's Zaventem airport and Maelbeek metro station when the #StopIslam hashtag began to flood Twitter and seep into news sites. While the left have adopted the hashtag as a form of sarcasm, used to mock early assumptions made about the attacks; the right has seized it as a means of linking, rightly or wrongly, the Brussels attacks to refugees, EU migrant policy, Syria, and Brexit.
The United Kingdom Independence Party (Ukip), was quick to link the attacks to open EU borders, bursting to the seam with Syrian refugees. Lost on them was the fact that all of the early indications, as with previous attacks across Europe, were that the terrorists were Europeans, not foreigners.
This much was not lost on U.S. Presidential candidate Donald Trump, commenting today on the U.K. TV breakfast news show Good Morning Britain that the Muslim communities of the U.K. and U.S. are protecting terrorists from within. "They are not reporting it. They are absolutely not reporting it and that is a big problem," Trump told the show's host Piers Morgan.
Yet Trump could have viewed the issue from a different perspective. In the U.K. roughly 0.02 percent of the Muslim population has gone to Syria to live as extremists. Therefore 99.98 percent of U.K. Muslims are choosing to be members of the "British state", not the militant group Islamic State (ISIS)'s barbaric ''state.'' And the statistics in Europe are not too dissimilar. Can we then assume that those Muslims, who like most Europeans are not terrorists, are simply not able to recognize what a terrorist looks like? After all, there are no handbooks or school curriculum on this.
Rather than blaming millions of law-abiding Muslims for extremism, the key problem with tackling this malaise is found in the failure of governments to act upon the answers in front of them. I sat with British Ministers of State just last weekend as we listened to Hazrat Mirza Masroor Ahmad, the London-based Caliph and worldwide head of the Ahmadiyya Muslim Community, speak at the annual U.K. Peace Symposium. One sentence that struck me, in particular, was: "Whilst it is claimed that all possible efforts are being made to eradicate terrorism and extremism, the evidence does not substantiate this claim." I found myself in complete agreement with this assessment. We certainly are surrounded by untapped solutions to the problem, but often lack a willingness to act.
For example, the U.K. Government was clearly ill advised to attribute radicalisation to a lack of English literacy among British Muslim women. Setting aside the profound contradictions in this view, the people at MI5 who the government employs to tackle the "bad guys", long ago advised the government that a lack of religious, and not English literacy, was fuelling extremism. In a classified report, MI5 concluded that: "Far from being religious zealots, a large number of those involved in terrorism do not practise their faith regularly. Many lack religious literacy and could… be regarded as religious novices." And they were proven right just two years later when two would-be British extremists were arrested on their way to Syria carrying the books Islam for Dummies and the Koran for Dummies.
There are other examples, too. In 2015 Didier François, a released prisoner of ISIS, told CNN that his captors were obsessed with politics and did not even keep a copy of the Koran. Moreover, former senior FBI agent Ali Soufan revealed that when he interrogated members of Al-Qaeda he quickly learned that they were wholly politically motivated and knew very little about Islam and the Koran.
The key issues that Europe and the West must address in order to prevent future attacks like those in Brussels, Paris, New York, and London are apparent and well known: A growing religious illiteracy within some Western Muslim communities, leaving young Muslims more susceptible to radicalisation; the financing, spread and influence of Wahhabi ideology, particularly in countries like Belgium and France; and a toxic Western foreign policy in Libya, Syria and Iraq.
Extremism is certainly the challenge of our age, but addressing the problem requires both the left and the right to move away from the superficial jostling that the #StopIslam hashtag is indicative of. It will require serious questions to be asked about how we view our European identity and the way in which we must realign what have been traditionally viewed as sacred relationships. As innocent victims are buried in Brussels, there simply is no room for the self-righteous. Now is a moment for strategies premised on justice.
Adam Walker researches Islamic history and contemporary Muslim diaspora. He is a frequent commentator on social affairs and religion in the British media and co-editor of the award-winning publication: "Muhammad in History, Thought, and Culture: An Encyclopedia of the Prophet of God."