'Storage Wars' Season 13: Brandi Passante Gets Huge Profit As Barry Weiss Returns
Storage Wars returned to A&E with Season 13 and a legend of the show arrived to show everyone how it's done.
Barry Weiss rolled up in his black 1939 Lincoln Zephyr to ruffle some feathers and he didn't waste any time in getting make to his old ways. Brandi Passante also set the benchmark for the rest of the buyers by getting the first $2,000 profit of the season.
Episodes 1 and 2 played back to back on A&E and there was plenty of bidding action, wins and losses as Season 14 got underway.
What Happened in Storage Wars Season 13?
The bidders were searching through a storage facility in West Covina, CA in Episode 1 titled "Older and Weiss-er."
The namesake for the episode, Barry Weiss, shocked the rest of the cast when he made his grand return to the show after eight years away. He told the camera he feels "like a completely born-again bidder" and he showed his new lease of life with an impressive profit from his first storage container.
After a bidding war he bought his first locker full of boxes for $300. He was the clear winner of the first episode, finishing with a total profit of a whopping $1,503. Darrell Sheets also enjoyed a profitable start to Season 14 by making $284 in the Episode 1.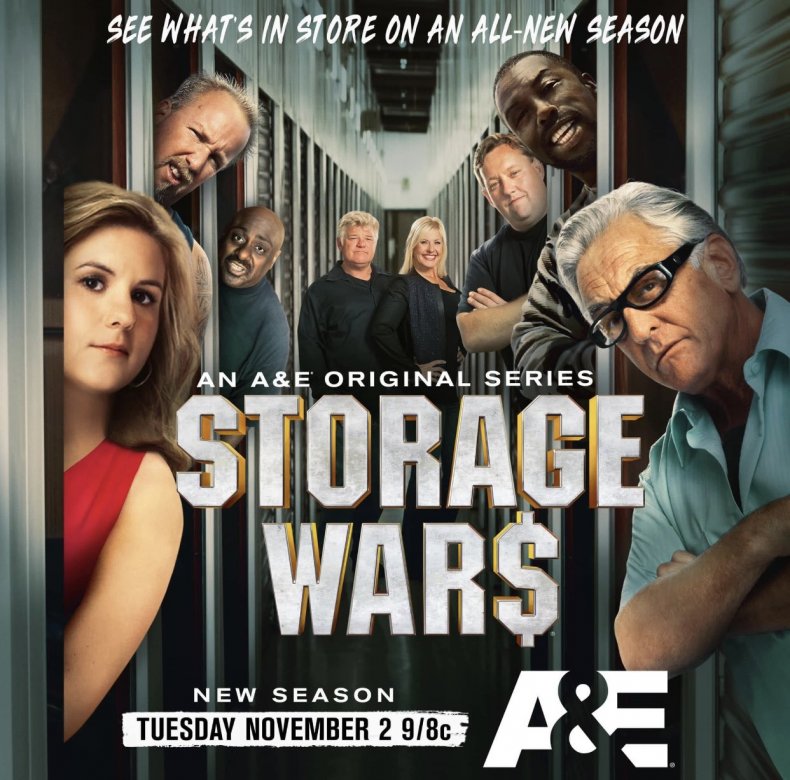 Episode 2, "Let My Lockers Go" took the participating bidders to San Bernardino, CA.
Brandi was the star of Episode 2 as she arrived with money on her mind. Brandi is now bidding solo after splitting from her Storage Wars partner Jarrod Schulz before the start of Season 12. Despite breaking up, the two will continue to separately take part in the show.
The first storage room of the episode intrigued Brandi as it was filled with furniture items and she snagged it for $165. The furniture and a vintage music player turned out to be more valuable than everyone realized and was valued to be worth around $2,500, giving Brandi a huge profit of over $2,000.
Kenny Crossley endured a mixed bag of results throughout Episode 2, purchasing multiple storage rooms but many of them earned him nothing. The first two containers he explored were filled with "trash" and barely saw him break even. His luck changed with the third room thanks to a vintage recorder hiding inside.
Kenny and Brandi took the machine to an expert who revealed it was made in Belgium in the 1960s. The machine is said to be worth $449 in total, which brings Kenny's total after a rollercoaster of an episode to a profit of $740.
Episodes 3 and 4 of Storage Wars Season 13 will air next week on November 9, at 9/8c on A&E.
Correction 11/04/21, 4:25 a.m. ET: This article was updated to correct the season number.