Parent Letting Kid Take 'Stranger Things' Merch to Christian School Slammed
A parent has been slammed for allowing their daughter to take a water bottle bearing the Hellfire Club branding from Stranger Things to a religious school.
The parent asked for advice on the U.K-based internet forum Mumsnet, under username flightofthesevenmillionbumblebees, as they explained their 10-year-old had bought themselves some merchandise inspired by the hit Netflix show.
They wrote: "Dd (10) loves Stranger Things and this w/e bought herself a hellfire club water bottle. She goes to a Christian school. The bottle says Hellfire Club and has an image of the devils head (as in the programme).
"Aibu [Am I being unreasonable?] to let her use this water bottle as her school water bottle?? We are not a religious family and I personally think that this is just something from a T.V. programme (that is not in anyway about devil worshipping or anything actually related to the devil or religion—under those circumstances I might consider it insulting to Christians), and really is no different to her taking in a water bottle that's Harry Potter themed, or Star Wars etc."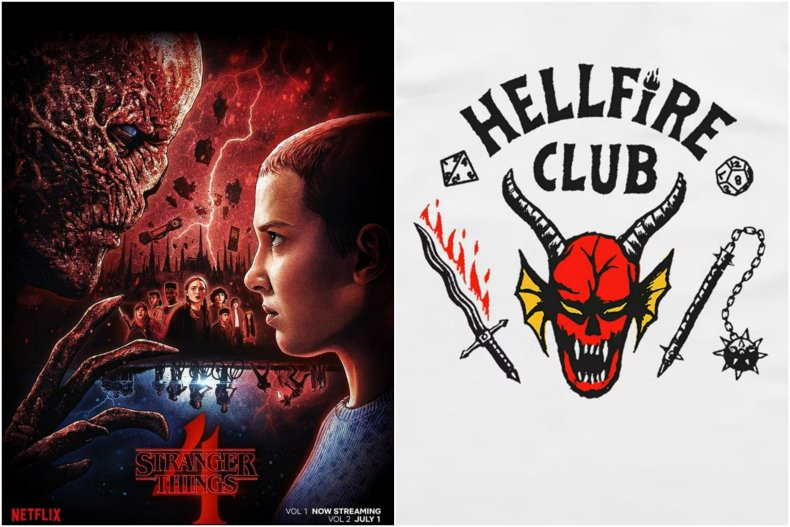 They explained a few weeks ago their daughter had drawn Satan in class, which a teacher criticized, saying "it wasn't appropriate to be drawing a devil at a Christian school."
"I personally don't see anything wrong with her having this water bottle (or the game!) and I'm happy to let her take it in tomorrow.
"But if her teacher tells her she can't have it then aibu to argue this with the teacher or should I just let it go and tell dd she can't take it in?" they asked.
The post has amassed nearly 150 responses since being shared on Sunday.
People questioned whether a 10-year-old should be watching the show. For example, Dudsville wrote: "It seems like a potentially offensive thing to do."
Sirzy said: "Why would you let her take something in you know would cause issues as it goes against the school values. This is a good opportunity to discuss with her the different beliefs others have."
Bussty pointed out: "Whether you're religious or not isn't really relevant. You're religious enough to send your child to a religious school. If you want to use a religious space you need to be respectful of their beliefs and religion. In the same way that you expect people to respect your values in your home. It's not an appropriate bottle."
Winewolfhowls said: "Stranger Things is absolutely not suitable for ten-year-old kids, it's really scary, not just the horror but general adult themes."
Purpleforthewin replied: "Yabu. I'm Christian and not offended by it but I still don't think it appropriate for a primary school lunch bottle."
And changingforthebetter3 reckoned: "If the teacher had an issue with the drawing then I imagine same would apply to the water bottle. I'd leave it at home, not worth the hassle for me or my dd."
Hoppinggreen added: "I am not a Christian but you are being very provocative. I also agree that your child should not be watching Stranger Things."
After receiving some backlash, the parent sought to defend themselves, saying in the comments: "I suppose, as I said in op, that because the bottle is based on a Dungeons and Dragons club in a programme, and not a devil worshipping cult or such like, that it shouldn't be offensive to a Christian.
"Of course that's my perspective, so asking here was to hear other people's because I'm of course aware that my perspective is not the only one that matters in the world."
As the parent explained, the Hellfire Club in the show is based around the popular board game, Dungeons & Dragons.
The latest season of the show, recently released on the streaming site, seems to have caused a surge in searches for the fantasy game, first released in 1974.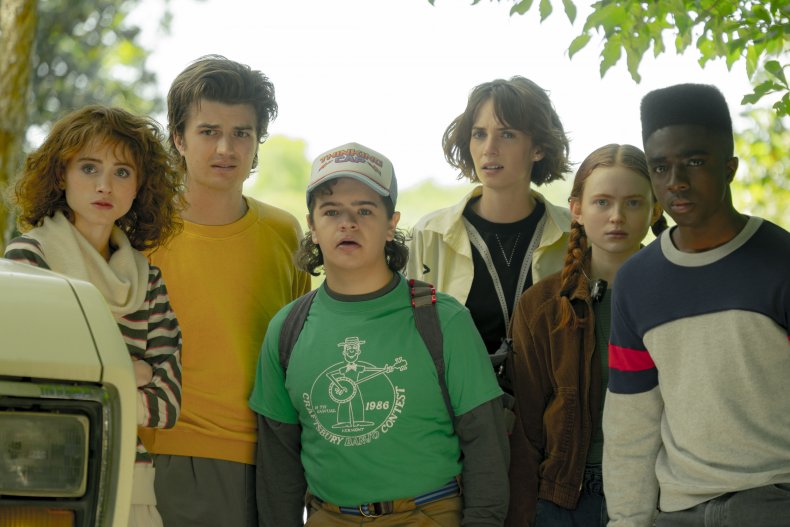 The game is a central theme for the friends going to school in the 1980s in the show, with Nancy Wheeler (Natalia Dyer), Steve Harrington (Joe Keery), Robin Buckley (Maya Hawke), Eddie Munson (Joseph Quinn), Dustin Henderson (Gaten Matarazzo), Eleven (Millie Bobby Brown), Jonathan Byers (Charlie Heaton), Will Byers (Noah Schnapp) and Mike Wheeler (Finn Wolfhard) using character names for the real-life creatures they face.
Website FandomSpot.com analyzed data in the 90 days leading up to July 4, covering the release of season 4, and saw searches in the U.S. for 'Dungeons & Dragons online' jumped by 400 per cent.
Similarly, searches for 'Dungeons & Dragons character classes' have risen by 350 per cent in the last 12 months, while the site claimed global searches of Dungeons & Dragons has risen by 35 per cent since 2016, when the show started.
A fifth and final season of the award-winning show has been confirmed, with the creators, the Duffer brothers, saying: "Seven years ago we planned out the complete story arc for Stranger Things. At the time we predicted the story would last four to five seasons.
"It proved too large to tell in four, but—as you'll soon see for yourselves—we are now hurtling toward our finale. Season 4 will be the penultimate season, and season 5 will be the last."