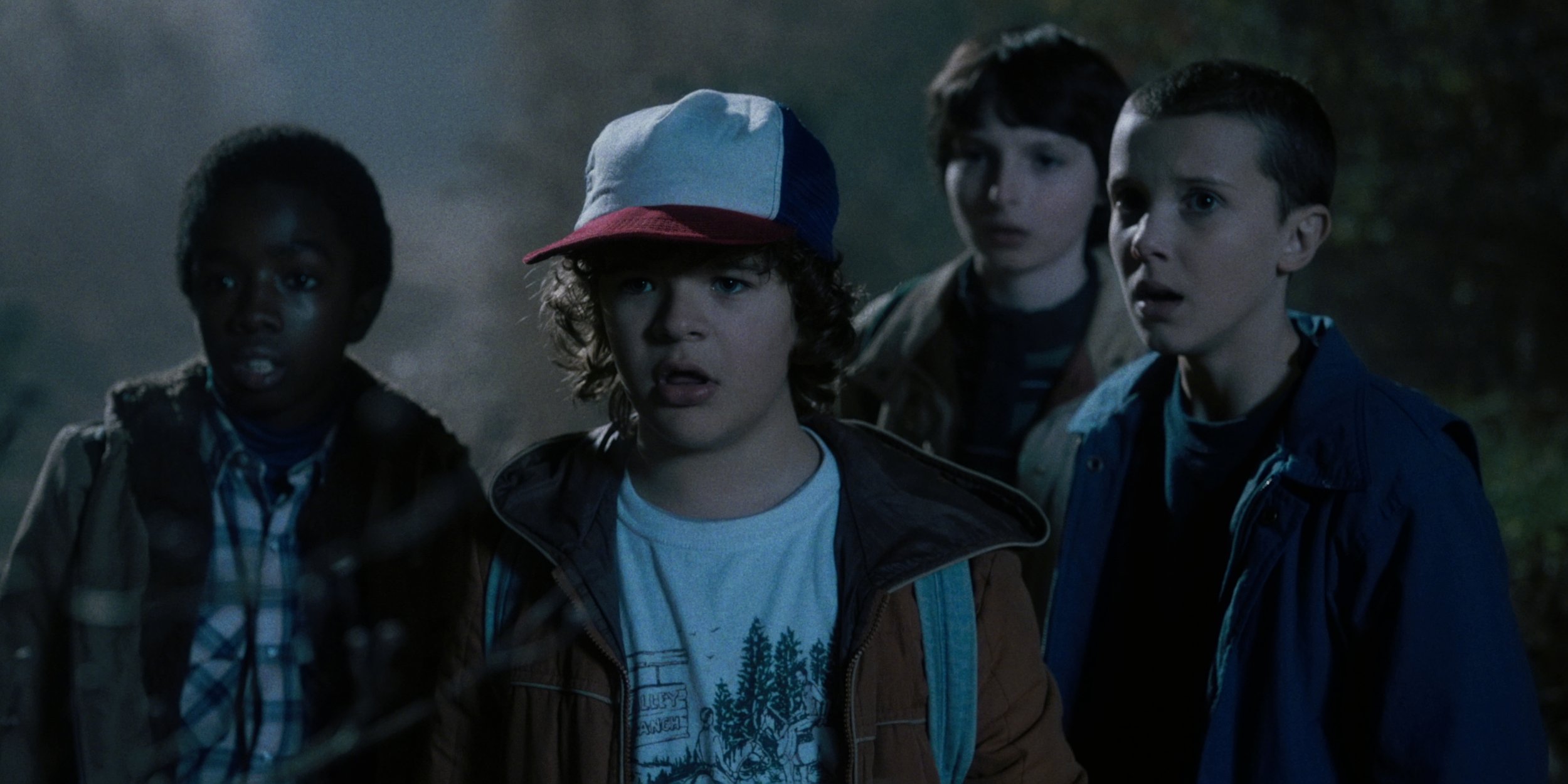 Stranger Things is returning to Netflix for a second season in 2017, the streaming service announced Wednesday. The news comes six weeks after the series made its debut to rave reviews.
The first season took place in 1983 and focused on Will Byers, a boy who vanishes as a paranormal monster wreaks havoc on a town. Byers's friends and family try to find him, with the help of a girl with supernatural abilities. The series explored the real-life panic over missing children that happened in the United States in the early 1980s. It also paid homage to some of the films of the era, including Carrie (1976), Close Encounters of the Third Kind (1977), E.T. the Extra Terrestrial (1982), The Goonies (1985) and Stand By Me (1986).
A teaser Netflix released on Wednesday lists nine titles, presumably the names of the episodes. "In the fall of 1984..." the teaser says, "the adventure continues." Season one had eight episodes.
Series creators Matt and Ross Duffer told EW that four new characters will appear in the second season, and that the opening scene of the season premiere will take place outside the town of Hawkins, Indiana, where most of the first season was set.
Netflix's decision to renew the hit series was widely anticipated. Earlier this month, Shawn Levy, the show's producer, told Newsweek, "We're already thinking about ideas for what we hope will be upcoming seasons." He said Netflix had not yet approached about renewing, but added, "Certainly indications are highly promising."
Netflix CEO Reed Hastings previously told The Guardian it "would be dumb not to" commission another season.
Also in 2017, Netflix will release Wet Hot American Summer: Ten Years Later, which follows the 2001 cult comedy film Wet Hot American Summer and the 2015 Netflix revival series Wet Hot American Summer: First Day of Camp.