'Stranger Things' Season 3 Will Jump Ahead in Time Again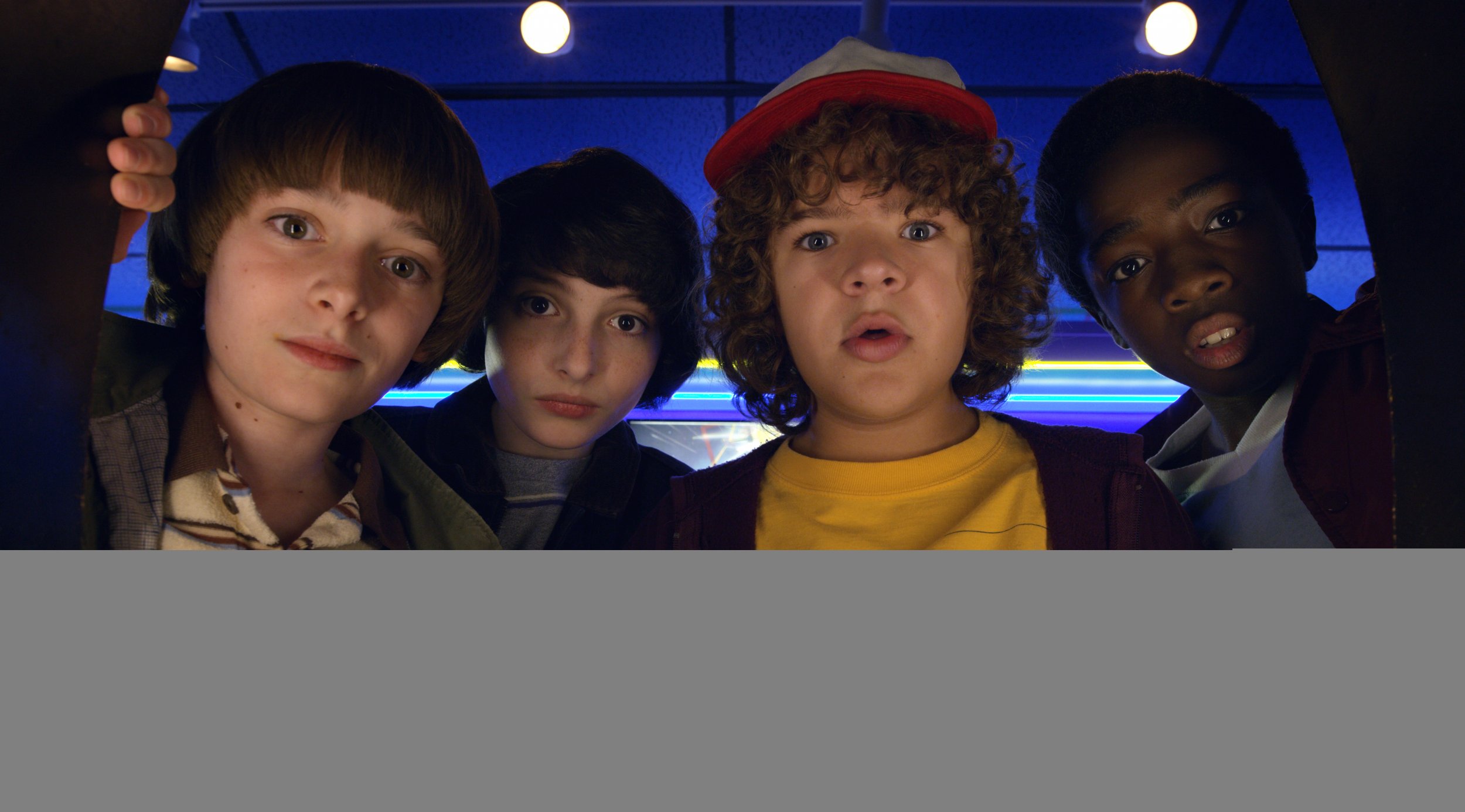 Netflix has officially renewed Stranger Things for a third season because, as pretty much everyone agrees, the company would be crazy not to. Fans can rest easy knowing a return trip to the Upside Down is confirmed.
Now it's just a question of when and how. There's no Stranger Things Season 3 premiere date as of yet, but we did get an insight into what to expect when we pick up again, from The Hollywood Reporter's interview with creators Matt and Ross Duffer in October. The brothers said to expect another time jump when we pick up with the new season, similar to that of Season 2's. (Which opened on Halloween, one year after Will Byers was saved from the Upside Down.)
"Even if we wanted to hop into the action faster, we couldn't," Matt Duffer explained. "Our kids are aging. We can only write and produce the show so fast. They're going to be almost a year older by the time we start shooting season three." It's a problem many franchises with young actors face. Game of Thrones, for instance, addressed the problem by recasting the actor for Joffrey's younger brother Tommen (first played by child actor Callum Wharry, replaced by teenager Dean Charles Chapman). But with so much of Stranger Things relying on specific characters, it's unlikely fans would respond positively to any recasting.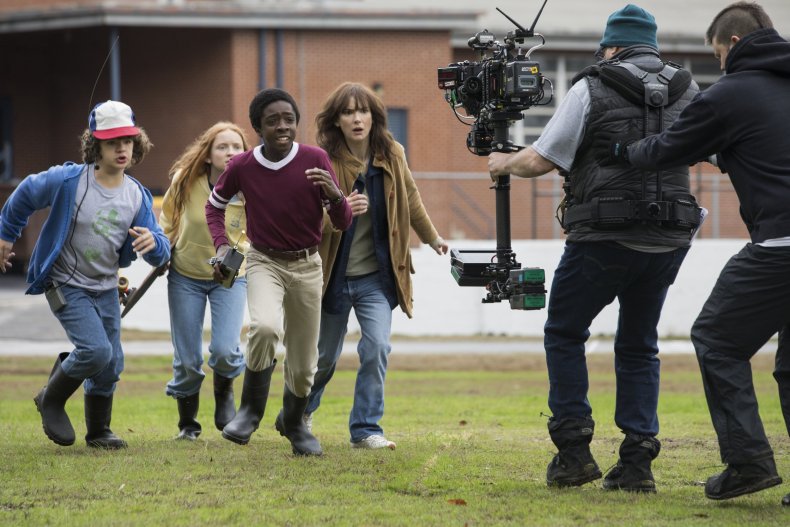 Luckily, the Duffers aren't considering that as an option. Instead, as Matt explained, the show will just evolve and change with the kids. "That's what I'm excited about. It's a long way of saying that yeah, we're going to do a time jump."
As for where that time jump will take the plot is still unclear, but there were a lot of questions raised by the most recent finale—namely, that giant shadow monster looming over Hawkins Middle School.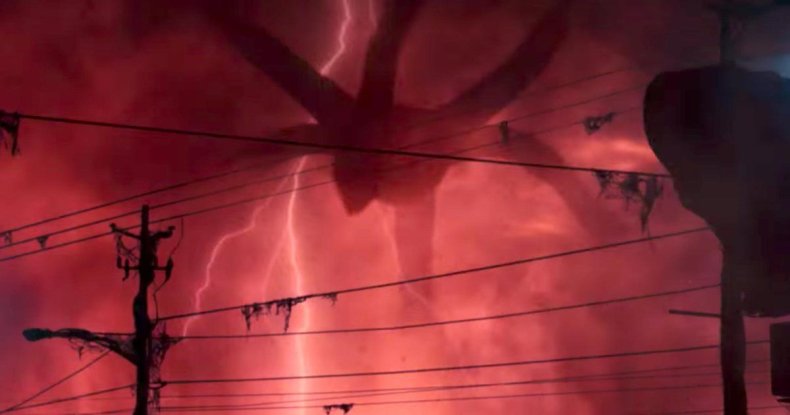 But one thing is for sure: Bob the Brain won't be back. "No, Bob is good and dead," actor Sean Astin previously told Newsweek.
Today's renewal news is no surprise; the supernatural coming-of-age drama is arguably Netflix's crown jewel, particularly after Kevin Spacey's alleged sexual misconduct threw House of Cards into chaos. With five Emmy awards and presumably stellar ratings (Netflix doesn't release this data, but the volume of Eleven Halloween costumes this year should give you some indication), the streaming service would be wise to keep the show as long as the Duffer brothers are into writing it.
How long will that be? Young stars Finn Wolfhard, Millie Bobby Brown, Gaten Matarazzo and Caleb McLaughlin are currently locked into six-year contracts (and are trying to negotiate higher pay in light of the show's popularity). Back in October, Ross Duffer told E! News "four to five seasons is likely." Matt Duffer added, "It's hard, like four seems short, five seems long. So I don't know what to do."
Whatever the brothers decide to do, the shows fate is likely in their hands. Netflix learned its lesson with Sense 8: Don't mess with fans of a cult hit.