Stressed Out By Gift Buying? Try High Intensity Interval Shopping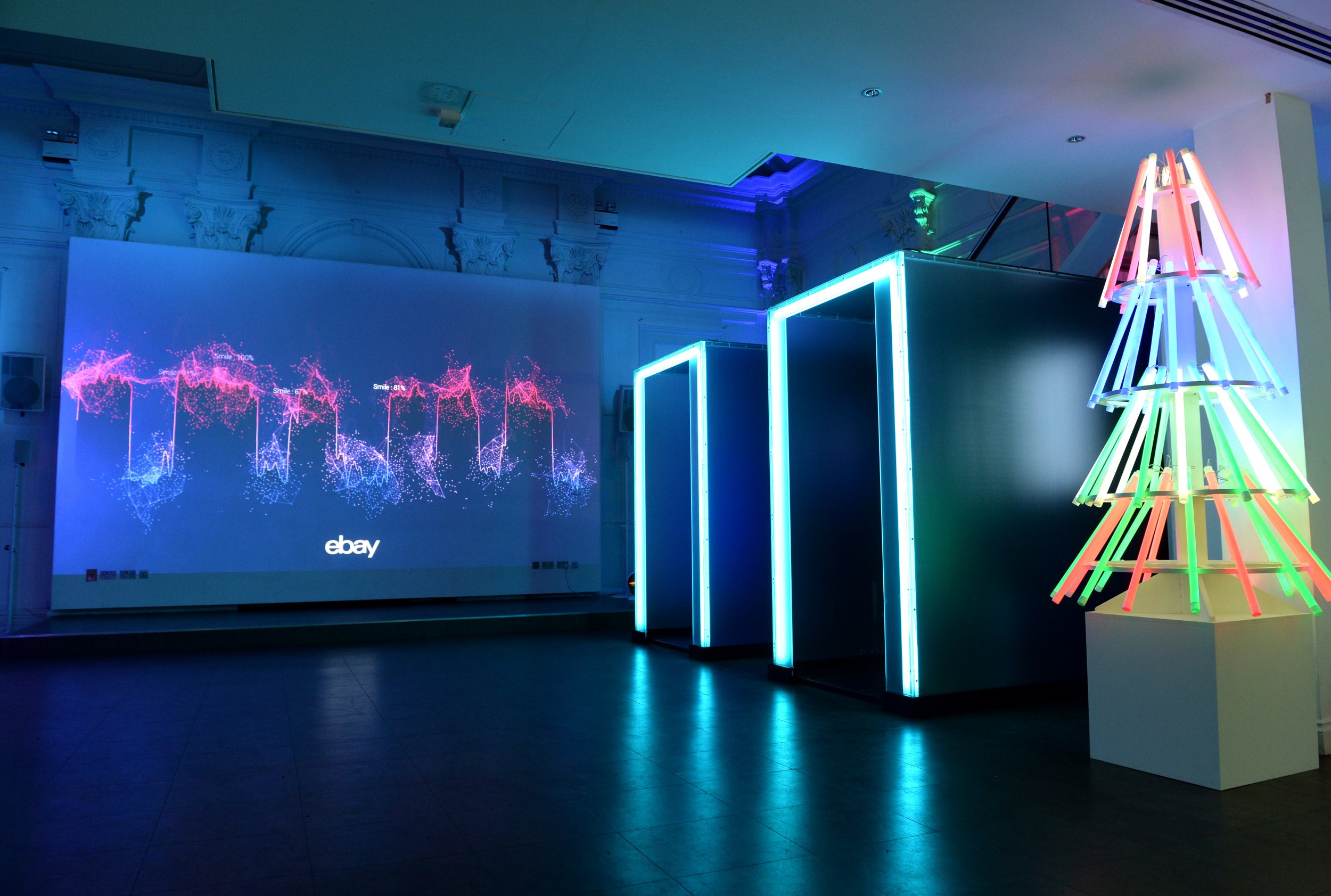 As December approaches and the countdown to Christmas starts to feel like it's at warp speed, millions worldwide will experience an all-too-familiar situation: the anxiety associated with buying gifts for your loved ones. In fact, the stress caused by holiday gift-giving can be as taxing as running a marathon, according to new research.
A biometric study conducted by eBay suggests that shopping for seasonal gifts can increase your heart rate by 32 percent—similar to taking part in a long race.
The online retailer teamed up with emotion technology company Lightwave to fit 100 participants with wearable biometric devices that measured their emotional response to Christmas shopping.
Of the participants, 88 percent experienced tachycardia—a heart rate of over 100 beats per minute—during their shopping spree.
The study also found that most shoppers became disinterested with their shopping trip after just 32 minutes.
"Thirty-two minutes into a Christmas shopping trip, we hit the 'wall of disenchantment,' and that's the moment you stop being thoughtful about the gifts that you're buying. You stop looking for the perfect gift and you settle for any gift you can find," Julia Hutton-Potts, a communications executive at eBay, tells Newsweek.
To combat the stress of holiday shopping, Hutton-Potts proposes an alternative to the usual spending spree: high intensity interval shopping, a play on the popular high-intensity interval training (H.I.I.T.) method of exercise. H.I.I.T. is the practice of short bursts of intense exercise interspersed with rest periods.
Applying that logic to shopping, Hutton-Potts says we shouldn't try to do all our Christmas shopping in one go, lest we experience fatigue or settle for gifts that we may not otherwise buy for loved ones.
"Don't try and do it all at once," says Hutton-Potts. "Do it in short bursts…do your shopping in 10 minute bursts. Think about [shopping for] 10 minutes on your mobile and only think about one gift for one person."
Thoughtful gift-giving
The results of the biometric data suggests that, as we lead increasingly busy lives, people often try to squeeze all of their Christmas shopping into one trip to the mall. That, in turn, can lead to hitting the "wall of disenchantment" and not putting as much thought into your gifts.
"If you're Christmas shopping for someone, it probably means you really care about them," says Hutton-Potts.
To help put thoughtfulness back into gift-giving, eBay and Lightwave have created what they claim is the world's first pop-up store powered by emotions.
Open Tuesday through Wednesday, eBay's Ultimate 'Do Good, Feel Good' Shop in London utilizes biometric facial scanning to determine gift-givers' emotional responses to an array of gifts. Users are asked to think of a person they want to gift while each product appears on screen in front of them.
A detailed report is then emailed to the gift-giver, highlighting the three items they had the strongest reactions to, honing in on the most suitable gift for the person they had in mind when browsing the products.
The biometric booths use facial coding technology and ambient sensors to gauge the user's responses to each product. The science was provided by Lightwave, a U.S.-based bioanalytics company that uses technology to better understand human emotion.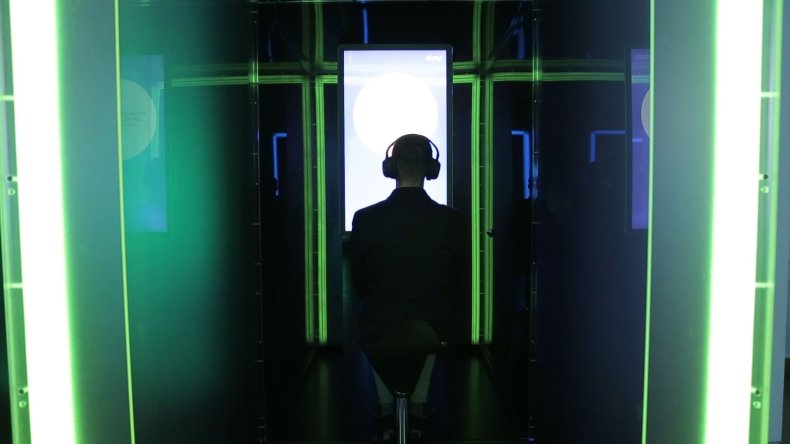 The company's CEO and founder Rana June tells Newsweek that using emotion-based technology could change the way we shop in future.
"Often when we're shopping we're very logical about it. We're thinking about things like price…things that aren't tied to our deep feelings [about a product]," says June.
"We're moving into a world where [virtual reality] and mixed reality is starting to come to light," she says. "We're moving away from the idea where technology is just a website where you're clicking into something where you're experiencing technology, we have passive technology around us."
One such example is the mixed reality mobile game Pokémon Go , which immerses animated characters into real-life surroundings.
"Emotion will be the proxy for engagement…If I have a positive reaction when I smile at a handbag, that gives more insight into how I might be responding to that," says June. "If you think about five or 10 years from now, this is just the beginning. Technology's becoming a lot smarter, machine learning can be used to make these algorithms very sophisticated.
"Technology can begin to understand your personal preferences. We're going to see this used in unique ways very soon."
In addition to the pop-up shop, eBay is also launching an online store featuring 150 products in honor of Giving Tuesday, the day of charity giving that comes after Black Friday and Cyber Monday. A portion of the proceeds from each sale will be given to charity.
eBay's Ultimate 'Do Good, Feel Good' Shop is open Tuesday 29 November through Wednesday 30 November, 93 Mortimer Street, London, W1W 7SS.