Crippled by Debt, Former Students Say Supreme Court Has Lives in Its Hands
The Supreme Court is debating the Biden administration's plan to cancel at least $10,000 in student debt per borrower.
Five Americans have told Newsweek how the court's decision will affect them, and what it would mean for their lives if the plan is allowed to go into effect.
If it does, it will provide relief and some financial stability to those struggling with student debt—but cost taxpayers billions.
The Supreme Court met on Tuesday to debate President Joe Biden's student loans plan.
Conservative justices questioned the Biden administration's authority to wipe away hundreds of billions of dollars in debt held by Americans, while some of the court's liberal members sought to turn the arguments back to the people who would benefit.
The court—dominated 6-3 by conservatives—will have the final say on whether Biden's plan, blocked so far by Republican-appointed judges on lower courts, can go into effect. If it does, the president will fulfill a campaign promise to cancel at least $10,000 in student debt per borrower.
A decision isn't expected for months, and student loan repayments that have been on pause since the start of the COVID-19 pandemic are set to restart 60 days after the court cases are resolved—whatever the outcome.
Republican opponents of the debt forgiveness plan—as well as questioning the Biden administration's authority to put it into effect—are concerned about the cost, the impact on inflation, and whether it is fair. Mitch McConnell has described it as "a slap in the face to every family who sacrificed to save for college, every graduate who paid their debt, and every American who chose a certain career path or volunteered to serve in our armed forces in order to avoid taking on debt."
Perhaps unsurprisingly, those who may benefit from the plan take a different view. Newsweek spoke to five Americans who explained what's at stake for them.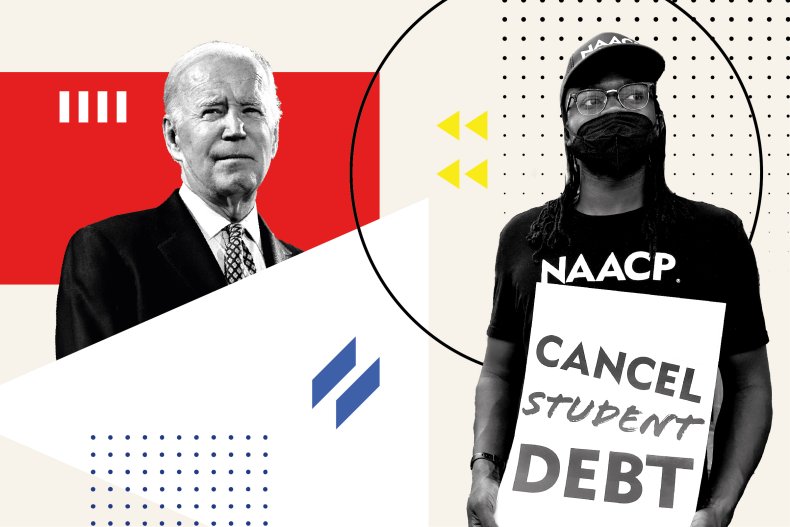 Briana Rose Lee, 37
Lee, of Minneapolis, graduated college in 2012 with $85,000 in debt.
She has been in deferment since graduating, first because she didn't earn enough, and then because of the payment pause.
With an annual salary of about $45,000, she has been paying what she can towards her debt. Almost a decade later, she has paid off some of her smaller loans but still owes more than $60,000.
"I am now enrolled in the income-based repayment [plan], but I don't expect to ever be done because of the interest, so I am praying for some relief," she told Newsweek.
While Biden's plan going into effect would only chip away a portion of her debt, it would mean her partner is debt-free, she said.
"My partner and I have put off marriage and kids like so many in my generation, and at this point, likely will do neither," she said.
"Student debt is an albatross around my neck," she said. "My generation was overcharged for our education. I do think the root of the problem needs to be addressed, the astronomical price of education, but in the meantime, those of us who have been most affected need this relief."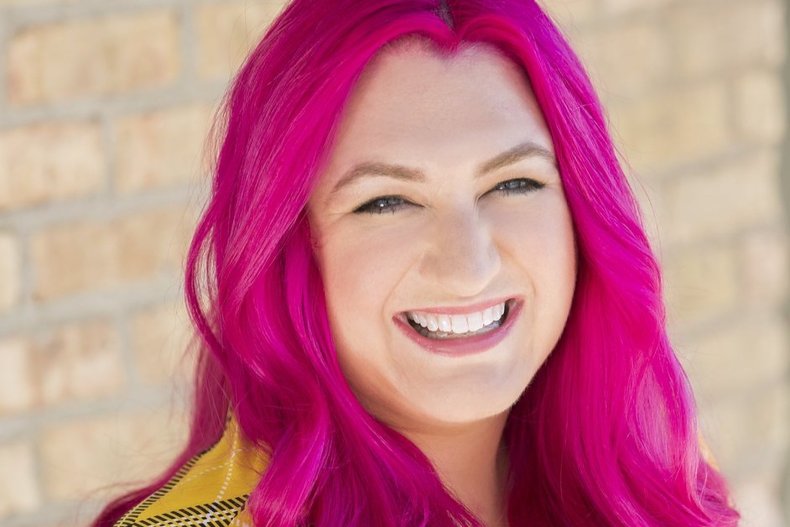 Todd Fulda, 35
Fulda, from Philadelphia, graduated in 2010 from Concordia University in Wisconsin with about $55,000 in debt.
After years working jobs that paid little, he is now earning about $86,000 a year working in supply chain management. Many of his loan repayments went towards paying off the interest accrued, but he is able to make payments that go towards paying down the principal. Still, he owes about $23,000.
"It took a LONG time to get to this point," Fulda told Newsweek, and if the court allows Biden's plan to go into effect, it would make it "a little easier" to finish paying off his debt.
"It's not much, but it's something," he said. "The big issue for me is less the amount and more the interest plus the absurd increases in cost of living in recent years."
If the Supreme Court strikes it down, it would "just feel like a middle finger," he said. "That said, I came to the realization a long time ago that the cruelty is the point in this country. I fully expect the Supreme Court will overturn it."
He recalled being told by adults when he was in high school that going to college was necessary to secure a good job and purchase a home. "By the time I was finished with school, the future that was constantly promised to my generation no longer existed," he said.
When he graduated, the fallout from the 2008 financial crisis was "in full swing." "I had to spend years working low wage jobs just to have something," he said.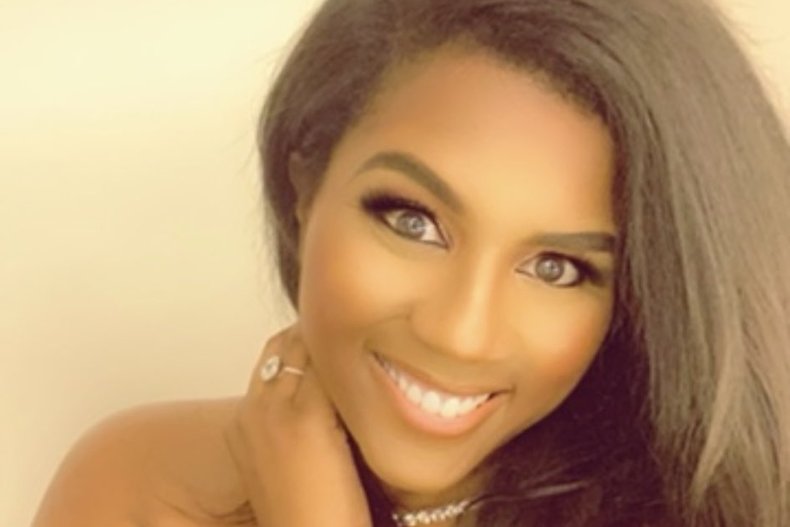 Kryssy Castillo, 37
Castillo graduated from San Diego State Universityl in 2009 with about $30,000 in debt.
As a recruitment manager based in Atlanta, she earns a six-figure salary but still owes $15,000. She had deferred payments in the past due to earning less, but now makes $350 payments every month.
Biden's plan going into effect would "dramatically reduce" her debt," said Castillo, who has two children, aged 7 and 14.
With less going towards loan repayments, she would be able to save to buy a home next year.
"If it was struck down, I would feel disappointed in our system," she said. "We should be voting for thing that can improve the American people's lives, striking it down would do the exact opposite. With inflation being what it is right now, eliminating student loan debt would help a lot of people."
Zack Thomas, 28
Thomas still has about $28,000 in student loan debt after graduating from Henry Ford College in Dearborn, Michigan.
With a salary of $46,000 a year, his monthly loan payment is $313. "I think most of that is just covering interest and some of the principal," he told Newsweek.
After student loan payments were paused, he saved up and bought a home last year. He's worried about making ends meet if Biden's plan isn't allowed to go into effect.
"It will make paying my bills more difficult," said Thomas, who works for a a small U.S. Customs compliance broker and is based in metro Detroit.
"If it is passed, which I'm really hoping it is, it will free up that burden. It's not going to erase all my student loan debt but $8,000 is a lot easier and faster to pay off than $28,000."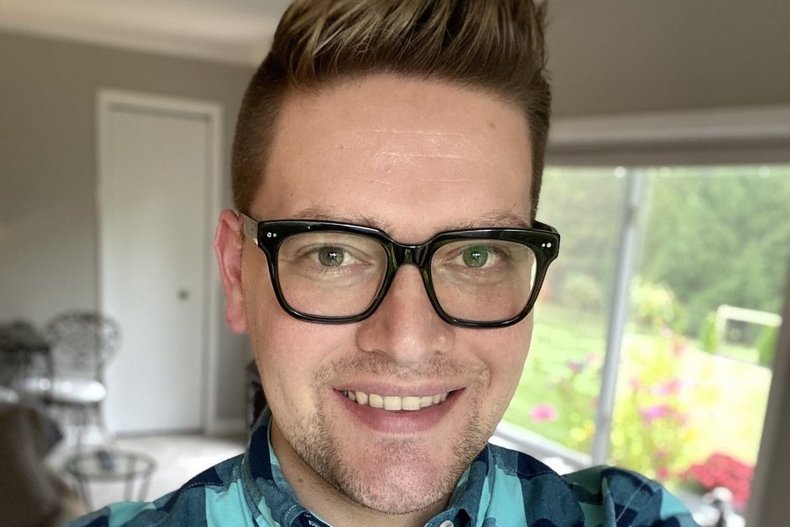 Sabra Boyd, 37
Boyd, a screenwriter and journalist based in Seattle, worries she may be never be free of her student loan debt.
"To be honest, I can't look at my loans without having a panic attack. They've pretty much hovered at $60,000 no matter how much I pay them down," she told Newsweek.
She said she worked full time while attending school and her studies suffered as a result. "Still, I'm buried under insurmountable student debt," she said.
She was a homeless teenager when she signed her student loans, she said.
"I had every intention of paying them back, and then life happened. I am still making payments but I don't believe I will ever be out of debt."